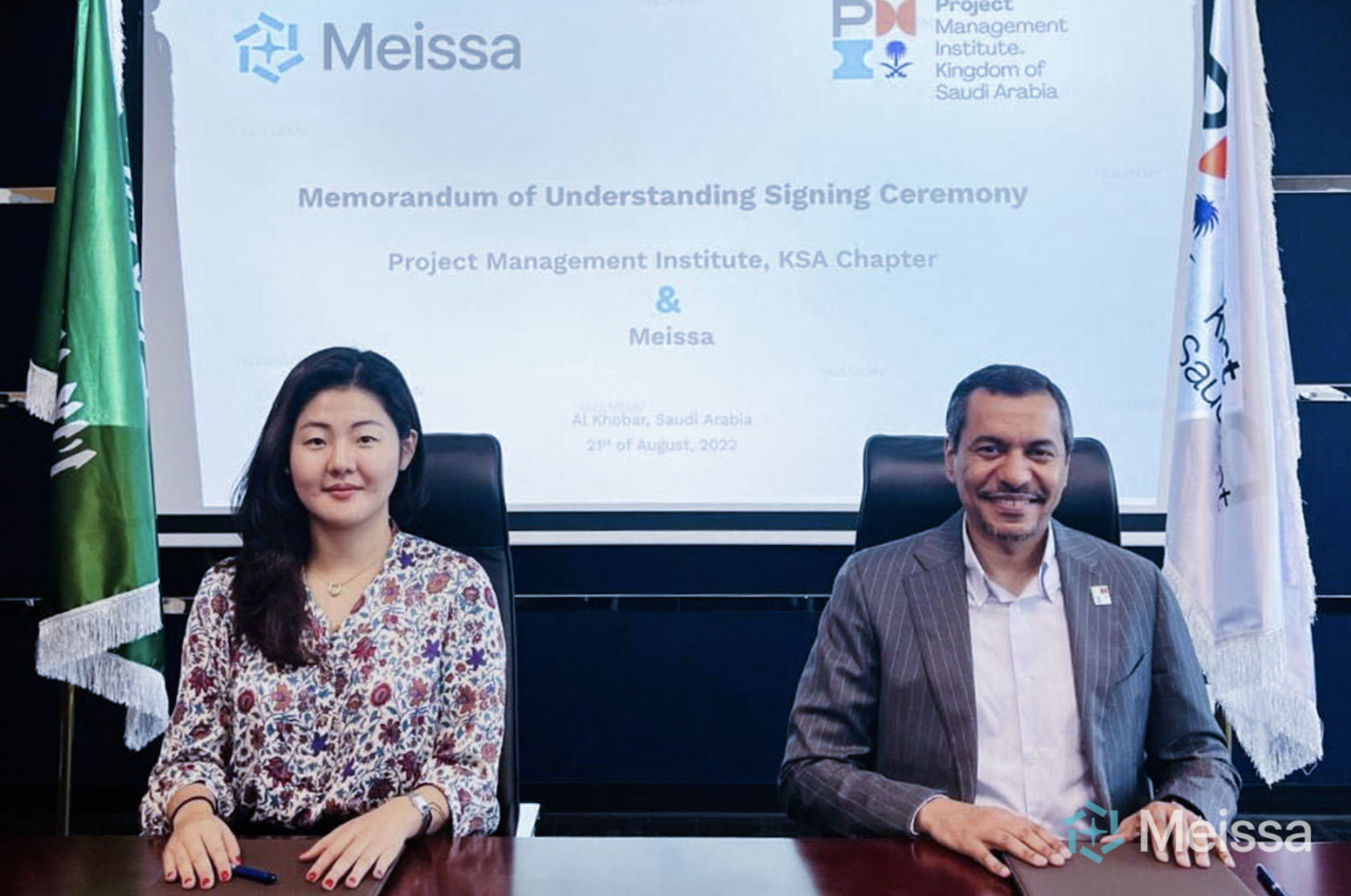 Meissa Signed a Memorandum of Understanding (MoU) with PMI KSA
FOR IMMEDIATE RELEASE
Saudi Arabia, 6 October 2022— PMI Kingdom of Saudi Arabia Chapter (PMI KSA) is one of the fastest growing chapters of the world with more than 3700 chapter members, The Kingdom of Saudi Arabia chapter works with PMI to signify and empower the project management community with world-class and local practices, valuable knowledge sharing, networking and resources of project management.
On the 21st of August, PMI KSA and Meissa signed a Memorandum of Understanding (MoU).
Meissa is a leading spatial data platform that has built its strong and steady business pipelines in Korea and begun to gain traction in the global scene, especially in the Middle East and North Africa regions, including Saudi Arabia by accelerating global business development efforts from early this year.
In this joint collaboration, Meissa and PMI KSA will dedicate themselves to mutually beneficial activities for strengthening value exchange between cutting-edge and innovative technology and project management in both Korea and Saudi Arabia.
The partnership will enable Meissa and PMI KSA's partners and members to reach new markets and access to a new set of solutions to further grow together.
From the beginning of 2022, Meissa began to expand its business from domestic to international and diversify industry application streams. Meissa's global business development journey is sailing by attracting global partnership opportunities starting from the MoU with PMI KSA.
Originally posted On: https://syndication.cloud/meissa-signed-a-memorandum-of-understanding-mou-with-pmi-ksa/