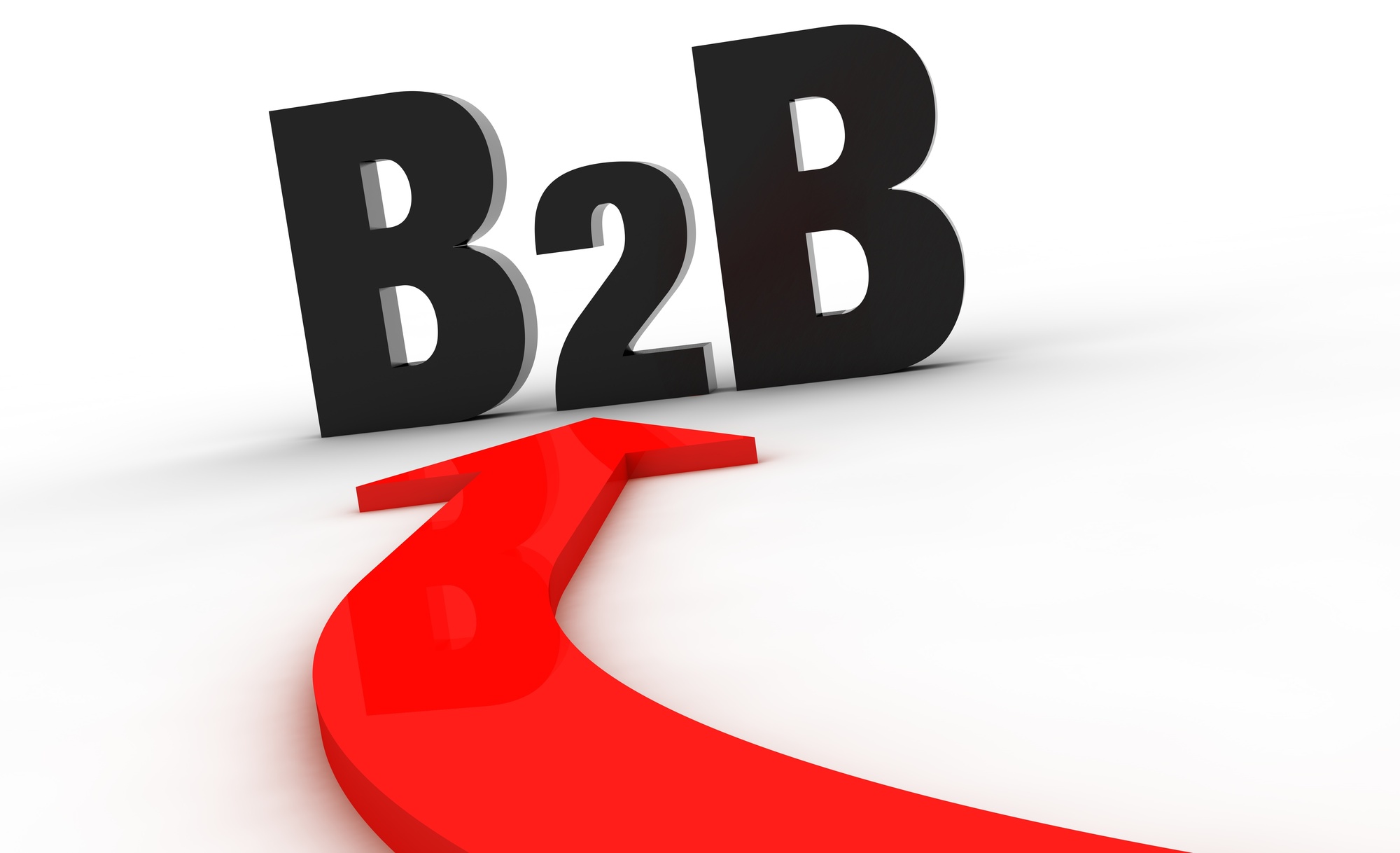 5 Content Creation Ideas for Your B2B Blog
Have you started a blog for your B2B company yet?
If not, you're already way behind your competition.
In fact, brands that have a blog enjoy nearly 100% more inbound links than those that do not. Further, over 60% of consumers say that they've made a purchase or decided to work with a company as a direct result of spending time on that company's blog.
Of course, the real issue comes not when you decide to start a blog, but rather how you're actually going to keep it going. Let's get real: it's incredibly easy to run out of steam when it comes to generating fresh ideas and content that's actually helpful to your readers.
However, if you want to increase your conversions and build your brand recognition, blogging is essential.
In this post, we're sharing with you a few of our most effective content creation ideas.
1. Put Your Readers To The Test
As a B2B business, you already know that the products and services you offer will help your clients to grow their influence, serve more customers, and potentially shave serious time and stress off of their workdays.
The only problem?
Your target market often has absolutely no idea what it is they need from you, or which products/services of yours would be the most helpful to them.
So, how can you help your clients to determine exactly how you can assist them, without making your content feel like a hard sell?
Instead of doing a post breaking down your specific services, create a quiz that your readers can take to funnel them towards something that's actually going to change the way they do business.
Think multiple choice questions relating to their client volume, business goals, annual revenue, pain points, and more.
Getting readers actively engaged with your content, instead of providing them with yet another listicle, is one way to increase your conversions.
2. Interview Your Employees
Blame it on the millennial market all you want, but these days, most consumers and businesses are only interested in working with companies that they feel like they know personally.
However, whether due to time or travel constraints, you're not always going to be able to meet your clients — or your dream clients — in person.
One of our favorite content creation ideas that aim to build that "in person" connection over the Internet?
Running interviews/profiles of your individual employees. While it might be tempting to start from the top, you want to communicate to your target market that you've vetted everyone at your company, from your delivery guy to your top producer.
Be sure to include educational histories, hobbies, how long they've been with your company, and even a few pictures.
This kind of transparency helps to create a strong sense of trust between you and the businesses you want to work with. Plus, your employees will certainly appreciate being shown that you value them!
3. Create An Advice Column
Creating a business advice column isn't just one of our top content creation ideas. It's also an incredible way to get to know your clients on a deeper level, keep them coming back to your site, and find out exactly what their needs are so that your company can address them.
For example, let's say you provide commercial cleaning services to local businesses. A prospective client may write into your advice column, asking how to deal with a paint drip that spilled on the new office floor over the weekend.
You can provide some DIY options, and promote your own services in the process.
If you're a company selling spray booths, then you can advise potential clients about the types of finishing systems or mobile prep stations they may need. You can then embed a link to your "free quote" internal page anywhere in your content.
4. Offer An Opinion On Industry News
As a business owner, you might have been warned against expressing your opinions in the past.
And while businesses these days want to work with companies that aren't afraid to take a moral stand, you still don't have to talk politics or religion on your blog.
Instead, add your voice to the mix when it comes to recent hot topics in your industry.
For example, if you work in the paper supply industry, you could write an opinion piece about whether or not you buy into the idea that snail mail is really on its way out (and we're guessing you don't.)
Luckily, the news cycle of any industry has a notoriously quick turnaround time, so you won't be strapped for ideas for long.
5. Be A Statistic
Opinion pieces certainly have their time and place. However, as a business yourself, you know that the number one topic other companies are really interested in is how something is going to impact their bottom line.
Numbers and statistics — AKA the cold, hard facts — are often the most effective way to get your point across and prove your expertise in your field at the same time.
Start by doing a little research on the data within your industry. Then, include those statistics in your blog post, and explain what you think may have impacted those numbers.
Remember, data and statistics are highly sharable, so get ready to go viral!
Which Of These Content Creation Ideas Will You Use?
While content creation ideas might seem intimidating at first, we hope this list has made you feel like coming up with engaging, on-brand content for your B2B blog is entirely possible.
Of course, there's still one question left:
What are you going to do once you've tried all of the ideas on this list?
For that, we're here to help. Spend some time on our website and blog to get continued access to the hottest digital marketing trends, content creation strategies, and even social media tips and tricks.
Make 2018 the year you leave your competition in the dust, and commit to getting your business to where it needs to be.