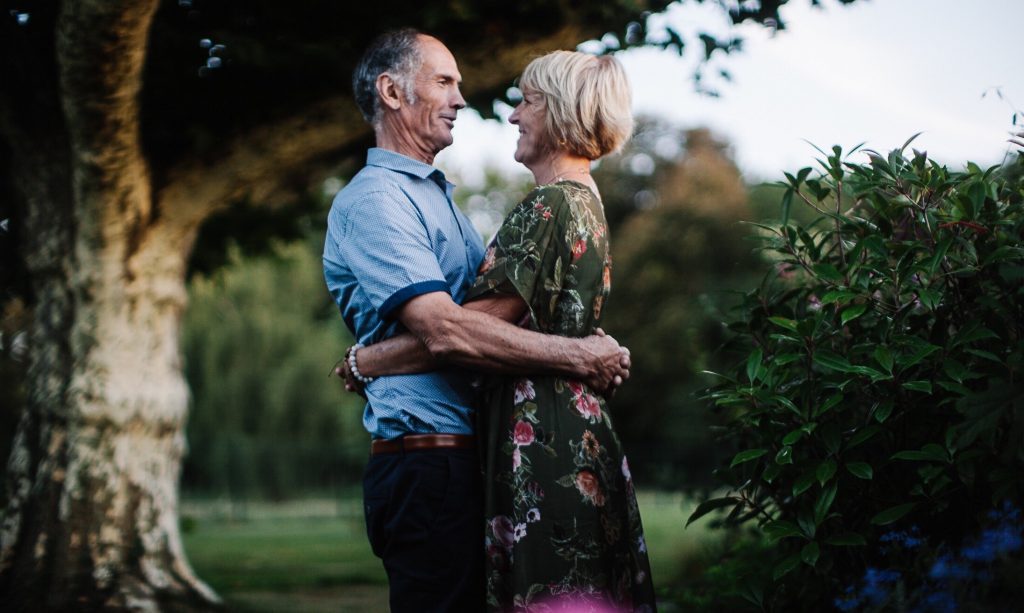 3 Steps For A Thriving Marriage
Originally posted on https://mycounselor.online/3-steps-thriving-marriage/
A healthy, thriving marriage is what we all envision when we say, "I do." And yet, marriage can be hard! We often struggle to put into place the practices that blossom into characteristics found in a successful marriage.  We know God designed marriage to resemble His love affair with His people.  But…how? What practical steps make that a reality in our own marriages?
Jesse Masson to the rescue! In this article, Jesse gives three very practical tips that you can immediately put into place that will help strengthen and safeguard your marriage.
In This Article
About the Author
This article is based on scientific evidence and clinical experience, written by a licensed professional and fact-checked by experts.
Jesse Masson MA, LPC is a licensed professional counselor specializing in anxiety, and depression treatment. You can schedule an appointment with Jesse for online counseling or in-person at our Kansas City, Missouri counseling center.
---
Originally posted on YouTube by MyCounselor.Online – Christian Counseling
3 Tips For A Thriving Marriage
I am particularly passionate about seeing marriages thrive. Believe it or not, my goal is to work myself out of a job as a counselor. Nothing against the client, but it would then mean the unhealthy cause for needing me would no longer exist – and so I want to do all I can to prevent couples from needing to see someone like me.
Some of you are in the throws of marriage counseling; some of you may need to see one of our counselors ASAP. But I want to share a few marriage tips that are certain to build a stronger relationship – and are simple enough to accomplish without a professional guidebook or manual. Here are the three things that I have found to be both simple and profound in building a stronger marriage.
1. Don't Be A "Mind-Reader."
I'm surprised by how shocked my couples often are when their spouse is not able to guess what the client is wanting or needing. The other spouse, likewise, does not invest the time or effort to understand what is important to his or her spouse. At MyCounselor.Online, we often refer to this as "mind-reading." No one person can actually know the silent thoughts or feelings of another, nor does one like to have his or her thoughts assumed by another. The simple antidote is communication.
It Is Important To Communicate Frequently.
I don't mean the emphasis on aligning schedules and figuring out who has what weekly responsibilities for upcoming activities. No, I mean the act of conversing with your spouse so that you can learn more about his or her life.
I often share with my clients, "the more you communicate about the small things, the less you fight about the big things." This means that the more we knit ourselves into the relationship by means of engaged conversation (i.e. small happenings from the day), the less threatened we are likely to feel when we "mind-read" or make assumptions, which lead to "drifting out of love."
I think this parallels a faith principle that the New Testament author of Hebrews writes to new followers of faith, "For this reason, we must pay much closer attention to what we have heard so that we do not drift away from it" (2:1).
A few dialogue examples that my wife and I use are:
 "What are two things that happened in your day, and how did you feel about that?"
 "Tell me what would help you be able to unwind/relax. How can I help you do that this week?"
"Earlier when you said ______, I felt ______. Is that what you intended?
Have A Question?
Do you…..or a friend of yours….have a question from this article you would like to hear from a professional counselor on?
GOOD NEWS! 
Use the form below to Ask A Counselor then watch your e-mail to see what #MyCounselorSays
You can see previous questions/answers at MyCounselor.Online/ask
2. Date Regularly!
Just because you have vowed an engagement or the words "I DO" in a wedding ceremony, doesn't mean that the hard work and planning is all done. (Seasoned couples in marriage can insert laughter here.)
Men, if your spouse was important enough to date before, she is still important enough to pursue. Nothing kills intimacy like complacency in a marriage. Dating asserts specific time to invest into the person you care most about in life. It is not just a time to communicate, but a tool for connecting.
Emotional connection is the backbone that supports any relationship; it's what sets the structure for a thriving marriage. When it is kept healthy and active, so is your marriage. We are relational beings that crave connection – by God's design. Men who date their wives are communicating the value they see in their spouse. Not by means of money spent, but the time and attention given to pursuing the your spouse.
Hint: a quality date may even take place during a common over-lapping time in weekly schedules via a coffee date, or quality conversation after kids are in bed. Make a list with your spouse of things you both enjoy – outlining how you like to interact and play together. It is important to have fun as a couple.
3. Be Your Spouse's Greatest Support.
No matter where you are at in your marriage, there always remains the need to encourage your mate – and to be confident in your ability to rely on your spouse. In the book "Created for Connection," authors Sue Johnson and Kenneth Sanderfer refer to the central question in every relationship – "Do I matter to you?" (p.57).
The reassurance that is sought after can appear in different ways for either spouse. Sometimes it is a warm embrace, a soft touch on the shoulder, inviting questions about the day – or sometimes it is the strong affirmation of something you see when your partner struggles to see the same good in himself or herself.
Many times I have had the great experience of my wife encouraging me with kind words. Although this does not change circumstances, it does reinforce my knowing that she believes in me and that our relationship does not alter just because performances (personal life or work tasks) may fall short.
In Conclusion
So whatever stage your marriage is at, these practical steps will certainly allow you and your spouse to grow in your relationship. Not just holding on to survive, but learning to thrive on your life adventure together!