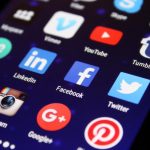 The Best Ways to Increase the Social Media Presence for Your Business
Are there any reliable ways to increase the social media presence of your business?
There are several ways, but most of them are rather expensive. Here are some of the more moderately priced ways you may increase your social media presence.
Paying For Advertising
All of the social media networks have their own advertising platforms to financially support themselves.
You can set your own budget and manage your daily costs very precisely. Also, the minimum spend per platform is rather low.
The easiest place to start is with Facebook Ads; specifically with a Facebook Boost.
Increase Your Social Media Presence With Influencers
Some people are great at charming influencers so that they offer up support for free, and others resort to paying influencers.
Do not go for the biggest. Simply hunt the social media influencers who attract your target audience and then pay them to throw a little support your way.
Learn As Much As You Can
Do not take your social media endeavor lightly. Become an expert in your chosen social media platform. For example, if you are tackling Instagram, then become such an Instagram expert that you can write your own Instagram guides.
Use Scheduling Tools Moderately
Social media scheduling tools are brilliant because they enable you to post regularly without having to worry about letting your social media accounts go cold, which is not something you want to happen if you are trying to spread your brand message. They enable you to disseminate content on a regular basis even on days when you are not working.
However, for accounts to be deemed "Active," you need to be visiting your social media account manually from time-to-time, interacting with people, and gauging their reactions to your content. Remember the rule of reciprocity, when you start liking and commenting on other people's posts, they tend to return the favor making your posts more visible.
Interact With Your Followers
Relating to the tip given above, being an active member of the social media network also means getting to know things about the groups you are in and the people who follow you.
Being part of an "in" crowd is very powerful on social media. You are making a mistake if you ape the social media terms people use without truly understanding why they exist, why they are effective, or why they are used.
Build A Following Rather Than Getting Followers
There is a subtle psychological difference. You do things because your followers will like it and not because it will make followers like you. You are giving happiness rather than seeking approval. Also, remember to cross-promote your posts over your other social media accounts, websites, and your email list. Distributing your content across different media really gets the best bang for your buck.
Know When To Apply The Brakes
It seems counter-intuitive, but there are some social media networks that are harder to crack than others, especially for certain business types and marketing methods. For all the social media presence tips seen in this article, the most important may be learning when to back off.
If you are not getting the penetration required in a certain social media network, then refocus your energy on another network and work on getting a bigger return on the time and effort you are putting in.
If you are interested in accelerating your business marketing, check out what our Marketing Coach can do for you.