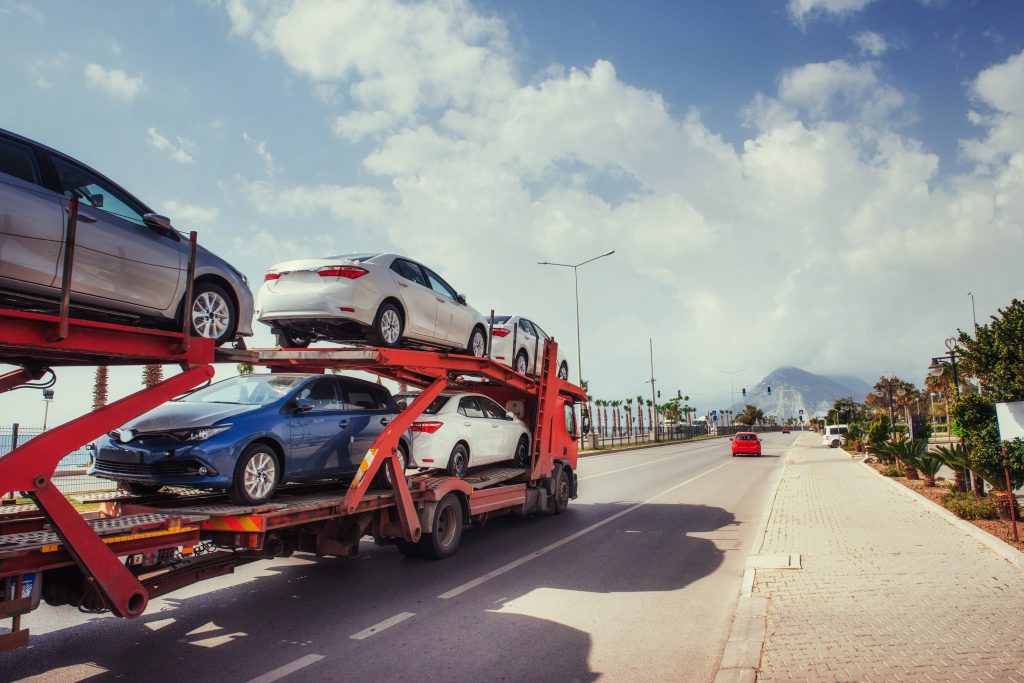 Car Transport Rates: How Much Does It Cost To Ship A Car Across The Country?
Originally posted on https://geyerstowing.com/average-transport-rates/
Are you planning to move across the United States? If so, you've likely got plenty on your plate.
Between finding somewhere to live, making professional plans and signing the paperwork, it can be a challenge to even start packing, let alone think about your vehicle.
Yet, unless you plan to drive all the way, your best bet is to ship your car to your destination as you fly there.
Today, we're taking a look at the latest car transport rates to help you get started. This way, you can make a more informed decision as you wrap up the details of your big move.
Ready to learn more? Let's get started!
Car Transport Rates To Know
Your specific cost to ship a car will depend on myriad factors, chiefly how far you're traveling.
Only moving a few states away? Your transport cost may only be around $500. Jet-setting from Connecticut to California? It could climb to $1,500 or more.
You'll also need to take into account the size of your vehicle. A two-door sedan will naturally cost less to ship than a full-size SUV.
As a gauge, experts predict that a sedan traveling along the East Coast from New York to Florida will cost between $650 to $850 to move. Transporting an SUV or pickup truck that same distance will run you around $800 to $1,000.
Estimating The Cost
While it's wise to contact a reliable car transport company to get a specific quote for your trip, you can perform a rough estimate to get a ballpark figure before making the call.
Start by determining the number of miles you need your car to travel. From there, multiply that number by the approximate cost per mile. As a general rule, the price per mile goes down as your total mileage goes up.
For your reference, we've broken these numbers into categories below. You can also take a look at this guide for a more comprehensive breakdown of the miles between major U.S. cities.
Shipping A Car 500 Miles
It will cost around $1.00 per mile to ship a car 500 miles away.
Only planning to move from Buffalo, NY to Chicago, IL? That trip is 536 miles, bringing your total to $536.00.
Shipping A Car 1,000 Miles
It will cost around $0.75 per mile to ship a car 1,000 miles away.
This is roughly the distance from Minneapolis, MN to Birmingham, AL (1,067 miles). The cost of that specific trip would be $800.25.
Shipping A Car 2,000 Miles
It will cost around $0.50 per mile to ship a car 2,000 miles away.
Going from Los Angeles, CA to Cleveland, OH? This 2,424-mile-long trip will run you about $1,212.
Shipping A Car Across The Country
Planning an epic move clear across the United States? While your journey may be longer and the personal logistics a little more complicated, your car transport can still be simple and seamless.
You'll pay around $0.40 per mile to ship your car more than 2,000 miles away. Leaving Seattle with your sights set on Miami Beach? That's 3,298 miles for a total of $1,319.20.
Other Costs To Consider
In addition to your base car transport fees, there are also other decisions to make that can directly impact your total budget for this step. Let's review a few.
Car Delivery Method: Terminal-To-Terminal
When it comes to your car delivery method, you'll have two options.
The first is terminal-to-terminal delivery, in which you drop off your car at one designated location and pick it up at another.
terminal-to-terminal delivery is normally your least expensive option, as you're responsible for bringing the car to the drop-off spot, then picking it up from the second spot and driving it to your new destination. It's cheaper for the transport company, too, as it can include your car in an entire shipment load rather than setting it apart for specialized service.
While your overall expenses are lowered, understand that when you leave your car in a terminal parking lot, it could be exposed to the elements until you're able to get to it. It may also sit in the first lot until a full load is ready for shipment.
Car Delivery Method: Door-To-Door
Conversely, door-to-door delivery occurs when the carrier picks up your car from your preferred destination (usually your home or office) and delivers it to your new doorstep.
Door-to-door delivery offers a more personalized level of service at a price point that's a little higher since you're paying for a driver to bring your car to you.
It also may not be a viable option for you depending on where you live. If your driveway is narrow or curvy, for instance, you may need to set a nearby delivery point to ensure driver accessibility.
Open Car Transport Services
How much does it cost to ship a car? That also depends on whether you prefer open or enclosed car transport.
Open car transports are precisely the way they sound. Your car is loaded into a carrier with multiple other vehicles, exposed to the elements as the shipment travels to the end destination. While the hazard of debris and natural elements can be a concern, the risk of damage is normally low.
This is a preferred route that many cost-conscious customers take, as costs are lower and shipping dates are more flexible due to the higher volume of cars being transported.
Enclosed Car Transport Services
Shipping your Rolls Royce across the U.S.? You'll likely want to pursue a closed car transport. The same goes for your classic or antique hot rod, or any other vehicle you want to keep as protected as possible.
The trucks used to provide this service have a smaller capacity, meaning they can only hold a few cars at a time. As such, you may not have as much flexibility with shipping dates and transport fees will be higher due to the white-glove service level.
Get A Quote For Your Car Transport Today
Are you ready to pack up and head out?
Unless you're planning to sell your car here and buy something totally new once you arrive at your new place, you'll need to bring your car along with you.
Looking for car transport rates from an auto company you can trust? That's where we come in.
Based in Germantown, MD, we transport cars from here to Florida and everywhere else in between. For more than 20 years, we've been the go-to vehicle transportation service along the East Coast.
Contact us today to get a free, same-day quote, and check this major step off your moving to-do list.