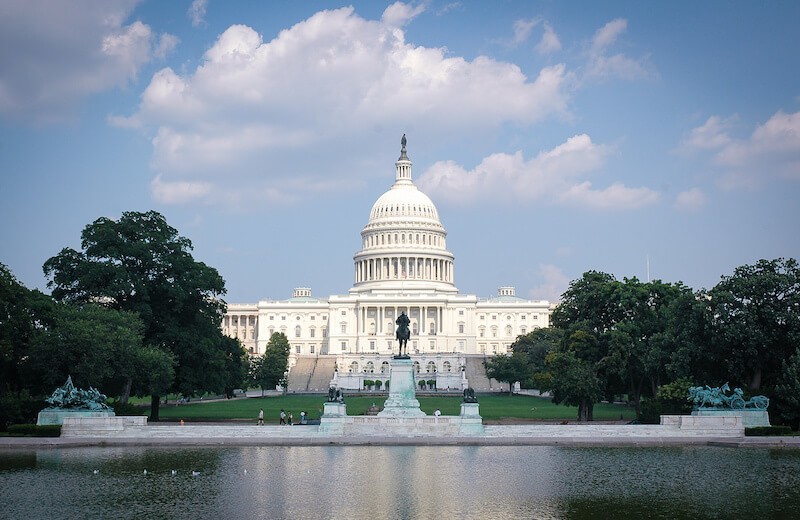 10 Reasons Why You Should Move To DC
Originally posted on https://www.daroapartments.com/dc-guide/move-to-dc/
Considering the move? Come bring your awesomeness to the Capital.
1. DC is an Art and Culture Hub!
From First Friday gallery hopping through Dupont to touring the studios of upcoming artists, DC has a lot to offer if you prefer to sip your cocktails surrounded by beauty and ingenuity. If you want to stay updated on what arts events are happening in town, from cutting edge theatre productions to massive interactive ARTECHOUSE displays, click here and here.
Image From National Gallery of Art
Image From Google
2. It's Actually Beautiful
Looking for a  place to sit and read a book, hidden trails to wander, and secret paradises to discover? We've got it all here. Really!
Want some DARO favorites? Give yourself a day to walk around Haines park, or else just take a hop skip and a jump down Klingle Valley Trail during the fall (perfect for insta, just saying).  Check out this list of parks in DC!
And just to brag…DC often gets rated as one of the most beautiful cities in the US.
3. GOOD Food From All Over the World
Look, the only place you are going to find better Ethiopian food than DC is in Ethiopia. Seriously. Here is a list of all the best international eats in the city, but also check out this awesome festival in August called the Around the World Culture Food Festival. It draws in a lot of people and no true foodie can miss it!
4. One Word: Jobs
The DC area is one of the fastest growing in the nation. Massive companies have headquarters there, and flocks of government contractors and subcontractors have set up camp here for good. Even the surrounding counties outside of DC have some of the most competitive salaries for teachers, nurses, construction workers, etc. If you're trying to get in on the ground floor of a US government agency then check out usajobs.com (they legally have to post all job openings to the public!)
5. The CAPS
If you are a sports fan you get it. If you're not, allow me to explain.
If you need help "getting into" a game then try making a small bet with a friend. The thought of losing money can make you care in a way that just observing might not.
For those of you who know how fun and exciting it is to have a good sports team representing you, take hear that the CAPS are the second best metropolitan hockey team in the US (after the NY Islanders…for now, anyway).
Image From Capitals' Instagram
Image From Google
6. Really Well-Funded, Actually-Cool Museums.
Want to get your James Bond on? Go to the International Spy Museum, get assigned a cover identity and mission, and see how well you could make it in the field while checking out mind-blowing gadgets real spies have used! That's just one museum to check out. There is the Newseum, which offers a chance to contemplate how media is produced and how it affects us all. There is the Natural History Museum, renown home of the Hope Diamond. Check out this list to see which ones spark your curiosity.
7. Music + Festivals galore!!!!!
Washington has so many annual festivals, cultural festivals, summer music and arts festivals, and just-plain-amazing food festivals that you might as well move here today.
Upcoming events we are interested in?
The DC Chocolate Festival — The fact that this is hosted at the French Embassy (La Maison Française) makes this day of chocolate education and eating just that much more scrumptious.
The Official DC Cocktail Festival — If you are looking for the chance to try unique, crafted cocktails made by actual experts, check this bad boy out.
Washington DC Immigrant and Refugee Music Festival — hosted at Echostage, this event promises to be a truly one-of-a-kind chance to see so many different communities come together to showcase their talents and sounds.
8. DC is a Kid-Friendly City!
We have excellently ranked public and private schools, endless museums, and great future-minded after school enrichment programs. Check out this list of restaurants that you can feel fine bringing your kids to in the city, and keep KidFriendly DC in your bookmarks because they update their site every week with new events to go to. Our public libraries are full of awesome cheap and free activities, from classes on how to make your own podcasts for schoolkids to STEM playtime for toddlers.
9. The LGBTQ+ Scene
DC is a cool, safe place to be gay. We have gay bars and clubs a-plenty. Actually, we have the highest rates of self-identified LGBTQ+ people in the US. Our yearly pride parade is practically the event of the summer!
There are also  queer spaces and queer events that can connect you with the full spectrum of the DC LGBTQA+ world.
Image From Bikeshare
10. No Car? Just Join the Bike Share!
DC is not really a huge city. It's pretty reasonable to bike around here; you can even take your bike on the metro if you need to, just check out these guidelines first.
But what if you don't have a bike? It's hard to know just what kind of bike you want, or if it's worth investing in one. Don't worry! You can try it out without committing yourself to it. Try the Capital Bike Share program. You can get an annual membership for just $85, a 24-hour pass for $8, or just nab a quick 30-minute trip for $2. Definitely costs less than buying your own bike.
And don't worry too much about traffic. Familiarize yourself with road safety rules, but also know that DC is a very bike-friendly city!
Bonus: The Epic Backdrop
Let's be honest. It's cool to take a run in the morning and pass the monuments that the rest of the world sees in movies. You'll get hit by a sense of awe from time to time as you look over the famous skyline and remember how important this city actually is. Come check it out!
Looking for an apartment in a neighborhood where it's all happening in DC? Start your search here!