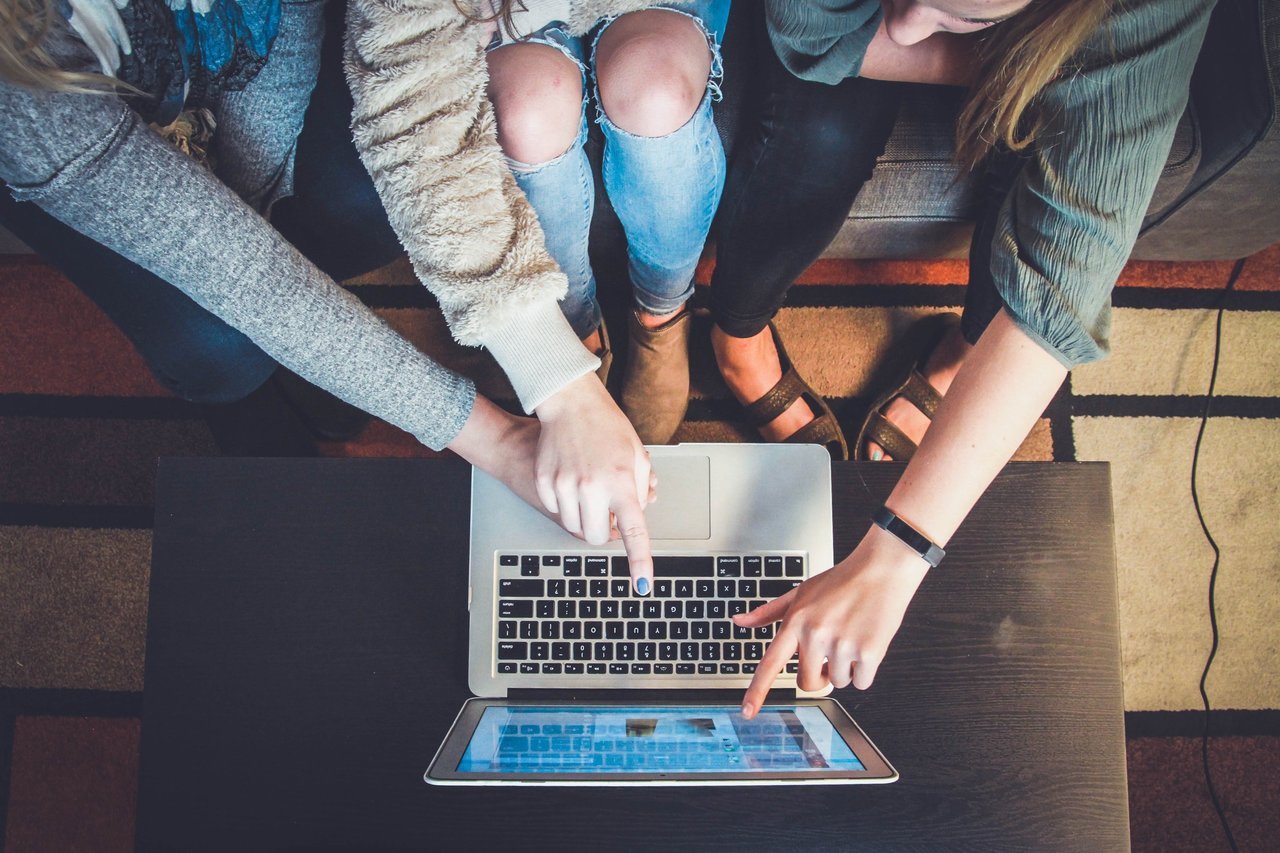 10 Creative Ways to Grow Your Auto Dealership
Originally posted on https://www.autoshopdigital.com/grow-your-auto-dealership
How can an auto dealership make more informed decisions when it comes to marketing, and what are some fun tips to grow your dealership this year? Read our list of the 10 most creative auto dealership marketing tips that will help to grow your dealership in 2019.
1. Host Fun Events
Something to take into account when it comes to marketing tips for your auto dealership is being involved in your local automotive community. Is your company a repair shop, dealership, or an automotive retail store? Whatever the case, getting involved with your local automotive community is really important for making a name for your company, to increase brand awareness, and to establish a strong and solid brand identity.
One way to really get involved with your local automotive community is by hosting events. You always want to make sure that your events are fun and exciting, and are events that people would actually be interested in attending. If you wouldn't want to go to your own event, go back to the drawing board and find a different type of event to throw. Try to think of specific things that relate to your auto dealership that others within your local auto dealership community will also relate to.
Events could include car club meets with snacks, coffee, and cars, for example. Your ultimate goal is to encourage influencers within the automotive community to build a relationship with your company's brand. Remember, you do not only want to attract customers to such events, but you also want to attract "car influencers" or trusted "car guys" whose friends would turn to for any car advice.
Make sure to promote your event through social media; taking advantage of different social media platforms is a plus. The more active you are on social media, the better it is for your brand to attract influencers and customers. This is also good for establishing a solid social media presence for your shop.
Another thing to keep in mind for promoting your events is remembering to take advantage of social media features such as "Instagram Live" or "Instagram Story". You could also post images of your event after it's over so people can see what they missed out on. Once they see all the fun they missed, they'll be more likely to make sure to attend the next event you host. Don't forget to use hashtags to increase the reach of your event as well. We will talk a little bit more about how to take advantage of social media for the auto industry later on in the article.
Related: Car Dealer Marketing Tips to Drive Sales in 2019
2. Take Advantage of Seasonal Changes
This is a really great tip that many in the auto industry may overlook. Seasonal/weather changes can cause potential damage to your customer's cars. As an auto dealership, you could send out postcards to your clients to remind them of upcoming weather changes and give them some tips to keep their car in good shape. You could even throw in a few promotions and give discounts on certain damages caused by the seasonal shift.
This marketing tip will help boost your brand image to be thought of as a company that car owners can relate to and want to shop with. Because of this, current and potential clients will think of your brand first rather than a competitor when the time comes for them to repair parts of their automobile.
By sending out postcards in anticipation of seasonal changes, you create a situation in which your prospects will automatically think of your brand when it comes to repairs. Try thinking of this as a marketing campaign that eventually turns into something that customers will identify your brand with. It comes down to utilizing psychological tactics that help to establish brand awareness. It will surely help to generate new customers and retain current ones for your auto dealership company.
3. Create an Appealing Brand Logo
Providing the public with an appealing brand logo that stands out is a must, especially considering how competitive the auto industry already is. Your company's brand logo is critical for establishing your brand identity and it really influences the public's perception of your company. In essence, your brand logo is the face of your company so you want to make sure that it is as visually appealing as possible.
The last thing you want is for your prospects to think your brand or website is outdated. You would be surprised at how many people judge a brand just by looking at their logo for the first time. First impressions are everything; thus, your ultimate goal is to create a great first impression. Investing in a well-designed company brand logo is truly worth it and can work wonders for your auto dealership company.
Factors to consider when it comes to designing your company's image are the colors, shapes, font, and images. Do you want your logo to be black and white, monotoned, or multi-colored? Make sure to pay attention to every element of your company's logo. You want to create a striking brand logo that leaves a positive lasting impression while making sure to not create any confusion in terms of your industry. It should be creative enough to ensure people won't accidentally think of another brand when they see your logo. Always be as clear and direct as possible.
4. Emphasize on Customer Service
There is nothing that customers love more than high-quality customer service. Quality customer service can really help take your company to the next level and generate positive word-of-mouth for your auto dealership. Go that extra mile and provide your prospects and customers with some complimentary snacks, tea, coffee, water, and/or juice when they arrive at your shop. Always have a clean office and dealership space. Take the time to answer important client emails.
Customers notice small details that are related to your company and these are things that you can take advantage of to help shape up your image. As a matter of fact, some of the most prestigious auto dealership companies are praised and known for their exceptional customer service. Make sure that you spend time advertising and emphasizing your excellent customer service, while also living up to the standards that you claim. If you set people's expectations higher than what you'll deliver to them, they will leave bad reviews and have a negative view of your shop. You really want to make your auto dealership provides a pleasant experience for your customers and makes a good impression.
Related: The Dangers of Yelp for Your Auto Shop: The Better Alternative
5. Use Cloud Based Communication
If you want your company's communication tools to be up to date with the most current technology, then you should really consider switching to cloud-based communication. Take advantage of the tools that cloud-based communication can provide for your company to help with marketing calls, enhancing the growth and promotion of your company, and cut down company costs tremendously, especially in the long-run.
Using the most up-to-date technology when it comes to your auto dealership's contact center is significant for saving your company the time, money, and resources that could be utilized elsewhere.
6. Utilize Old-Fashioned Networking Tactics
Networking plays an important role when it comes to marketing and marketing tactics. This is especially critical when it comes to the automotive world. Word-of-mouth is key to promoting your business and creating a positive image for your brand. If your customers are satisfied with their experience at your auto dealership, they are highly likely to recommend your auto dealership to friends, family, and acquaintances.
Old-fashioned marketing tactics such as face-to-face networking can prove handy for establishing strong connections. Through networking, you are using one of the most powerful marketing tactics (word-of-mouth) to build your brand a powerful reputation. You ultimately want clients and prospects to trust you, and a powerful way of establishing this trust and credibility is via face-to-face interactions. Creating networking events, for example, could be a great way for initiating face-to-face interactions and building client and auto industry relationships.
7. Use a Powerful CTA (Call to Action)
Emails, social media posts, or any form of advertising is nothing without a powerful call to action (CTA). Did you know that emails that have a single call-to-action have shown to increase sales by an entire 1617% and clicks by 371%? As a matter of fact, studies have shown that adding CTAs to your Facebook page alone can increase your click-through rate by 285%. These numbers are huge and really highlight the essential role that CTAs play and the power that they have on actually promoting some sort of action from prospects.
Some business owners may think that using CTA's creates an "in your face" effect that pushes consumers away rather than attracting them. This is a common misconception; as a matter of fact, consumers are conditioned to seeking out and using CTAs to facilitate their buying experience. Using the appropriate call to actions whenever necessary is critical for ensuring a smooth buying experience. It is not just a matter of business, consumers actually expect them.
8. Begin a Rewards Program
As previously mentioned, there is nothing that customers love more than high-quality customer service. A rewards program is a great incentive for customers to use your services and repeatedly buy your products. Vehicles are in constant need of maintenance. If this is something that your auto dealership can provide customers with, you could offer a reward, such as "buy 3 oil changes and get the 4th one for free." This is something that will make customers more likely to come back to your auto dealership rather than seek service elsewhere.
Apart from being a financial incentive from the customer's point of view, a rewards program can create a feeling of unity, which can create customer loyalty. Why do some brands have a higher likability rate than others? Often times, it is because a certain brand will offer certain things, related to customer service, and other brands will not. Stand out of the crowd and create a rewards program for your customers today! It is less common than the public may think it is.
9. Take Advantage of Social Media
Our current time-period is truly the age of social media. Take advantage of your social media by creating multiple online platforms for your company. Social media platforms, such as Instagram and YouTube, are more popular than ever before. Establishing a powerful social media strategy can really boost your online presence and create brand awareness. It really is a matter of self-promotion and brand identity.
Clients really appreciate transparency. Ways that you can use your social media to enhance your brand identity and promote brand transparency is by posting "behind the scenes" videos, photographs of new cars, or even "how to" or "do it yourself" YouTube videos. You could even post daily tips and tricks that target individuals from the auto industry. Remember, posting relevant content and posting consistently are important for establishing a credible brand image.
10. Be Consistent With Your Brand Image
Brand consistency is key. No matter how small or big your auto dealership company is, always make sure to be consistent with your company's brand image. The last thing you want is to create confusion or apprehension for your potential clients.
One way that you can make sure that you are promoting a consistent brand image is through your company's online presence. Some things to take into consideration are the font, color scheme, and overall visual style. Spend time making sure that your website's theme or style corresponds with the theme and style of your social media accounts. For example, if your website is presenting a certain style that your social media platforms are not consistent with, it can create confusion for current customers and potential prospects.
You also want to make sure that you are promoting the same information across all of your internet based platforms. For example, make sure that you are promoting the same CTAs, email, phone number, and logo across all of your online platforms. This will help to create a powerful and credible brand image for your business.