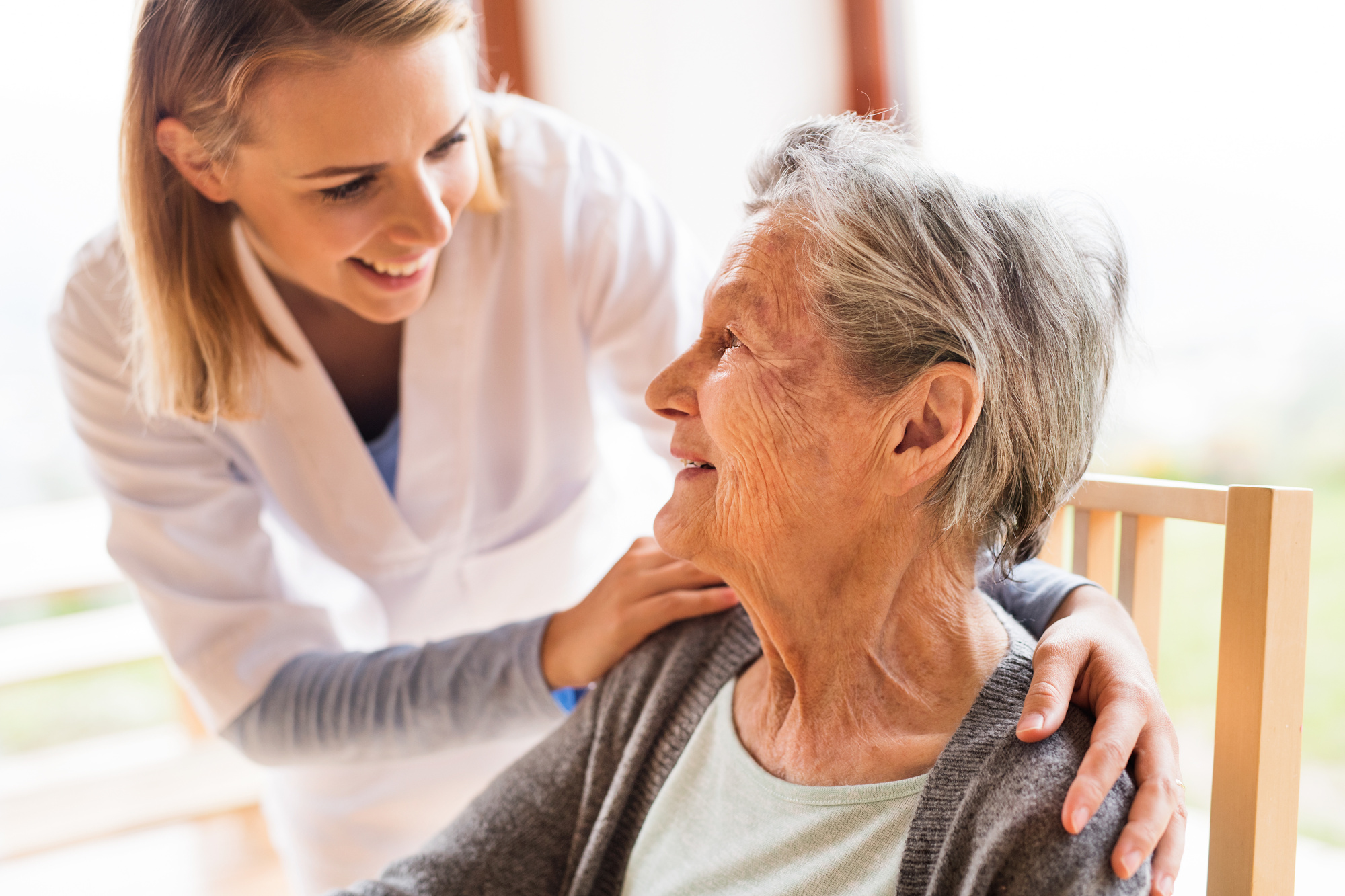 What To Look For In A Home Health Care Provider
A home health care provider can play a very important role in the overall well-being of your loved one.
When they visit your parent, spouse, or other relative, a home health care provider can ensure they are taking their medications properly. They can also assist them with injections and things like wound care. They can even educate them about health-related issues and just talk with them about how they're feeling.
It's why it's absolutely imperative for you to choose the right home care company to provide you with an in-home care provider. It could affect your loved one's quality of life in a big way and ultimately determine how happy they are.
Before you hire a health care provider to visit your loved one's home, you should see exactly what they have to offer. Here is what you should look for in a home caregiver.
Experience
The first thing you want to do before bringing a home health care provider on board is ask them how much experience they have dealing with those who have health issues.
Your ideal in-home care provider should have at least a few years under their belt and should have experience working with those throughout your area. The last thing you want to do is hire someone who just became a health care provider and isn't prepared for all the work that goes into caring for someone in their home.
When you work with a home care company like Families Choice Home Care, they will make sure your home caregiver has the experience it takes to set you up with the best care possible. It's why you should start looking for health care providers through a company like them.
In addition to finding someone who has a few years on the job, you should also strive to track down a health care provider who can cater to your loved one's specific needs.
For example, if your loved one has a condition like diabetes or dementia, the health care provider should have some experience working with others with the same condition in the past.
This will make it a lot easier for them to provide your loved one with the quality care you're looking for.
Education
A home health care provider doesn't need to get the same kind of education that a doctor or nurse does. But there are certain training courses and certifications that they need to complete before they start working.
The home health company that you go through should be able to tell you more about what sets their employees apart from the rest. They should, at the very least, meet the minimum requirements established in your state.
You want to know that, if something goes wrong with your loved one's health, your home health care provider will be able to step in and do something about it. The only way that will be possible is if they have undergone the proper training.
Patience
In many cases, those who need home health care the most are the ones who give their home health care providers the most trouble.
Some people don't like the idea of having someone come to their home to help them out. They think they're just fine on their own and don't want to have to rely on anyone to take care of them.
This is why in-home caregivers need to be able to practice patience. Your loved one might give them a hard time or refuse to cooperate when it comes to getting an injection or taking medications.
Those who are dealing with something like dementia can be incredibly difficult to deal with at times and can present challenges to those caring for them.
Your health care provider should know how to navigate the rocky waters while giving your loved one the care they need. It takes a special person to be able to do it, but it's possible to find someone who can be patient, kind, and firm all at the same time.
Excellent Communication
In order to provide the best possible care for a person, a home health care provider needs to be able to communicate clearly, both with your loved one and with you.
The provider needs to be able to find the best ways to talk with your loved one about their health. There needs to be a sense of trust between the two parties in order for their relationship to blossom.
The provider also needs to be able to talk to you about any problems that arise. If your loved one is insisting on skipping meals or not taking medications, they need to talk to you about it and come up with a solution with your help.
If the communication between all of you isn't good, your loved one isn't going to be able to get the care they need. It's important to establish good communication right from the very beginning to make things work.
Reliability
Above all else, you need your home health care provider to show up every day ready to work. Otherwise, your loved one won't be able to get consistent care from someone who is qualified to provide it.
While your provider may need to take an occasional sick day, you should steer clear of using someone who is constantly calling out for one reason or another. You should also contact your home care company if this becomes a trend so that they can find you a new provider.
You want to find someone who wants to help you and your loved one. It will make a big difference and enrich your loved one's life in ways you couldn't have imagined.
Hire a Home Health Care Provider Now
If your loved one needs a home health care provider, you should start looking for one for them right away. The sooner you find one, the sooner your loved one can start getting the care they need.
Health is something you shouldn't ever take for granted. You should be mindful about improving your own health as well as the health of those around you.
Check out our blog for more tips on taking care of your health.