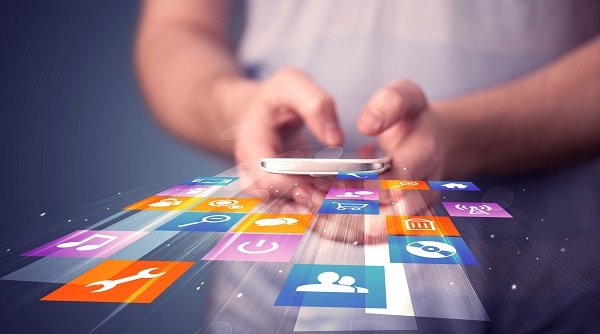 Your Complete Guide to Finding Mobile App Investors
In an oversaturated market, mobile app investors can be hard to find. But if you really believe in your idea, use this guide to secure trustworthy investors.
You've had that lightbulb moment for the best ever app. You know it's a great idea, and you know that people are going to love it. You also understand that costs for app development are high.
So, what next? You've got the idea, you've got the expertise, now all you need is some mobile app investors who will get a return on their investment.
In 2018, worldwide app revenues came to an incredible $365 billion. By 2023, that figure is set to grow to $935 billion through downloads and in-app advertising. If you want a slice of that pie, then read on.
Here's our take on how to attract those mobile app investors all app creators crave.
Raising Money
Finding mobile app investors is no different to finding funds for any other kind of business.
The amount of money you raise will depend upon the details of your app idea, what kind of revenue your business needs to achieve completion, and what sort of resources you'll need. So let's brainstorm a few ideas to get the app off the ground.
Have All Your Ducks in a Row
Before you even start trying to attract investors, you need a pitch.
You need to be able to succinctly explain, in plain English, what your app does and why people need it, and why it will make money. What makes your app different from any other app? Remember, you're selling an idea.
Be Pitch Perfect
Write your pitch down and practice your pitch until it's short, sweet, and to the 30-second point. Memorize it and then practice it in front of the mirror, to friends, to your family.
Ask them if they understand what you're saying. When selling anything, you have to remember your audience.
Once you know your pitch is clear, convert it into a pitch deck using PowerPoint, Prezi or Keynote. You can Google good examples and follow their format. However, remember that no one wants death-by-PowerPoint!
Make your demonstration interactive; as long as you know, there are no bugs. Your investors are going to want to try your great idea, not just take your word for its viability and success.
Try not to have a pitch that's longer than around 15-20 minutes. You need to keep people interested.
As part of your development process, have some branding in place. Ensure you have a domain name (they're cheap to buy), a logo, and at least a landing page. It shows you're serious and legitimate.
You'll also need business cards that include your domain name. Think hard about what your investors are going to want to know. Be prepared to answer questions about the following:
How much money do you need (be specific)?
What will you use the money for?
How long do you anticipate the money to last, with a month-by-month breakdown?
How will you market your app?
Why should anyone invest in you?
What are your business capabilities?
What are your technical capabilities?
You get the idea
Get Your Figures Right
Add in the numbers. You'll need to know, at the very least, what your user projections and paying customers will be in the early days. Your investors (more about that later) will want to see an MVP too.
It's also helpful to have some information about how your app did in the testing phase.
If your app is already developed, have some user figures, especially if the app is generating revenue. It's something investors can latch onto if they can see that your app is already bringing in a profit, however small it may be.
Now, onto the money.
People You Know
Think about who you know. Obviously, there are family, friends, and friends of friends who may be interested, but don't make the mistake of assuming they won't want to know the specifics.
Be just as professional with them as you are with outside investors. Is your college degree relevant to your app creation career? If so, what about former professors or fellow graduates?
Something to bear in mind is that borrowing money from people you know can be tricky if things go wrong further down the line. It's just one reason why you need to be as accountable and communicate all the way down the line with investors, you know.
Think of them as a bank, just one you're friends with/related to.
Competitions
There are technology companies, universities, and startup incubators that hold competitions where app creators can pitch their mobile app ideas. The prize is capital.
It's a competitive field, but if you're prepared, and your idea is sound, it's a way of attracting investors and widening your network, whether you're successful or not. There are plenty of competitions on the Biz Plan website too.
Try Equity Crowdfunding
A straightforward way of finding mobile app investors is to apply for funding via equity and peer to peer crowdfunding platforms that can lead you to the business loans you need.
You can make your pitch online and save time and money. Be sure that if you follow this avenue, that any site you go for is FCA regulated. Bear in mind that there's lots of competition out there, so again, be pitch-perfect.
Venture Capital
There are companies out there who will invest in smaller operations, but here's an option that you need to allow plenty of time for.
You'll need to think as the VC firm does, i.e., they'll want a quick road to success and a financial return on their investment.
It's notoriously difficult to attract VC interest, but if you know someone or a friend of a friend who can facilitate an introduction, then use it. It isn't always possible to achieve venture capital investment straight off, but it's worth considering even further down the line.
Self-Fund
If you have savings and feel that you can use them, or even some of them to part-fund your idea, then do so. If you think you can part-fund, then add that to your pitch to investors. If they see you're invested, it can make your proposition more appealing.
Find a Partner
Having a co-founder shares responsibility and can also complement your skills. For example, if you can find someone who has the skills that you don't have. For example, you have the idea and design skills but aren't so great at prototype building.
If you find someone who has those skills, you can work on the idea without needing to spend any money. There are plenty of examples of co-founder partnerships. Look at Bill Gates and Paul Allen, and Steve Jobs and Steve Wozniak.
Set Up Your own Crowdfunding Site
You may want to retain total control of your idea and its development. One possible means of doing this is by trying to raise funds on your own site.
You can still use your simple to understand pitch to describe your app, ask people for small donations with an incentive attached, such as a gift or a monetary return once your app is launched.
Angel Investors
An Angel investor is an individual who can put up funds for a business idea they believe will be successful. High profile examples include Jeff Bezos, Jeff Clavier, and Marissa Meyer.
Angel investors can offer varying amounts to start-up ideas, depending upon your plan and where you're at with it in terms of its development.
The Small Business Administration predicts there are around a quarter of a million active angel investors in the US alone.
Be Prepared to Hear "No"
Don's assume that because you know your idea is a genius, one that others will agree. Listen to their reasons why they have turned you down. Always ask why they've turned you down.
It's good to gather insight from outsiders. Was your pitch lacking in detail? Where there bugs that needed fixing? Were your figures confusing or lacking in detail?
You can fix all of these issues and learn how to pitch better in the process. Don't be discouraged.
Ready to Find Your Mobile App Investors?
When you're looking for mobile app investors, don't be coy and quiet about it. If you have a social media presence, then tell people what you're doing. You don't have to give massive amounts of detail, just a few headlines.
Bear in mind there is a lot of competition out there, so stay informed of any new developments out there. Whichever option you go for, finding mobile app investors isn't easy, so make it easier for yourself by being prepared. Good luck!
Don't forget to bookmark our site to never miss our latest posts!