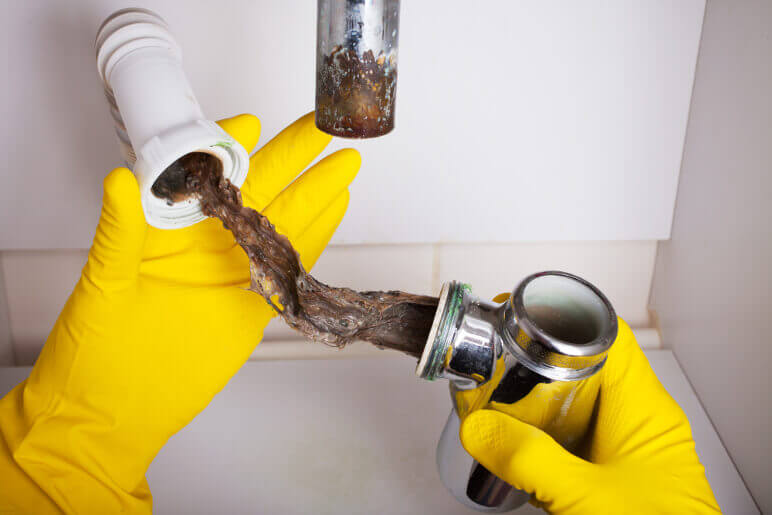 Why You Should Hire a Pro for Drain Cleaning
Originally posted on https://richmondplumbingandhvac.com/why-you-should-hire-a-pro-for-drain-cleaning/
The average person spends up to 3 percent of their home's purchase price on maintenance and repair costs each year. Failing to provide a home with the care it deserves will lead to lots of damage in the long run.
One of the most important parts of any home is the plumbing system. As time goes by, the various components of a home's plumbing system will start to wear out. Often times, this will lead to issues with drain clogs and leaks.
When faced with a drain clog, you need to hire a professional drain cleaner. In most cases, DIY plumbing repairs will only complicate matters and increase the amount of damage your home has.
Read below to find out more about drain clogs and why working with professionals to address this problem is your best bet.
What Causes Drains to Stop Working?
Flushing a toilet or washing dishes is something most homeowners do on a daily basis without much thought. If the drains in your home cease to work, performing these tasks will be nearly impossible. Knowing the common causes of drain clogs is the first step to avoiding them altogether.
Hair Can Cause Major Drain Problems
One of the main causes of shower drain clogs is hair. As the residents of a home bathe, hair will fall from their head and into the drain. Over time, this hair will accumulate and bind with other substances like soap residue.
When this happens, it can cause the drain in your shower or bath to clog completely. The best way to prevent this problem is by installing drain guards. Once you have these screens installed, be sure to empty them on a regular basis.
Dirt Can Lead to Clogs
During the course of a day, you will pick up a lot of dirt. This dirt can usually be found in the clothing you wear and even in your hair. Washing your body and your clothing is the only way to remove this built up dirt.
As the dirt is being washed off of your clothes and your body, it will make its way into the plumbing pipes and drains in your home. As time goes by, the dirt may start to accumulate in these areas and cause clogs to form.
If you want to minimize the problems that dirt build-up can cause, you need to focus on removing excess sand and dirt from your clothing and body before washing them. By doing this, you will reduce the amount of dirt that is allowed to travel down your drains.
Tree Roots Can Make Your Drains Useless
Most homeowners only focus on the plumbing elements inside of their residence. The drain lines that run from your home to the septic system can also cause problems over time.
If the drain lines you have are close to large trees, you may find yourself with root problems. In some instances, the roots from a tree can penetrate these lines and prohibit them from working.
The only way to get this issue fixed properly is by working with seasoned plumbing professionals. These professionals will dig up the damaged lines and replace them quickly. The money paid to these professionals will be worth it consider the results they can offer.
Why Hiring a Professional Drain Cleaner is Vital
Providing your plumbing system with the care it needs will keep it running efficiently. Without maintenance, it is only a matter of time before you are confronted with serious plumbing repair issues. Here are some of the reasons why hiring a professional drain cleaner is a good idea.
A Great Way to Minimize Blockages
As previously mentioned, there are a number of things that can stop up your home's drains. Getting the drains cleaned on a regular basis will minimize the risk of blockages.
A professional drain cleaner will be able to inspect every square inch of your home's plumbing during this cleaning. This inspection will alert them to problems that need to be addressed. Getting small blockages removed early on will minimize the amount of damage they are able to cause.
Avoid Horrendous Odors
Most people take great pride in keeping their home looking and smelling great. The last thing any homeowner wants is to have their residence filled with foul odors. Without routine drain cleaning, you run the risk of drains stopping up completely.
If these drains overflow, it will cause a lot of unpleasant odors to be introduced into the home. This is why routine drain cleaning is something you should view as a necessary expense.
A Great Way to Reduce Plumbing Repair Costs
Adhering to a strict budget is probably something you are familiar with. Failing to stick to a budget will put you in a compromised financial situation which may be hard to get out of. Instead of waiting until your plumbing system is completely broken down to take action, you need to take preventative measures to keep this system functional.
Scheduling routine drain cleanings and plumbing system inspections is a crucial part of maintaining your plumbing system. A drain cleaner can remove any blockages and alert you to any plumbing problems they may find.
The money you pay a professional for this maintenance will pale in comparison to the high cost of repairing a broken plumbing system. Working with seasoned plumbing professionals is the only way to reduce the problems your drains have.
Take Your Time When Researching Drain Cleaners in Your Area
Hiring the right professional drain cleaner is a bit harder than you may realize. Taking your time to research all of the drain cleaners in your area is the only way to make an educated decision regarding which one to hire.
Are you in need of plumbing maintenance or repairs? If so, contact us now to find out how we can help.