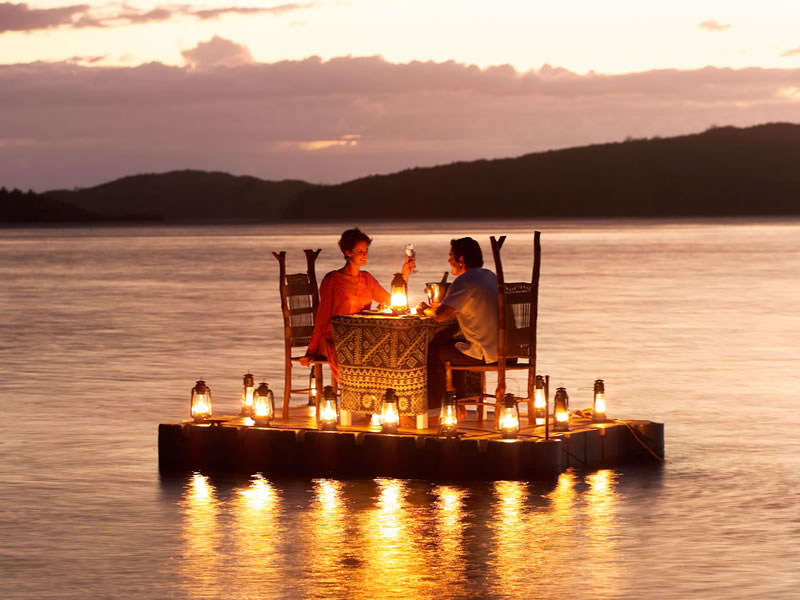 Why Visit Tahiti
Originally posted on https://thebigday.com/why-visit-tahiti/
The world is full of beautiful places – why should you make Tahiti, also known as French Polynesia, your honeymoon destination? There are closer beaches in Hawaii and cheaper ones in Fiji…but neither of those hold a candle to the culture, romance and options that await in French Polynesia.
Location of Tahiti and her islands
Tahiti is about an eight hour flight from Los Angeles, California or Sydney, Australia. A direct flight from JFK in New York lasts 12.5 hours. Hop on an overnight flight and wake up the next morning in paradise!
Tahiti's private beaches
Tahiti only receives 250,000 tourists a year – the number that Hawaii receives every two weeks!
Additionally, a majority of the hotels in Hawaii consist of high rise hotels on public beaches. In Tahiti, most resorts consist of single-storey bungalows, either over-the-water or beach or garden bungalows on shore. Often times, you will find smaller restaurants and pools in Tahiti, with fewer guests. Staff may outnumber the honeymooners, resulting in a more personalized experience.
More simply put – if you're looking for high-rise hotels, head to Hawaii. If you're looking for individual bungalows, Tahiti is the place to go.
Seclusion in Tahiti
Often times, resorts are the only thing on the tiny strips of sand off an island's coast, called motus, giving you the pleasure of wandering on your own personal island.
If you're looking to go out on the town and party every night to celebrate your love, Tahiti probably isn't for you. But, if you want to spend your evenings walking barefoot along the beach and curling up with your beloved in your overwater bungalow, watching the fish and sipping a daiquiri, Tahiti is your destination.
Tahitian culture and traditions
Tahiti offers original South Pacific culture – one that is entirely unique from that in the western world! With a tropical climate, warm people and exotic offerings, you'll feel a world away.
Romance
When people think of romance, they think of beaches – and Tahiti's bright sugar-white sand and shallow lagoons allow for stunning views on sunset strolls along the waterfront.
In addition, Tahiti is home to the romantic over water bungalows – beautiful huts hoisted above the water by large pillars, with a see-through coffee table or floor to view the sea and its creatures below.
Needlefish as seen through glass coffee table at InterContinental Bora Bora Le Moana in 2007.
Tahiti activities
If there is a water sport you like, chances are you can do it in Tahiti! Surf the barrel waves of Teahupoo in Tahiti, snorkel from your resort or SCUBA dive with the sharks.
The activities don't stop when you hit land, either! Search out the famous Tahitian black pearls, or examine the 7000 historical petroglyphs on the Marquesas. Shop at Le Marché or explore the islands on 4X4 safaris. Envision the days when powerful fleets would set out from the spiritual center of the Taputapuatea marae on Raiatea and climb Mount Aorai, Mount Otemanu or Belvedere Lookout to take in the stunning view.