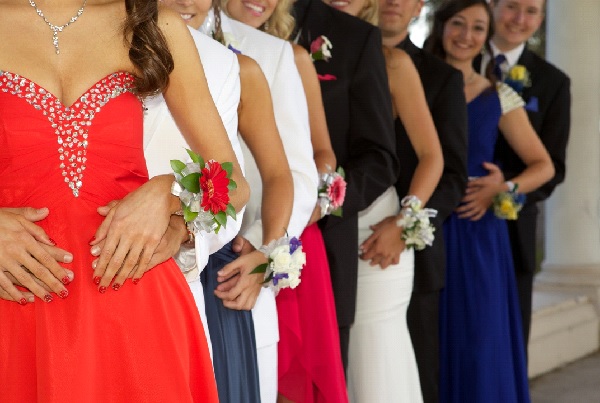 What to Wear with Your Dress: 8 Prom Accessories to Wear This Year
Originally posted on https://www.girlstalkinsmack.com/what-to-wear-with-your-dress-8-prom-accessories-to-wear-this-year/
Prom is one of the most anticipated events for any high schooler. But it doesn't come cheap. Between the promposal, tickets, and outfits, most teens spend about $1,000 on their prom!
For girls, the dress is undoubtedly the biggest expense. However, don't forget to take your prom accessories into consideration as well.
The right jewelry can completely transform a plain dress or put the cherry on top of your dream dress. Of course, picking the perfect accessories can be easier said than done.
Do you need help completing your prom outfit? Then keep reading to discover the best prom accessories to wear this year.
A Necklace That Compliments Your Dress
The first accessory you'll likely look for is a necklace. Now, the perfect necklace will depend on the dress you chose.
Longer necklaces look great with dresses that have a deeper neckline while shorter necklaces pair well with dresses that have a higher neckline.
If your dress has a lot of beading or bling around the bust, consider going with a simpler necklace. Choosing to go with a statement necklace can make your outfit appear too busy. However, if you have a simpler dress, feel free to go with a bold and glamorous necklace.
The Perfect Earrings
Once you have your dress and necklace picked out, you can move onto earrings. If you've already decided on a statement necklace, consider going with a pair of simple studs.
Of course, if you've chosen to go with a simple necklace or forgo the necklace all together, you can go with a pair of long, statement earrings. Not only will this add extra interest to your outfit, but it'll also draw the attention to your face, making you shine.
A Nice Ring
Rings are often overlooked when it comes to prom accessories, but they can pack quite a punch. A big, bold ring can give your outfit a more sophisticated look.
However, if your style is on the simple side, then consider wearing a thin and elegant ring instead. Whether you choose to go bold or simple, be sure to limit yourself to only one ring.
A Delicate Bracelet
While statement bracelets can look amazing with prom dresses, you may want to stick to a subtle, delicate bracelet instead. Since your arms lay next to your side, a flashy bracelet can easily clash with a detailed dress.
Additionally, you're probably going to wear a corsage. Wearing a bold bracelet on one wrist and a corsage on the other will look very busy and draw all the attention away from your face and dress and onto your wrists.
Instead, stick with one sophisticated and simple bracelet.
A Romantic Corsage
Your date is typically in charge of buying the corsage, so you may not have any input on which one he chooses. However, if he does ask for some guidance, request that the flowers match the color of your dress. This is the most common way to pick a corsage, but it's not your only option.
If you have a black dress, for example, you may not be able to find black flowers. Instead, you can use your corsage to add a bold pop of color by going with red or deep blue flowers. If you choose to go this route, make sure all your accessories are either a neutral metal or have accents of the same color.
Another option is to go with white flowers. This goes well with almost any dress and will give your outfit a very soft and romantic feel. You can also ask to have white flowers with embellishments, such as ribbons or beads, that match the color of your dress.
A Tiara, Headband, or Hairclip
You've probably spent a good deal of time thinking about how you want your hair to look on prom night. But don't forget to consider hair accessories too!
A tiara is a perfect addition if you want to feel like royalty. Of course, you don't have to go big and bold here. There are simpler tiaras that will make you look both regal and chic. If you're wearing big statement earrings, a simpler tiara is probably best to ensure they don't clash.
Bejeweled headbands are another great choice. These come in all types of designs and styles, so you're sure to find one that goes well with your dress.
Lastly, hairclips are becoming increasingly popular. They are more versatile since they can be placed almost anywhere in the hair, and they add a more subtle touch of bling. Of course, if you don't like bling, you can also find floral hair clips to give your outfit a softer and more romantic look.
A Sophisticated Clutch
When it comes to formal events, like prom, it's always better to go with a clutch rather than a cross-body bag or large, chunky purse.
Ideally, you'll want the color of your clutch to match the color of your dress. However, you can also opt for a metallic or neutral color that matches your jewelry.
Since you won't be carrying your clutch around with you all night, you can go for a bold and glitzy design. Don't be afraid to choose one covered in chunky rhinestones, beads, or glitter, as long as it matches your outfit's overall style.
Comfortable and Cute Shoes
Long ago, heels were the only option for formal shoes. However, you can find plenty of formal flats and wedges today.
If you're wearing a floor-length prom dress, consider prioritizing comfort over fashion. Look for flats and wedges in fancy materials, like metallic or velvet, or those with formal embellishments, like bows and rhinestones. If you're set on wearing heels, consider going with a shorter and thicker heel so you can dance all night long.
Your Guide to Choosing the Best Prom Accessories
Once you've found your dream dress, it's time to accessorize! Just follow the guide above to pick the best prom accessories that will complete your outfit.
Do you want more great tips to help you look fabulous each and every day? Then check out the rest of our fashion blog page today!