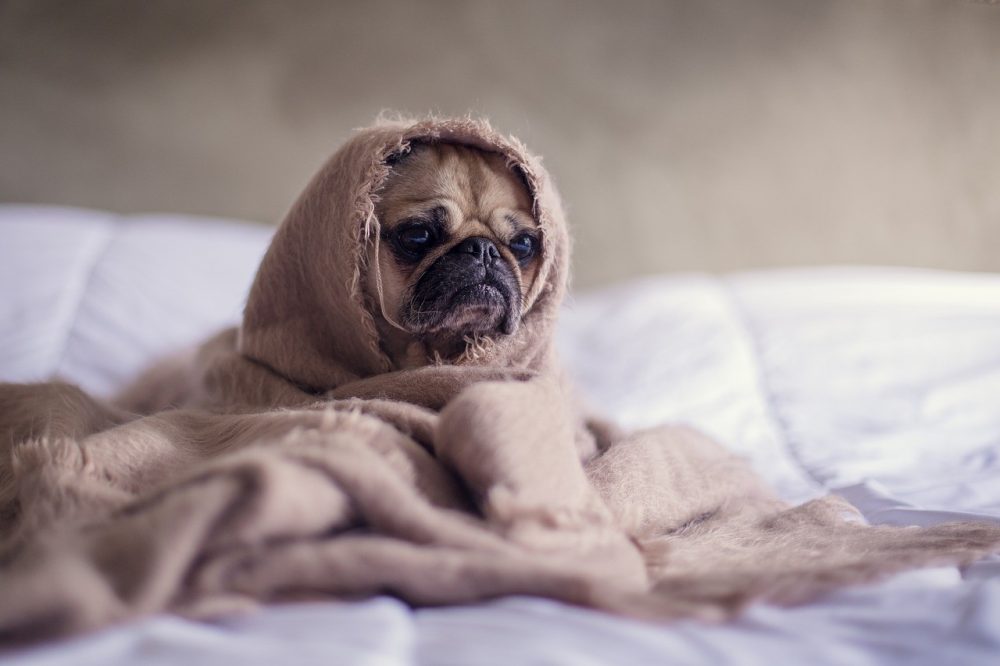 What to Consider When Buying a Pet Insurance Policy
Originally posted on https://blog.doglost.co.uk/what-to-consider-when-buying-a-pet-insurance-policy/
Many people consider their pets a part of the family, as they bring a sense of companionship and love into a home. However, not every pet owner is prepared for the costs associated with caring for an animal, above and beyond the standard food and grooming expenses. Pet health care from a veterinarian can be a costly, often unexpected expense that quickly wreaks havoc on a family's budget. Fortunately, pet insurance coverhelps offset this emergency expense.
When considering the need for pet insurance, it is helpful to know what to look for in a policy before buying. There are many factors involved not only in the cost of pet insurance cover, but also relating to what a policy covers or excludes. Here are several things to think through when considering pet insurance needs, and how to make the best choice for a pet.
Know What's Covered
The purpose of having pet insurance is to protect one's self from unexpected or known costs that arise for a household animal. That could mean paying for the veterinary bills that are the result of an emergency injury or a chronic illness which requires professional treatment or a medical procedure. While nearly all pet insurance policies work to offset this financial risk to the pet owner, they are not all created equal.
Most pet insurance policies cover the following common conditions:
· General veterinary expenses, including treatment for accidents, injuries, or illnesses the pet endures
· Hereditary or congenital conditions, so long as they were not present at the time the pet was insured
· Ongoing or chronic conditions that require systematic care
In addition to coverage for these treatments, pet insurance policies may also provide some assistance for alternative treatments, such as acupuncture or physiotherapy, dental care, and routine veterinary visits. Given that the average cost of a vet visit is £750 for an emergency, having some help from a pet insurance policy can be incredibly helpful from a financial perspective. Unfortunately, pet insurance policies are not the same from one to the next, making it crucial to look closely at what's not covered for your pet's care.
Understand Exclusions
One of the reasons many pet owners do not get far in the pet insurance discussion is due to the confusion that can arise surrounding policy exclusions or restrictions. The most common exclusion for a pet insurance policy is an existing condition. If a pet already has a medical issue that requires treatment, getting pet insurance to cover it is nearly impossible. Pet owners must manage these costs on their own, and many are unaware that pre-existing conditions are not covered through a pet insurance policy. These details are listed in the policy document received at the time a pet is insured.
Above and beyond pre-existing conditions, pet insurance cover may not provide as much assistance as a pet owner anticipates. Policy type plays a role in how much an insurer will pay for pet health care expenses. These types may come in the following forms:
· A lifetime policy – comprehensive cover that provides assistance for the life of the pet
· Annual policy – cover that is reevaluated each year depending on a pet's age and health. This is less comprehensive than a lifetime policy and may make it difficult to get pet insurance as an animal ages.
· Accident policy – cover that provides financial help should a pet be injured in an accident. Illnesses are not covered by this policy type.
It is necessary for pet owners to understand what type of policy they are purchasing, and how that helps protect them from financial hardship should a pet need medical care. Additionally, considering the benefits compared to the cost is an essential step in the process.
Compare the Cost and Benefits According to a finance expert from Money Pug, a site used to compare pet insurance, understanding what a pet insurance policy covers requires more than a review of its type and exclusions for pre-existing conditions. Many pet insurers set policy restrictions on how much of a reimbursement may be available each year or per condition. The greater the restrictions, often, the lower the cost of the policy. Making an in-depth comparison of a pet insurance option requires a close look at these details, not simply the cost you pay as the pet owner.
Getting pet insurance for the household dog or cat may seem like an unnecessary expense, particularly if there has been no need for emergency veterinary visits in the past. However, having the right pet cover in place can make a significant difference in how much is paid out of pocket should a medical issue arise. Pet owners should take the time to review their options for pet insurance before signing on the dotted line, comparing cost and benefits closely to determine if the policy is worth it in the end.