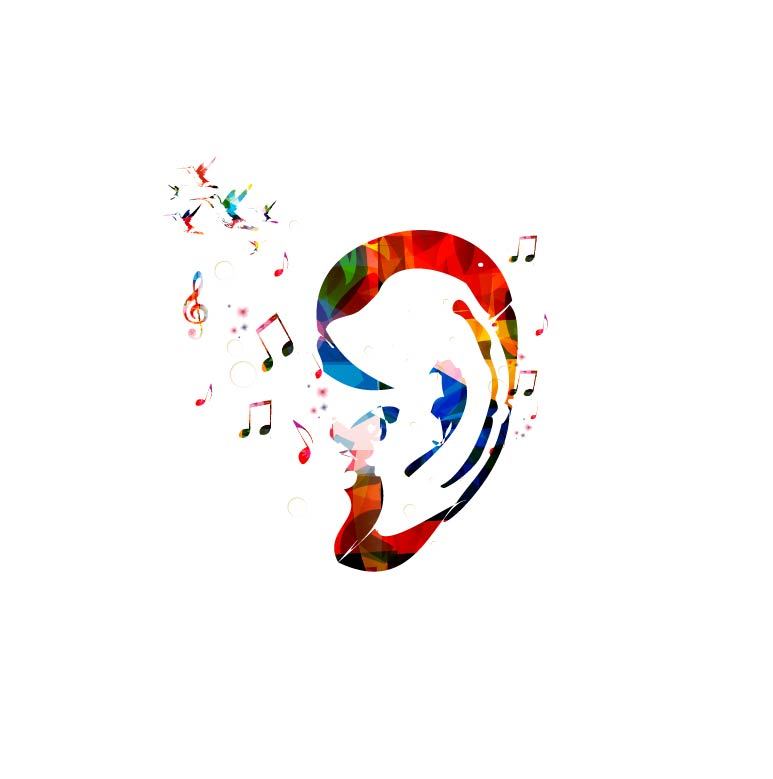 What "PropTech" Can Learn from Dr. Dre.
Originally posted on https://blog.tenavox.com/what-proptech-can-learn-from-dr.-dre
There's a massive amount of talk and growth in the  PropTech sector for venture investing. Proptech is one of these catch-alls that includes a wealth of industry-related startups in both residential and commercial real estate. Exciting things are being built in IOT, Big Data, Communications, Building Efficiencies and more. In Commercial Real Estate, the oxygen in the room seems to get sucked up by coworking providers (like WeWork) but as we've seen with former plays in the cowork space "pre-WeWork" it will be interesting to see how these major leases get renegotiated (ala Regus) as they come up as most of them are ten year deals. I'm also fascinated by the improvements in residential proptech to provide an amenity-layer across apartments, airbnb and a booking experience more akin to a hotel than a one-year lease.
In the "Office" world we are seeing this trend too (thanks largely to WeWork IMO) where landlords are being mindful about their developments in how they can both attract tenants and retain them for the long term. As most people know in our business, retention saves a landlord an enormous amount of money as compared to a brand new lease if a user leaves a space. There is exciting innovation here and acquisitions by major brokerage firms of companies that provide better Tenant amenities, almost "hotel" like in their approach. Innovation around building efficiencies and communication for existing Tenancy is an exciting vertical as well. I personally am a big fan of the site-usage big data platforms who are helping developers and owners make more informed development decisions.
It has taken quite some time in our business but things are starting to center around the idea of "Tenant-first or Tenant-centric experiences." It's music to our ears here at Tenavox.
For far too long the search process of finding the right lease space has been sorely lacking. Disaggregation of pricing and availability info coupled with a lack of regulatory binding (i.e. like an MLS) has forced tenants offline in more than 70% of their searches. Yes, literally calling signs in the year 2019.
We believe strongly at Tenavox that although there is an incredible focus in PropTech on taking care of Tenants once they are in a lease, we should be giving them the same care and quality service before they sign. We fill that gap, which from a pure leasing perspective may be the most important gap to fill when real estate is primarily valued on income…and who pays the rent again? Yes, the tenants.
Something that RedFin CEO Glenn Kelman said years ago has stuck with me. "There hasn't been a successful platform play in real estate in a decade." RedFin is a fascinating platform that I believe created the concept of a "tech-enabled" brokerage. We're seeing the next evolution in residential tech of these in companies like OpenDoor, Compass, HomeLight, HomeAway and more. The major advantage residential tech has in their space is the MLS and syndicated listings. It allows for seamless updated property inventory. In Commercial Real Estate, we're building our own MLS at Tenavox..albeit without a regulatory body demanding participation. It's a challenge we embrace and one that has forced us to think about things from our customers perspectives…as well as the Tenants.
Some of the offerings we see in the CRE PropTech sector have been fairly arrogant in their approach to existing stakeholders in my opinion. Tech companies have looked at the CRE industry and condescendingly looked down upon it. I've heard many founders espouse how they are "replacing" the need for brokers and how they've "cracked the code on what brokers do." How they are "all lazy" and will be "left behind" by whatever the founder is building is a common refrain. It's an odd way to approach a group most of us need buy-in from...
I spent over a decade as a broker, owner and developer and now run a CRE tech company and I can say this with the upmost authority. No technology will replace the domain knowledge and local expertise (or the relationships) of a properly-trained commercial brokerage professional. Are there bad ones? Yes, absolutely. They will be replaced over time because the standard of duty and care for clients in a commission-based business works thats out, and yes, technology will accelerate that. However, treating the current stakeholders of the industry with disdain is a concerning trend. In my humble opinion that attitude will be the downfall of many companies in our space.
Commercial tech has a few players innovating around the idea of a "tech-enabled" brokerage firm, using "account managers" instead of seasoned local professionals to streamline potential lessees and providing a tenant-focused search experience where in some of the work of "searching" is shared by both Tenant and Broker. It's an interesting concept we have yet to see how they will be fleshed out at scale…and more importantly how traditional brokerages will react. We all agree there is room for improvement in cre brokerage, and technology pushing existing companies and professionals to improve is a good thing. However, it would be a mistake to underestimate the strength and tenacity of the existing brokerages in commercial real estate.
I frankly find it laughable that some companies in PropTech think that the ingrained players in CRE (brokerages in particular) are just going to pack up and go home because they built an interesting set of landing pages and some software. CRE brokers are some of the most aggressive, competitive and resilient people in the business world. They will adapt and compete. I'm reminded of the lyrics from an excellent Dr. Dre album many years ago ( 2001) and his song "Forgot about Dre" where he challenges some newer musicians to remember who he is, and what he has built over years of work and sacrifices..
"All of y'all running around and talking bout guns…like I ain't got none. What. You think I sold 'em all?"
I promise you the multi-billion dollar brokerages in this business have not sold their metaphorical "guns".
With that in mind, we're philosophically different at Tenavox, by design. Even though we're a Tenant-focused platform at Tenavox, we're built to empower agents, brokerages and managers, not replace them outright. We strive to create streamlined and effective user experiences to prospective tenants and match them with the best properties and agents for their needs, fast. The by-product of doing that extremely well is empowering brokerages with highly-aligned potential tenants for their business and assignments. That's better for everyone.
Making things better, innovation, doesn't always mean tearing a system down to its bolts and starting from scratch. Our thesis is that brokers, by at large, are great people, excellent negotiators and consistent closers. The industry runs on their efforts. However, brokerages do suffer from what many people who work on commission do…prospecting and finding the time to do so effectively. We solve that chain gap for brokerages, ownership groups and frankly anyone who is interested in filling vacancies for their properties.
We've yet to see who will conquer the PropTech sector (WeWork is off to a great start!) but given that the industry is a multi, multi-trillion dollar one there will be many winners, across many sectors and verticals. As a former CRE broker I would have loathed to admit this but now I can see it clearly. Residential real estate technology is several years (maybe even 10) ahead of commercial real estate in how they operate and leverage technology. I remember the fear when the MLS syndicated out and Zillow rose up to dominate search experience for homebuyers and sellers, there was panic among residential realtors. Now? They've evolved, adapted and dare I say empowered themselves with technology. Technology shouldn't be feared in commercial real estate, it should be adopted, branded and leveraged. It should also be built to improve the industry not tear it down and belittle the stakeholders in it. I hate the word "disruption". I like to look at our ever-changing industry with a different lens, we're in a CRE PropTech, "Evolution."
It's an exciting time in PropTech. Nary a day goes by without a dollar being invested (or millions) into some new technology that will improve the way our industry works for the better. I believe the true winners in the next decade will be the companies who understand their industries, and by default, understand (and can communicate) with their customers why they're not to be feared by industry stakeholders, but rather, are built to be embraced and leveraged. Dr. Dre went on not only to become a masterful recording artist but a billionaire founder of Beats, acquired by Apple.
Onwards and upwards to us all!
Josh Feinberg is a 15+ year CRE industry and technology veteran. He is a co-founder at Tenavox, the platform dedicated to making leasing commercial real estate easy.
He can be reached at [email protected]