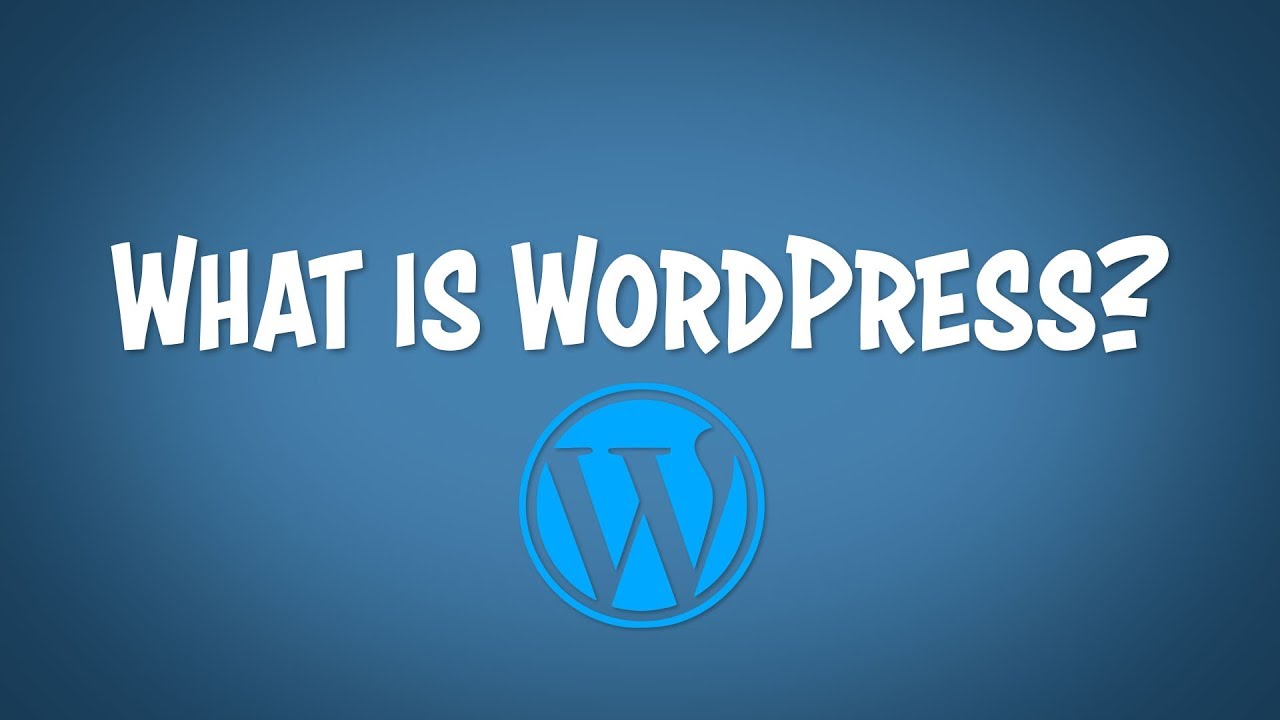 What is WordPress? Easy Tutorial for Beginners
Photo From dilemmas
Originally Posted On: https://www.dilemmas.co/better/business/wordpress/what-is-wordpress/
WordPress is basically a factory that makes webpages. It is a free content management system used to build and maintain websites.
There are many other platforms that can be used to create a website, however, the stats show that WordPress is the most popular by far. In fact, the top 10,000 sites in the world use it more than any other option.
Here is a detailed beginner's tutorial to the advantages and disadvantages of WordPress.
What is WordPress?
WordPress is a web-based user interface for designing, publishing, and updating websites that Matt Mullenweg created on May 27th, 2003. Matt created WordPress to democratize publishing on the open web, so the platform is open-source.
The technology behind WordPress allows any person off the street with no technical experience to design and build a website. Its open-source environment allows talented web developers from all over the world to continuously add contributions to its technology.
These contributions are what makes WordPress such an amazing CMS (Content Management Software). A CMS helps you create, edit, organize and publish content. You need to have CMS in order to create and edit websites.
What is WordPress used for?
Unlike other website building platforms, WordPress is a CMS known as Content Management Software. People use it to create websites and publish them online. To make a website you need a platform and software to develop your website.
WordPress acts as a website creator that allows you to publish blogs or publish posts on your website. You can also manage all of your content which means you can make edits to the layout of your website using WordPress.
It is the most popular Content Management Software in the world and more than 27 million websites use it to publish content and sell products.
What types of websites can WordPress make?
Many people believe that WordPress is for bloggers, but the truth is that people are using the platform for a variety of website types. Yes, WordPress does provide the internet with some of its best blogs, however, all of those open-source contributors are also making websites for every type of business imaginable.
So if you're someone who's running an e-commerce store or you are a website that is providing people with services, WordPress can be used to make your website.
The simplest way for beginners to make a WordPress website is through the use of its themes or templates. But before we dive deeper into what's a theme, here is a list of the types of websites made with WordPress:
Before you think about hiring a Web Designer to build a site for you, read this: Web Design is Outdated, Build a WordPress Website.
WordPress themes and how they work
Themes are what allow WordPress users to change the look and functionality of a website without changing the core code or content. Sometimes called templates, themes take the content and data stored by WordPress and display it in your browser. They decide how your content looks and is displayed.
WordPress themes are made-up of template files. They are most commonly PHP files that contain a mixture of HTML. The theme provides a better layout for your website, and you can customize the theme based on your liking.
Think of all the hard parts of making a website, then imagine someone else doing all that work, and giving you an easy way to make edits. That is what a theme does. However, not all themes are created equally.
There are plenty of free themes to choose from, however, if you want to avoid a lot of heartaches and wasted time fixing problems, you can buy a premium WordPress theme for less than $100.
Click here to read about some of the advantages of buying a premium theme.
What language does WordPress use?
In order to create a website, developers need to understand specific languages. Different software uses different languages to develop websites. WordPress is known to use the language PHP, but it also uses a considerable amount of HTML, CSS, and JavaScript for different aspects.
Unless you are studying to become a web designer or developer, you do not have to worry about this. Good WordPress theme providers hire talented people to do the complex parts for you.
All you need to do is select a good theme provider, choose a design you like, and begin making small changes to fit your brand or personal style.
What's the difference between WordPress.org vs. WordPress.com?
The main difference between WordPress.org vs. WordPress.com is who's hosting your website. When you are using WordPress.org, you are hosting your own blog or website. WordPress.org will provide you with free WordPress software, which you can download and install onto your own web server.
WordPress.com is a paid service. The hosting is included, but it comes at a cost. It is recommended that you host your own blog or website, as it will give you the ability to monetize your site and have your own custom domain name.
This website is designed using WordPress.org. We did not want www.dilemmas.wordpress.com as the domain name, nor the rules that come along with it. The ability to buy your own custom themes and use the best plugins available is part of what makes WordPress so special. We will show you how to use this option to avoid any mistakes.
Do I need to hire a web designer?
You don't need to hire a web designer when using WordPress, as the themes are very easy to use and edit. Some people get intimidated when they begin to look at the WordPress customization section, but that is the old way of using the platform.
You can upload a top-notch template and demo data with just one-click if you purchase a quality theme. Once you start using WordPress, you will see how simple it is to use. Building a WordPress website has never been easier. You can find high-quality themes here.
Does WordPress require coding?
You don't necessarily need to know how to code since many themes and plugins will help you to achieve the same goal you might be looking to meet. Many people use WordPress without any coding knowledge or skills. It will help if you know some coding languages which are used by the platform, but a 1-hour WordPress tutorial on how to build your website will do just fine.
But to answer the question simply, you don't need to know how to code when building your website and making it look better. It is as simple as changing your theme and adding more plug-ins. The newest features, plugins, and themes make WordPress very easy to use, similar to the Website Builders.
WordPress vs Website Builder
Earlier we defined "What is WordPress" and explained how it is used. During that section of this tutorial, we informed you that WordPress is a CMS instead of a website builder, but let's discuss the differences between each:
Examples: Some of the best-known website builders are Wix, Squarespace, GoDaddy Website Builder, and Weebly. These 4 companies account for 77% of website builder usage in the world. The most popular CMS in the world is WordPress which accounts for 52% of all CMS usage worldwide. Other popular platforms are Joomla! and Drupal.
Editing: When you are looking to edit items on your website, you will have more options and customizing tools with a CMS than with a website builder. Even though a website builder might be easier to use, it is better to have more customization options at your disposal.
Easy to use: Website builders are perceived to be more straightforward and user-friendly when compared to CMS. However, a CMS is not hard to use once you get the hang of it. In fact, there are so many resources and tools that come with a CMS like WordPress, you will enjoy using it more than you would a website builder. The videos and articles on Dilemmas will help you find the knowledge you need. If you spend a little time, you will be very well versed in this topic.
More plugins: WordPress has many more plugins than a website builder; plugins will help make your website appearance better. They are add-ons for your WordPress website to help it rank better in search engines, protect against hackers, improve the speed/ performance, and to give your site that extra oomph that you need to stand out.
Hosting: Hosting is included with a website builder, you don't have to get hosting if you buy a domain name when you purchase your website. However, with WordPress, you will need to install web hosting. This task can sound confusing, but you will have no issues, as it is very straightforward. This is discussed in more detail below in the "How to Start a WordPress Website" section of this tutorial.
Growing a business: If you're running a business, then we recommend you use WordPress. WordPress is more flexible and the code is much cleaner if you purchase a quality theme. This gives your website the potential to rank higher in search, which is very important for a growing business. You can try Website Builders for your business; however, you will be in a much better position if you use WordPress from the beginning.
If you want more freedom with your website in terms of creating and customizing it to your liking, then we would highly recommend you go with WordPress instead of a website builder. A CMS might be intimidating at first, but once you start using it, you will see how easy it is to use.
Just watch the Dilemmas tutorial videos on the related topics and you should not have any problems editing your website, and using it on a daily basis even if you are a beginner who has no idea about coding.
Why every Web Developer needs to learn WordPress
Aspiring web developers have many options when choosing which skills they should develop to be a successful developer. As a freelancer or employee, learning WordPress provides the options that beginners need to start their careers off right.
As a beginner, you want to remove as many obstacles to growing your business as you can. Learning the most successful and desired platform will assist in that goal. Most of the websites on the first page in the search engines use WordPress. It is the most popular platform to use when it comes to building and customizing a site, regardless of the type of business or service offered.
So if you learn WordPress, you will have more opportunities to create your own themes and plugins that help others grow their businesses. And as you develop your skillset you will be a part of the open-source community of web developers that create themes and websites with clean code, are easy to use, and rank high in search engines. This will increase your value as a developer which will lead to better jobs and more clients.
Advantages and disadvantages of WordPress?
There are many advantages and disadvantages when it comes to WordPress as with any platform. Below are some of the benefits you will notice once you start working with WordPress, as well as some of the difficulties using the platform.
Disadvantages:
The main disadvantage is usually experienced by beginners in designing websites. WordPress can be a little intimidating to get started. Especially if you are the type of person that needs to know every detail before you take the first step. This is what usually overwhelms people and prevents them from reaching their goals.
Keep in mind that WordPress has more resources available for free than any other option. Also, if you choose a good theme provider as your partner, it will be like having a mentor beside you the entire way. The material on Dilemmas will help you save time and find what you need to move forward. It will be like having a coach by your side so you can stop trying to do everything yourself.
The WordPress dashboard can look complicated at first glance. Don't let the big coding words or the dashboard intimidate you. It is very easy to learn. Because of the intimidating effect WordPress can have, some beginners tend to start with website Builders. We humbly recommend you try out WordPress before you try a website builder, as you will get better results if you use WordPress, especially if you're looking to run a business and rank high in the search engines.
Advantages:
The first advantage you'll notice while working with WordPress is the abundance of customization options. It gives you the freedom to do whatever you want with your site. Unlike a website builder, you will have no problems editing your website to your liking.
Another benefit of WordPress is its SEO ranking capabilities. The code is cleaner and thus far superior to other platforms. The clean code makes it easy for search engine bots to crawl your website. As a beginner, you need every advantage you can get over competitors. If you ask any expert what platform you should use to rank your website high in the search engines, they will recommend you use WordPress.
WordPress also gives you the ability to utilize far more themes than you can find on a website builder. This means you will have more options when selecting the perfect layout and functions for your website. Rather you want to create a blog by itself, add an e-commerce store or a photo gallery, input pricing tables, video tutorials, or even add real estate listings, you will be able to get what you need out of a WordPress website.
Who uses WordPress?
Many people believe that WordPress is for bloggers. But the truth is many people and companies use WordPress for a variety of applications. Yes, WordPress provides you with some of the best blogs and gives you the SEO boost for well-written posts. However, if you're running an e-commerce store or a website that is providing people with services, WordPress can also meet those needs.
Getting the "what is WordPress" is helpful, but understanding the types of businesses and organizations that use the platform is where the magic happens. Reinventing the wheel is a waste of time and there is no better pathway to success than having a model to follow.
Below is a list of organizations that not only get a lot of traffic to their websites but also make a lot of money. Each one made the decision to use the WordPress platform over any other option.
Here are some well-known WordPress users:
Microsoft – is one of the biggest companies in the world and uses WordPress for its official blog to provide its customers with valuable information and stories.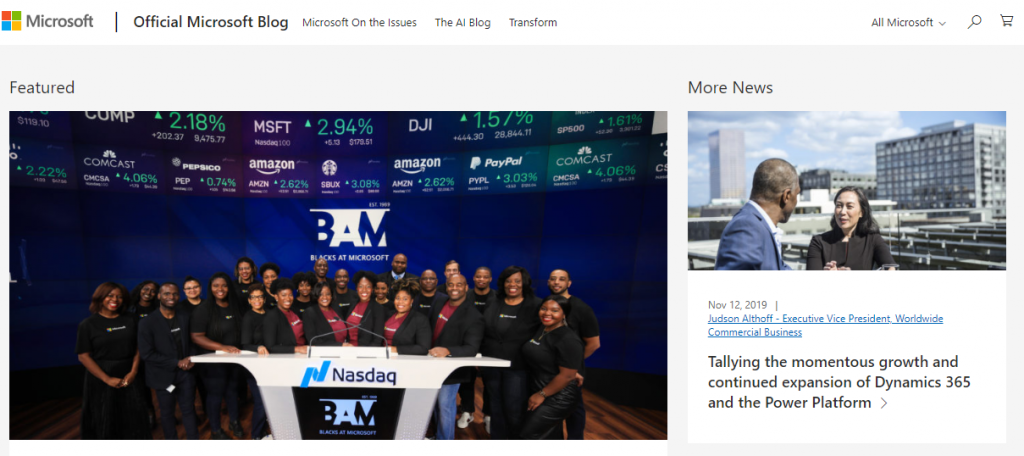 Booking.com– gets more visits to its website than any other travel platform in the world. They receive over 500 million visits per month to their WordPress powered website.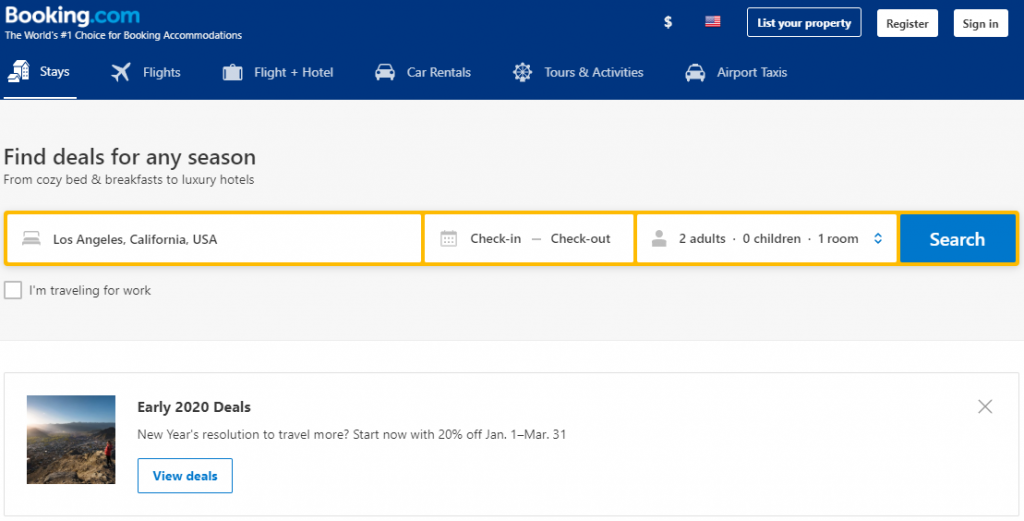 Business Insider– is the largest business news site on the web with over 200 million visits per month. WordPress is the platform used to power its growth.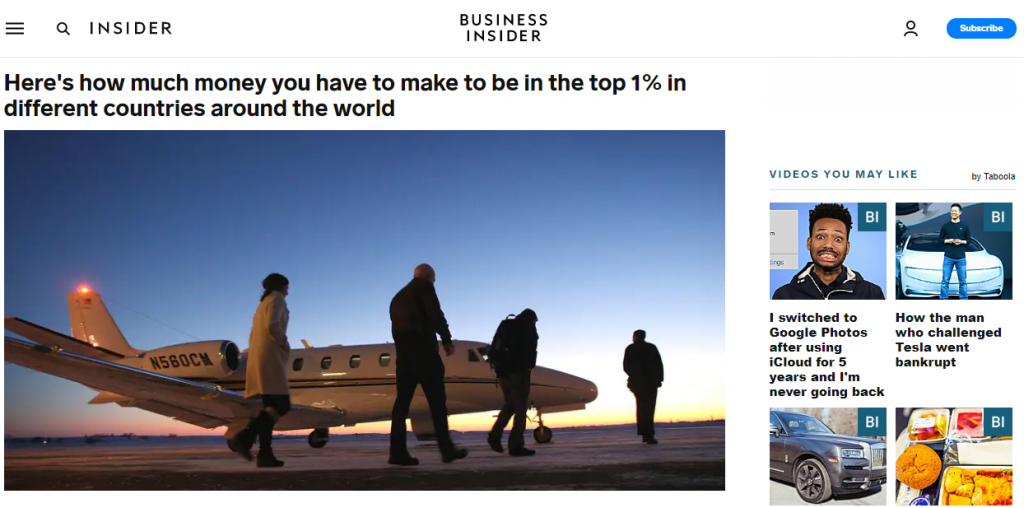 State of California– even governments like the State of California use WordPress to power the 50 million monthly visitors to its website.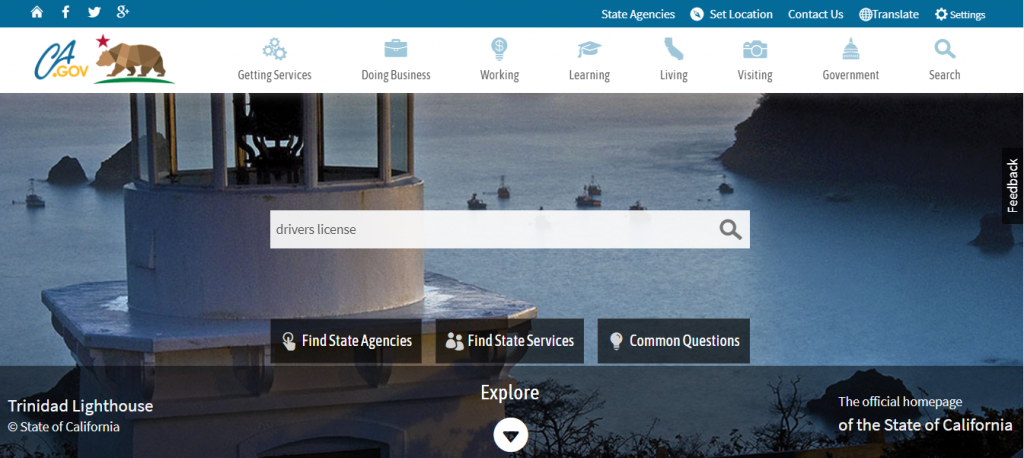 How to start a WordPress website? (WordPress Tutorial)
We've covered all the information on what is WordPress, why you should use it, its advantages over other platforms, and even examples of the very large and successful organizations that use it. Now you need to know how to start a website of your own with the platform.
Starting a WordPress website is very easy, even for a beginner. We always recommend that you start by purchasing a premium theme by a quality theme provider. This will make it easier to get started but you can also use a free theme. Below is a tutorial on how you can create your WordPress website step by step:
Pick a name: There are billions of websites online, so you must find a name that helps your blog or website stand out. Spend some time thinking about a name that will be catchy and relatable to your niche. But don't get paralyzed spending too much time thinking about the name. Check here to see if the name is available or not before you proceed.
Buy a domain name and hosting: Once you figure out the name of your website, its time to buy the domain and choose hosting. The hosting company you choose should be based on your business size or revenue. As a beginner, you just need a low-cost option to get started. Click Option A to keep costs down as a beginner. Click Option B for a slightly higher cost but better support and options you grow. And Option C is the high-end option for larger organizations or those with real income. Each works well with WordPress and their starting prices range from $2.95 a month to $25 a month.
Install WordPress – You can install WordPress from the cPanel of your hosting company. It is very easy, just click WordPress. Support at the hosting company can help you if needed, but the video tutorials should do just fine, even for a beginner.
Upload WordPress Theme – When you get to this step hover over "Appearance", and click "Themes", then at the top of the page press "Upload Theme", then press "Upload Theme" again. Scroll down and you will see the option to "choose file" and then upload the zip file of the theme you purchased. Once installed make sure to "Activate" your premium theme.
Customize Your Website – You can now easily change colors, add images, and create content for your website. If you purchased a quality premium theme, you can download the theme options and demo content with only one click. Don't spend too much time over customizing your site. Focus on getting it up and going with color changes that match your brand.
What's the difference between Posts and Pages?
Once you start adding content to your WordPress website you will need to know the difference between posts and pages. Posts are usually content. They are the news or information about a topic that has tags, categories, and/or something you will need to organize and upload often. You are currently reading a post. Pages are generally the "about us" page or "contact us" page, which is typically stagnant and present on your website.
What is Gutenberg?
Gutenberg is an editor that allows you to create new page layouts, it is a new page builder. It is now integrated with WordPress core. The Gutenberg WordPress editor will enable you to build and design posts just the way you want to. With Gutenberg, you can add new blocks of various WordPress backend. It takes the benefits of website builders and adds it to WordPress. In fact, this post is an example of Gutenberg in use.
Conclusion
You should have a clear idea of what WordPress has to offer you, and what you can expect once you get started. This easy WordPress tutorial can be used as a reference as you start building your new website.
If you want a website that performs and gives you the right tools to grow as a store, news site, service provider, or a blog, then there's no better option than WordPress.
Many beginners are lured by the pretty designs and try using different website builders or platforms, but end up coming back to WordPress because it has the options and functionality needed to actually grow your website. When you look at the sites at the top of the search results, most of them use WordPress.
If you want to join the club of websites that get traffic, make sure to start with WordPress and get the results you need.
You can find a step-by-step video on how to build your WordPress website here.