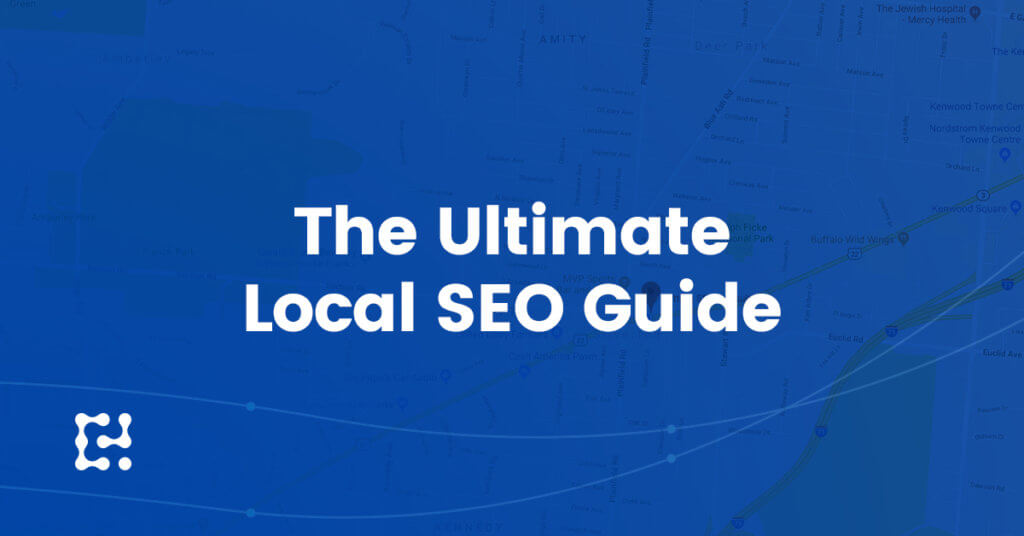 What is Local SEO: The Ultimate Guide
Originally posted on https://patternseo.io/blog/what-is-local-seo-the-ultimate-guide/
What is Local SEO?
Local SEO is simply the optimization of your online properties so that you can be found easier in localized searches.
When you implement the resources and strategies outlined in the guide below, you will be confident in knowing that your business will be found when your target customers search online.
The image below is what a typical search on Google Looks like:
Notice, this is actually 100% ads above the map pack. HEH!
While it's typically a joke, it holds truth. Google is pushing more ads into local search results over time, this is something you need to keep an eye out for going forward with your campaign.
So if we scroll below the ads, this is what we see.
The green outlined section is commonly referred to as the "local 3 pack" or "map pack", "snack Pack" or about 100 other things. You see that the maps are displayed before the normal organic results below.
But it also affects local and mobile results too:
It even can affect the knowledge graph:
When you search without a geo-modifier, you can still get localized results.
So local, is technically everywhere and if you have a brick and mortar business, or service area based business, this guide will ensure that you are showing up where you need to be.
With that said, let's dig in!
What influences Local SEO
The following images are from a case study done by Moz. It outlines the factors that cause you to rank in the local pack.
As you can note, #1 factor is Google My Business Signals – this just means you'll need to make sure your Google My Business listing is properly optimized for your target keywords.
Going down the list you see that links are still very important, as well as onPage signals from your website, citation signals, reviews and more. This is what some would call a "blended algorithm" previously map results were not so much influenced by your website's ranking signals, but over time the two have been meshed together.
If you're not ranking in maps, it may be due to the fact that your website needs stronger signals (ie. more quality links)
Let's go into this more…
Organic Listing / Website Ranking Factors
This is the section below the maps in organic results. Referring to the Moz Study.
Here you will see the #1 ranking factor is link signals. Links still remain a vital element of your website ranking organically.
Moving down the list, OnPage Signals (ensuring your website is optimized with appropriate keywords and content), behavioral signals, personalization, and NAP citation signals.
We will consider these elements later on!
Google My Business Optimization
If you don't already have a Google My Business you need to claim your page ASAP and optimize it!
Here's How:
First go to this link here and start creating your profile
Quick sidenote: for professional purposes try to use an email address that is [email protected] instead of using a @gmail.com email address.
After you should be taken to a form to fill out your business information in detail. Remember to enter the same NAP (name, address, phone number) info that you displayed on your website and pay attention to the category section at the bottom.
Ensuring correct category listing allows Google to let its customers know exactly what your business does, it's important for displaying your business in the right search results. Google allows you variety of categories, so use the ones that would be most relevant to your business and remember, be as specific as possible.
After this, make any additional edits to the account like your store operating hours, holiday hours, etc and you will also need to verify it.
Typically there are 3 ways you can do this:
Via Postcard

Google will mail you a verification postcard to the business address, once you get it log into your account and complete verification.

Via Phone

Google will call or text you a verification code via automated message.

Via Email

An instant verification option, which is available if you use the same login details for your Google Search Console for your My Business Account.
Some options may not be available, the most popular way is to receive a postcard in the mail.
Your eligibility to verify using any of the options depend on what type of business you have. You can learn more about this from Google by clicking here.
Once each section is filled out thoroughly, including uploading photos and filling all the categories out you will now want to move on to getting high quality Local NAP Citations!
Obtaining Local NAP Citations
Once the GMB page is set up and optimized, you'll want to get NAP citations.
What does NAP mean? It stands for name, address, phone number. Most recently a few terms like NAPU (name, address, phone number, URL) or NAPW (name, address, phone number, website)
You need to get NAP citations on relevant directories. Meaning if you're a lawyer trying to rank higher locally.. You probably don't need to be on houzz.com listing directory.
Warning! Inconsistent Citation Listings Can Cause Ranking Issues!!!
Every once in a while a business can run in a pickle if it has changed something like its address or phone number. It's time to do an audit to make sure all your citations are consistent across the board.
Why does this matter you ask?
Citations are any online reference to your NAP. It doesn't need to link to you, but Google Evaluates them as a local signal to determine an businesses online authority.
Having incorrect or inconsistent NAP can negatively affect your local SEO.
If you have too many variations of your NAP on the web, especially NAPs that are outdated, it makes it hard for customers and therefore, difficult for Google to trust your information. At the end of the day, if Google don't trust you, it won't rank you.
How can I check for citation consistency?
The most complete way is to do a full citation audit manually, to uncover all listings and variations of your NAP.
But if you just want a quick check there are plenty of tools like Moz Local you can use.
Simply go to Moz and enter your business name in the input bar to the left and your zip code to the right and then "check my business listing"
Moz pulls up all corresponding listings related to your website from the main local directories. (meaning the highest authority directories) and then displays inconsistencies it finds.
Once you've identified the inconsistencies, record them in a spreadsheet and make a note to contact the website's owner to have the citation updated with the correct NAP info.
Please note: the results from Moz are limited to the top indexing platforms that Moz has tagged. So it's possible to still have incorrect citations on the web.
These other citations may have less of an impact, and it will take you time for a proper audit, however we have a service that can do this for you and is much more comprehensive than most audits on the web, because we take the manual approach.
Build Your NAP Citations
Each business is unique, and you need to create custom citations based on your industry and area. Two ideal places to start would be directory citations that are.
Top local citations by category
Top local citations by city
With these lists, you can find the best directories to submit your information based on your business.
When building the listings, make note that you fully fill out the profile, including your business description, hours, photos, NAP, and more.
Citations can be a bit tedious to do yourself which is why we created a service that will do this for you called the Pattern Local!
Local SEO OnPage Optimization
Optimizing your website pages is vital to ranking for the keywords your target audience is looking for.
There are some major things you'll want to make sure you do in order to rank your website locally.
1. Setup your Website Structure to Rank Landing Pages
If you serve multiple cities, you can create city specific landing pages for each city. This is a common way to rank a business that only has 1 location but serves multiple areas.
For example, you may need to set your website up so you have multiple landing pages for each area you serve.
YourDomain.com/columbus-seo
YourDomain.com/nashville-seo
YourDomain.com/cincinnati-seo
This allows you to rank in places that you may not have a physical office. It's the most effective approach for ranking locally in other areas.
2. Optimize Your Title Tags, Meta Description, Headers and Content
All normal OnPage Optimization elements need to apply here. You want to include your city as well as your keywords in the title tag and on the page.
3. Display your NAP in Schema Format on Your Website
Make sure to display your name, address, and phone number combination on your website, and preferably in schema format.
Make sure your NAP is consistent with your business listings.
4. Embed a Google Map
If possible embedding a Google map to your location so users can easily find it will help your ranking significantly.
5. Have a Clear CTA
Not only do you want to people visiting your website, more importantly you want to make sure there is a reason to take action while they are on your website.
6. Include Any Reviews or Testimonials
Displaying reviews on your website will improve conversion rate, giving users confidence in your service.
7. Make Sure Your Mobile Friendly!!
Google has been putting a large focus on making sure websites are mobile friendly and we saw the start of this in 2015. You'll want to use Google's Mobile Friendly Test to make sure your website is mobile optimized.
The Perfect Local Link Building Approach
Getting links to your website is as important with Local SEO as it is with any other type of SEO, and many of the same techniques work when dealing with Local Link Building.
This means you still need to publish valuable content for your audience, promote to relevant influencers, guest post on other blogs, and get links on relevant listings.
What distinguishes Local Link building from general link building is it's specificity.
You need to aim to place your links on locally targeted resource listings and blogs.
We assume you know what valuable content is, and how to promote to influencers (if not schedule a call and we can help you out with this)!
Getting Local Reviews
Now it's time to boost your business reputation! You will do this by getting positive reviews!
Which business would you rather have repair your home appliances. The business with one – 1 star review or the business with 450 – 5 star reviews?
I would say most of you are thinking "the business with 450 – 5 star reviews." and you're right according to a local consumer reviews survey, nearly 87% of people trust online reviews as much as personal recommendations.
THIS IS HUGE! When it comes to improving your local reputation you need to get the vote of your consumers trust, which will boost your search rankings, and increase conversions!
Remember yelp is what safari web browsers use, so creating a yelp account will be just as beneficial and cycling reviews from Google and Yelp will in the end, yield you the best results.