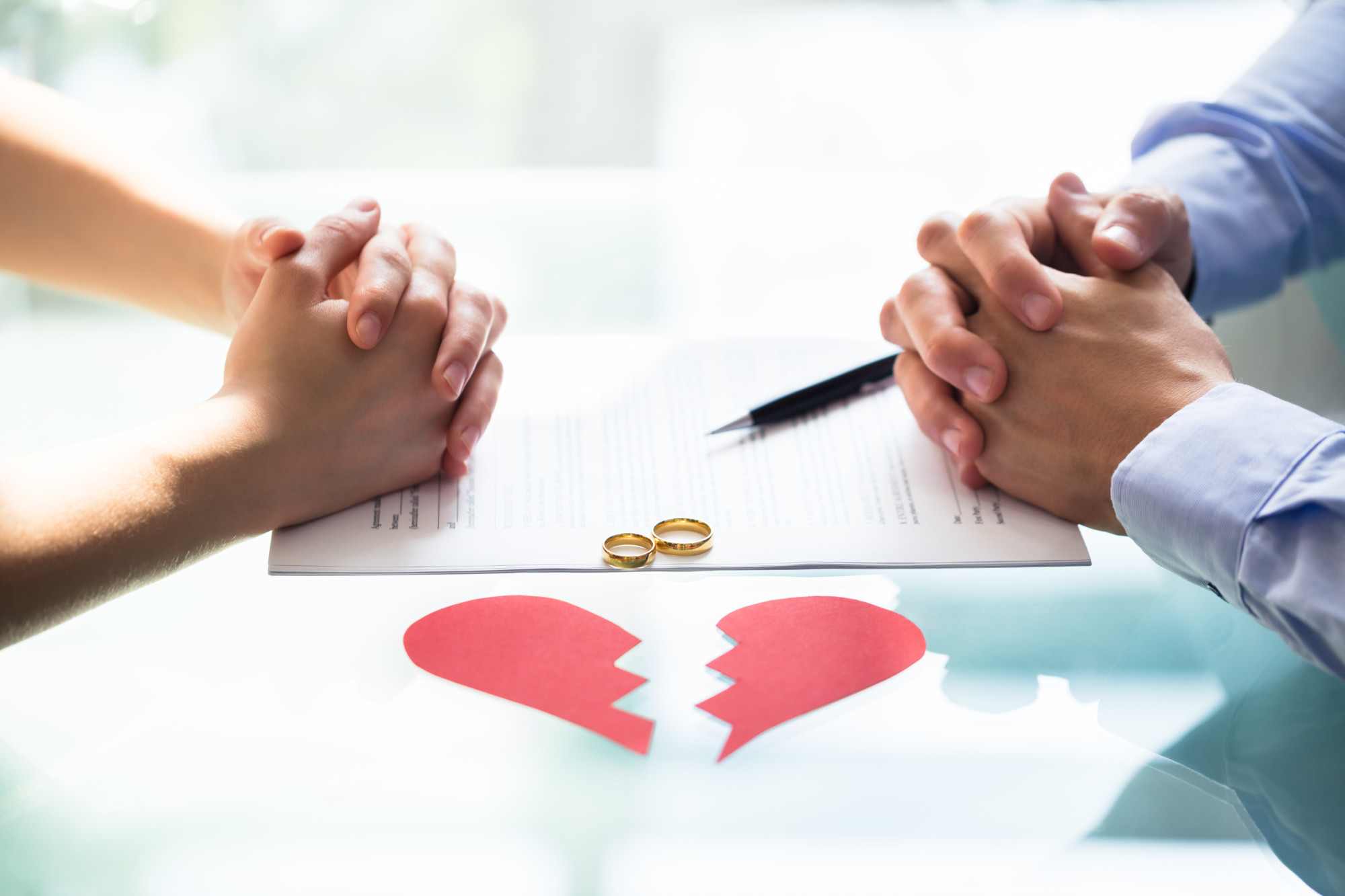 What Are Grounds for Divorce in a No Fault Divorce?
Do you actually have grounds for a divorce?
Many of us are familiar with getting a divorce for fault. Such divorces may be motivated by anything from infidelity to domestic assault.
However, what are grounds for divorce when it is a no fault divorce? Keep reading to discover the answer!
What Does "Fault Divorce" Actually Mean?
On the face of it, the term "fault divorce" sounds fairly sinister. In reality, it simply means that the divorce is motivated by a specific action or circumstance involving the other partner.
The most common grounds for divorce in a fault divorce is cruelty. If one partner is inflicting physical or emotional pain on the other, this counts for the purposes of fault.
Adultery and desertion can also be grounds for fault. If a partner has stepped out emotionally (hence, the adultery) or literally (disappearing via desertion), this can be grounds for fault.
A prison sentence may also be grounds for fault. Simply put, one partner may not want to wait that many years for the other to get out of jail.
Finally, an inability to perform sexual intercourse may be considered in a fault divorce. This does not apply if the other partner knew about it ahead of marriage.
Thus, a no fault divorce is a divorce for a reason outside of the ones above. Fortunately, you can now get a no fault divorce in every state.
History of Fault and No Fault Divorces
As we said, no fault divorces are available throughout the entire country. Why, then, do so many people think they will be unable to get a divorce? Chalk it up to national history.
Originally, there was no such thing as a no fault divorce in any state. If one partner wanted a divorce from the other, they would have to be able to demonstrate that the other party was at fault in some significant way.
California was the first state to offer any kind of no fault divorce. Now, however, it is available in all states. This is because one magic word turns every no fault divorce into one with a major fault.
No Fault Divorce: One Magic Word
When it comes to divorce, you often hear the word "irreconcilable." It is part of a very familiar term: "irreconcilable differences."
This word is meant to be a catch-all term for divorce. One partner may not have committed any of the traditional "fault" transgressions, but the two partners have some kind of issue they cannot resolve and thus want a divorce.
In this way, the very term "no fault divorce" is a bit of a misnomer. It refers to divorce for reasons other than those previously listed. But as long as there are irreconcilable differences, there is a sufficient reason for any couple to get a divorce.
Can a Partner Stop a Divorce?
So far, we have focused on a mutually acceptable divorce. Whatever reasons have been given for this divorce, both parties are amenable to it.
What about scenarios in which one partner wants a divorce and another does not? Can one partner actually stop divorce proceedings for any reason?
The short answer to this question is "no." While one partner may not want a divorce, the other partner can cite irreconcilable differences. This alone serves as sufficient grounds of divorce.
The divorce itself is not always straightforward, though. This is because the state may order a trial separation before a divorce can proceed.
Living Arrangements: It's Complicated
Like we said before, every state offers no fault divorce. However, some states may require that the couple be legally separated for a period of time before the divorce can proceed.
The intention of such laws is to prevent couples from rushing into a decision that they may regret. After all, a divorce will have lingering legal consequences affecting both partners.
If you live in such a state, it is important to abide by the state-mandated separation. Challenges to this decision may negatively affect future legal negotiations involving the divorce.
In-State and Out-of-State
Most of the time, both partners live in the same state. If the partners live in different states, it can cause a few complications.
For example, a state may not have the authority to make decisions regarding property, alimony, child custody and more if the court doesn't have jurisdiction over a particular partner. If that partner shows up in court in that state, though, they are legally giving consent to jurisdiction.
In some cases, a partner may head out of state with the intent to file for divorce. If you suspect this is the case, you can go ahead and file for divorce in your own state and potentially save yourself a lot of time and money that would be spent driving back and forth. 
Differences in "No Fault" and "Uncontested"
Some people confuse a "no fault" divorce with an "uncontested" divorce. In reality, these are very different concepts.
As noted, "no fault" simply refers to a divorce for reasons other than those in a fault divorce. But "uncontested" means that one partner is fully agreeing to the divorce terms of the other.
Many divorces are contested. This is because both people do not agree on things like alimony amounts, child custody, and property division.
Thus, even someone in a no fault divorce would benefit from hiring no fault divorce lawyers. Such lawyers can help ensure that you get what you are seeking from the divorce.
We cannot underscore how important legal representation really is. Factors such as alimony amounts may literally affect the rest of your life. Any money you spend upfront on lawyers may easily pay for itself over time and ultimately save you money.
No Fault Grounds for Divorce: All Over But the Crying
Now you know more about no fault grounds for divorce. But do you know who can help you build your business back up and get your life back on track?
We specialize in helping entrepreneurs and businesses to take their marketing to the next level. To see how we can help you build the business of your dreams, sign up for our inbound marketing tips today!