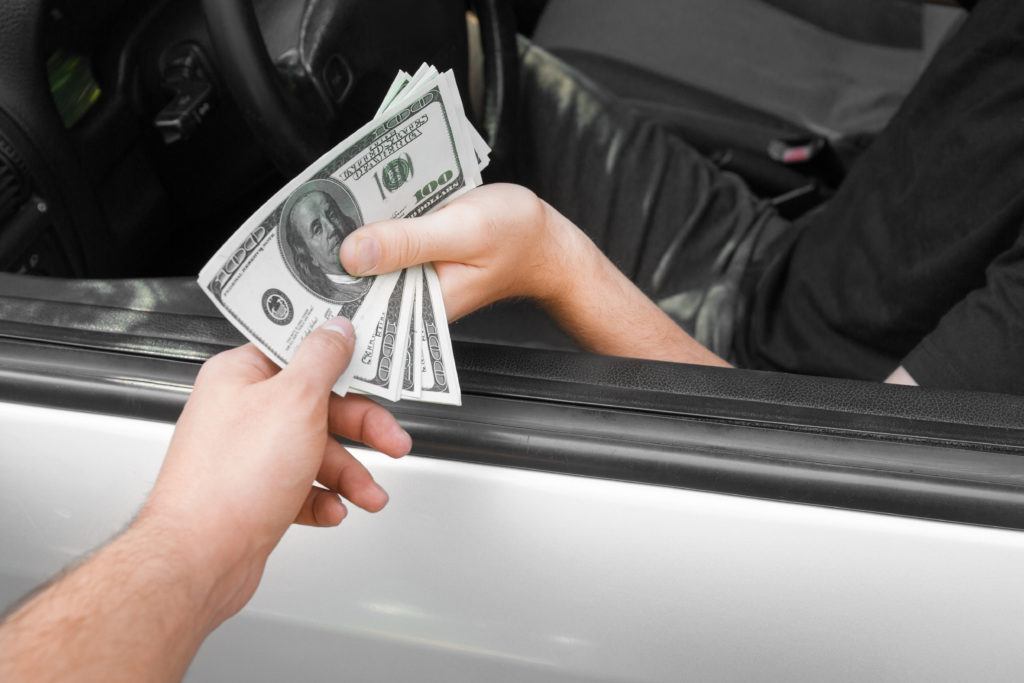 We Buy Junk Cars: 9 Tips on How to Junk a Car
Originally posted on https://www.cashcarsbuyer.com/how-to-junk-a-car/
It had its glory days once, but that dilapidated cruiser has sat in your garage for years, taking up room and collecting dust.
You're ready to get it off your hands, but who would want it?
Turns out, more people than you'd think. Even if it doesn't run anymore, that clunker still has valuable parts and materials in it that you can trade-in for cold, hard cash.
Pros in the know call this process "junking." In other words, you'll sell your car to a junkyard, where mechanics can then strip it of anything worthwhile.
Meanwhile, you get your personal space back, as well as an extra jingle in your pocket. Before you call a towing company and get this process started on your own, do you know how to junk a carthe right way?
Today, we're sharing nine tips on how to navigate this journey with ease. Follow our advice and you'll drive away satisfied. Ready to learn more? Let's get started!
1. Remove Your Personal Belongings
A recent survey of 1,000 drivers found that one-third of themclean out the inside of their vehicles only one time per year. Even more disheartening? Twelve percent never clean it out!
Are you guilty of following this timeline? If that's the attitude you take about your everyday car, what about that spare one you've got sitting around in the backyard? When's the last time you cleaned out the glove box, scrubbed the floorboards or vacuumed the seat cushions?
There's no telling what you'll find when you go to tidy it up!
When you're considering a car disposal service, you don't have to wax or detail your vehicle before you bring it in. Mechanics have seen it all and can work around most general debris. However, you will want to remove all your personal belongings such as insurance cards or jewelry.
Make sure to give the trunk a good investigation, as well as any other compartments! Also, look under seats and inside any pockets, leaning the seats backward or forward to get a thorough look.
2. Take Out Valuable Parts
The main goal of junking your car is to make money from it! That said, before you hand it over to a junkyard where it will become scrap metal, take the time to remove any valuable parts.
Some auto components will earn you more money if you sell them separately. These include:
Alternators
Entertainment/Radio Systems
Starter Motors
Batteries
Wheels
Of course, if you partner with junk car buyers, they'll take care of this step for you. You don't have to worry about losing money when these components fall prey to the crushing blows of a car crusher.
The only thing you need to do is give them a call and have them come tow your vehicle to their location! If you partner with a solid team like ours, you'll discover that towing is free of charge.
3. Get Paperwork Squared Away
In some cases, you can junk your car without showing documents proving you as the legal owner. Yet, you might not get as great of a deal on your clunker if you go this route.
It's always easier when you have the titles and other paperwork in hand. This way, you can transfer the ownership to the junk car buyer you're working with, relinquishing all your associated duties and responsibilities. Then, if something unexpected happens, such as a vehicular theft, you won't have to deal with the investigation. Not sure where you last placed your title? That's OK!
You can request a copy at your local Department of Motor Vehicles (DMV). For an interactive map of all the DMV locations in the country, visit this website. While you're at the DMV, ask about your state's requirements concerning titles of junked cars.
Some won't require you to show a title or any other form of ownership if the car if over a certain age. Vermont is one state that follows this model, not titling cars that are more than 15 years old.
4. Take Off the License Plates
Yes, your car might get crushed as soon as it enters the junkyard. So, why do you need to bother with removing the license plates? The answer is simple: Tags and titles go hand-in-hand.
When you visit your local DMV to request a title cancellation, they may ask you to bring in the license plates, as well. Call beforehand to verify on the specifics. Most will also require that you remove the license when you perform the official transfer of ownership.
Got some antique license plates lying around that you can't use anymore? They aren't doing any good sitting in that box by the corner. Check out these 13 license plate upcycling ideas to turn your junk into a unique work of art.
5. Cancel Your Automobile Insurance Policy
In all the excitement and rush of learning how to get rid of an old car that doesn't run, you may forget to make one important phone call to your insurance agent.
It's important that you fill this expert in on what's going on. Share any updates in your policy that have occurred since you last checked in and explain that you'll no longer need coverage on that specific vehicle. You don't want to get stuck paying recurring policy payments on your jalopy before the policy expires.
At the same time, you might have already pre-paid for a set number of months on your current policy. If this is the case and you've already paid for the year, you'll receive a refund in the mail that's equal to the difference. That's even more unexpected cash you'll earn!
Even if your policy is about to expire and you plan to junk your carright as it does, go ahead and still call your agent. This is a strategic business move that could earn you valuable deals and promotions down the road.
6. Do Your Research
You don't have to jump at the first offer you see.
It's important to weigh all your options on the same even playing field. Remember that even if your car is in sub-par condition, you could receive multiple offers on it in a wide range of price points.
Shop around and find the buyer who will give you the greatest deal. Keep in mind that if you're trying to sell your clunker back the dealership or to a brokerage firm, this is where you'll find the lowest offers.
The two most important questions to keep in mind at this stage include:
How much damage has occurred to this car?
What's the rough estimate of this car's value?
The latter is for you to know. Once you know what your car is worth, you can clearly distinguish a lowball offer from a great one.
Before partnering with a buyer, ask about towing capacity. You want a team that can tow your car from its current location without putting that responsibility on your shoulders.
Ask if they offer free towing and if the answer is "no", then ask how them much you could stand to make if you handled the towing process yourself. While it's always easy and convenient to let someone else take the reins, this is a step that may work in your favor as long as the math adds up.
7. Check All Licenses
In several states, junk car dealers must have a proper license in place before they can conduct business. While checking for this accreditation may take extra time, it's worth it.
Require an active license from any car buyers you interact with. In some cases, this is a matter of hopping online. Check to see if your state offers e-services that let you verify the number and active status with a few clicks!
It's important to find a reputable and reliable dealer to ensure you're protected during this process and shielded from potential liabilities you could incur if anything turns sour with the deal.
For instance, say that you team up with a shady dealer who pays you only half of what you're due and then promises to settle the other half later on. With only this data to go by, you'll be hard-pressed to get any kind of legal expert on your side.
Yet, when you give the control over to the licensed dealer, you're in more capable hands. The car dealer can handle all records and pertinent paperwork with professionalism and ease.
If you choose to partner with a shady dealer even after finding out how they conduct business, you could face fines and even imprisonment for doing so.
8. Ask About Non-Metal Parts
There are plenty of parts and components in your car that isn't metallic. Think about your built-in sun visors, seat cushions or cup holders, for instance.
Some junkyards prefer that you bring in your vehicle completely stripped down to the pure metal. Others don't care if you leave those parts intact.
Ask around about dealers who operate in and around your locale. Do they prefer metal shells only, or are they fine if you don't remove every excess accessory?
If it's metal they love, go ahead and take out everything that isn't attached to your vehicle's shell. This way, you can catch the eye of more buyers in this category.
While performing this step, remember that there are some non-metal components, including gas, that require extra care and caution when you remove them. Tossing everything into one giant trash bag might seem efficient, but it could also be dangerous.
Your best bet is to hire a mechanic to take care of this effort for you. While you'll pay for this service, you can rest assured that it was completed in the right way.
9. Understand the Weight Scale
How do the junk car buyers know what to pay for your vehicle? They use a weight scale to measure it, often paying a set amount by the ton.
This means that if a dealer offers $200 per ton for a 2,000-pound (one ton) vehicle, you'll earn around $200. The irony in this situation? That rock-heavy, broken-down SUV is worth more at the junkyard than the shiny new hybrid model in your driveway.
While the calculation process should be as straightforward as possible, it may surprise you to find that not all weight scales are equal. In fact, different dealers may use different ones! During your buyer research, take a look at what the scale looks like.
If it's faulty or otherwise tampered with, look elsewhere for a partner. These can give an inaccurate reading of your car's weight, which can affect how much you earn. To make sure you're getting the best, fairest deal, make sure to partner only with a reputable and experienced dealer that uses a certified weight scale.
How to Junk a Car and Earn Quick Cash
When you're dealing with a run-down vehicle that isn't worth the space it's taking up, it's time to take action. You now know how to junk a car, but you're busy! Plus, you don't have the time or money to devote hours to costly towing.
You need a junk car buyer that can handle the entire process for you, starting at pickup.
That's where we come in.
We buy old cars, trucks, and SUVs and we'd love to take a look at yours. From vehicles worth $200 to those that bring in more than $20,000, we've seen it all, in every condition, and we pay a fair price.
We'll beat your trade-in price and offer you cash on the spot, along with free and fast towing services. Give us a call today to begin. What will you do with the cash you earn from your clunker?
You have owned it for many, many years. It is so familiar you've given it a name. It's been loyal to you to its last dying breath. But now time has run out. Your car can no longer be relied on. You have to junk it.
So, you lament and wonder how to get rid of a junk car.
You know that the process will be worst than a root canal. You want to get it done as quickly as possible. You are probably pondering the question, "How to get the most money for a junk car."
If you intend to get the most money you can for your junk car, then the process of how to get rid of a junk car can't be performed in a rush. You need to take your time, make a plan, and then execute that plan slowly and responsibly. If you rush it, you may make bad decisions that could land you in jail, leave you with a whole lot less money in your bank account than you ever suspected, or scratching your head and wondering how in heck could I have been so thoroughly conned.
Make A Plan
 If your car is in such a condition that even you realize that it needs to be junked, then forget about using it as a trade-in when buying a new or new used car from a dealership, just plain selling it outright to a dealership, or selling it to a private car buyerthrough an ad in your local newspaper or other sources like Craigslist or AutoTrader.
Once you realize this, then you can sit down, gather yourself and create a checklist to follow through the process to make the experience as tolerable as possible with no unsuspecting pitfalls.
Here is a possible checklist to consider following.
Gather applicable information about your car.
Research the process of how to scrap your car.
Be truthful to yourself as to a realistic price for your car.
Identify businesses where you can scrap your car near you.
Be cautious of scams.
Make sure you have the title to the car.
Remove valuable components of your car that you can sell yourself.
Remove personal materials from your car.
Cancel the auto insurance policy that covers your car.
Remove the license plates from the car.
Gather Applicable Information About Your Car
 You will need to be prepared to provide information about your car to the business you will be selling it to. This would include:
The car's title
The year, make, and model of the car
The Vehicle Identification Number (VIN)
The condition of the exterior and interior as well as the mechanics of the car
The current odometer reading
Photos of the car's exterior, interior and engine compartment
How much is the car worth
Check such sources as Edmunds or Kelley Blue Book to get a rough idea of how much your car is worth. These sources have data concerning trade-in values. Be honest and research the value of your year, make and model in its worst condition.
If you don't have the car's title, visit the website of your state's Department of Motor Vehicles and follow directions on obtaining a duplicate title.
Research The Process Of How To Scrap Your Car
 It might be a good idea to research the Internet on information on how to scrap your car. Such information is essential because states may have laws concerning who you can sell a junk car to, how you must store the junk car while arranging to sell it, and more. Answer these questions:
It the car drivable?
Are any parts severely damaged?
Are there parts in good condition and can be salvaged?
Be truthful and answer if any parts of the car were damaged due to an accident and if the engine and/or the transmission are too damaged to be repaired.
Parts that may be salvageable and thus saleable could include wheels and tires, alternator, body parts, glass, seats, and more.
A Realistic Price For Your Junk Car
 When considering how to get the most money for a junk car, there are certain realities.
First, the money you get will be based on the amount of metal there is in your car. A typical car is made of 2400-pounds of steel and 500-pounds of aluminum.
The metals are recycled and used again to manufacture new automobile parts and other products. There are established markets that set the price for steel, iron, aluminum, and copper used in the manufacturing of car parts and other products. Even exotic metals including platinum and palladium found in the catalytic converters of cars are valuable for reuse.
Second, your junk car is made of other materials that may also have value. Cars in horrible condition can still host workable parts that can be removed, refurbished, and resold. Auto recycling businesses value these materials. In addition, the worth of these parts may be enhanced due to the popularity of the car.
Auto recyclers cultivate markets through which they can sell these parts either directly to retailers nearby or online to a national clientele.
So, there are options on how to get the most money for a junk car.
Identify Businesses Where You Can Scrap Your Car Near You
 Junkyards and auto recyclers are the type of businesses that are most likely to buy your junk car for cash. Search online using the keywords "sell my junk car," "sell my junk car near me," and/or "how to sell a junk car." Make a list of junkyards and auto recyclers that are identified as a result of the search.
Use other online sites including Yelp that provide customer ratings of the businesses on your list. This will help you select the businesses you will want to follow up with.
Once your list has been cut down, contact the ones that still remain. You can call or email them. Provide them with information about your car that you've gathered. Email photos of your junk car to them so that they can actually see what you are offering. You should also ask for quotes.
Once you have collected a good list of possible buyers including how much they will pay for your car, take time to carefully weigh the offers. The quotes you get may or may not include towing costs. Make sure you understand what the quote includes. Make sure you understand whether you or the yard is paying for the tow.
There are other things to consider that could affect what business you ultimately decide to sell your car to.
You need to find out if the state in which you live require a junkyard, auto recycler or other business that buys junk cars to be licensed to do so. You can get into trouble if your state does require a license and yet you sell your car to a business that doesn't have one. In fact, you may have to pay a fine or even spend time in jail.
If your state requires a license, check its database of licensed junkyards and auto recyclers to ensure that the business you've selected has a valid license. Also ask to see the license when you visit the yard.
You also need to verify that the scale that the yard uses to weigh your car or the metals extracted from the car is certified. If the scale is not certified, there may not be an accurate weighing and that could result in you being paid less than the true value of the car.
Ask the manager of the yard to show you a current certification that verifies that the scale is accurate.
Be Cautious Of Scams
 Most companies that buy junk cars are reputable. However, as in any business, there are some that can't be trusted and may try to con you.
Here are possible scams to watch out for.
Towing is not included when the yard manager says it is.
Bait and switch tricks
Delayed payment.
Yard manager asserts that your car has no value.
Their math isn't correct
They say it isn't necessary to transfer the title.
The yard is not licensed to buy your car.
The yard offers awards and deductions of dubious worth.
Remove Valuable Components That You Can Sell Yourself
 You may have components in your junk car that have individual value and that you can sell yourself. They may include:
Quality Tires
Alloy Wheels
A New Battery
Electronic components including sound system products and GPS Navigation System
Salvage these things and anything else you think is of value and substitute things that are necessary for getting the car to the yard. For example, replace quality tires with bald used ones, and replace alloy wheels with cheap, used rims.
You don't have to focus on just metal items when identifying and removing valuable components. They can also include other items that a junkyard does not want. They include:
Seats
Dashboard
Carpeting
Headliner
Door Panels
Glass
Sound Insulation
Hoses
Bumper Covers
Headlights and Taillights
Exterior Plastic Trim
Fluids including oil, transmission, washer, brake, and coolant.
Once the items have been removed from your junk car, store them in a secure location and determine a fair price for the items. When you're ready, you can sell them through eBay, Craigslist, or other sources.
Cancel The Auto Insurance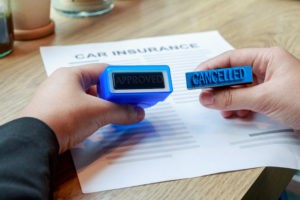 Once you have selected whom you will be selling your junk car to and you know the exact date that the transaction is to take place, call your auto insurance provider and cancel the coverage effective on the date the car will be sold.
Be aware that the auto insurance provider should refund money you paid for coverage beyond the termination date.
Remove The License Plates From The Junk Car
 It's imperative that you remove the license plates from the car. Many states' Department Of Motor Vehicles require you to return the plates to them before the registration of the car can be canceled. In many states, the license plates belong to the previous owner of the sold car. He or she can then use them on another car.
Again, it is imperative to take the license plates. If you don't, the plates can be used on a car that is involved in a crime. The plates would identify you as the owner of the car used and you could be subject to arrest.
Sell Your Junk Car For Cash
We want to buy your car. And you may get more cash for it than you think. And, the best thing of all is that there are no hassles to contend with. Simply start the process by visiting CashcarBuyers.com.
On our landing page you will find a form that asks for information about your car. Just provide us with:
The year your car was manufactured.
The make
The model
The odometer mileage
Your full name
Phone number
Emil address
The city and state where you live.
Then just click.
We buy any car manufactured between 2000 and 2018. Wondering about "junk car buyers near me?" Cash Cars Buyer has sites throughout the United States. So, yes we are near you.
If you are looking for cash for junk cars in New Jersey, then we are here for you. Our friendly representatives will go the extra mile to assure that you have a pleasant experience selling your junk car. The whole process is simple, convenient, and you aren't obligated to accept our cash offer. So you have nothing to lose for checking. No strings attached. We will buy junk cars for cash near you.
When we say that your experience selling your junk car to Cash Cars Buyer is hassle free, we mean it. We provide all the documents necessary to complete a cash for cars sale in New Jersey. And we don't need your title to do it. If you've lost or misplaced your title, there is no need to get a duplicate one from the New Jersey DMV.
We pick up your car for free and pay you cash for your car. You don't have to pay to run an ad in local New Jersey newspapers, in Craigslist, or in AutoTrader. No preparing your car for sale, no detailing to do, no repairs to make, no settling for lowball deals.
All the hassles can be avoided. And the transaction can be done quickly, as quickly as 24-hours after you visit our website to get your offer.
The vehicle's condition doesn't matter.
You know you can trust us because we have built a tradition within our industry. We have more than a decade of experience and we have bought cars from literally hundreds of satisfied customers.
We're bonded, licensed, and insured as a dealership. But since we are not a traditional dealership we can make deals for your junk car that no dealer will be able to offer.
Who buys junk cars? We do and we do it as easy as 1, 2, 3.
In less than a minute we can give you a free estimate.
After you accept the offer, we will work with you to schedule a date for your junk car removal. Our representative will perform a quick inspection at your home.
We pay you cash for your junk car. No hidden fees. You get real cash in your hands the same day.
If you are looking for an honest and fair selling process for your junk car, then your best alternative is Cash Cars Buyer. We want to buy your car as much as you want to sell it. We urge you to visit the Cash Cars Buyer website to get started today.
If you are looking to get into a new vehicle, check our websitewith network of buy here pay here car dealerships.