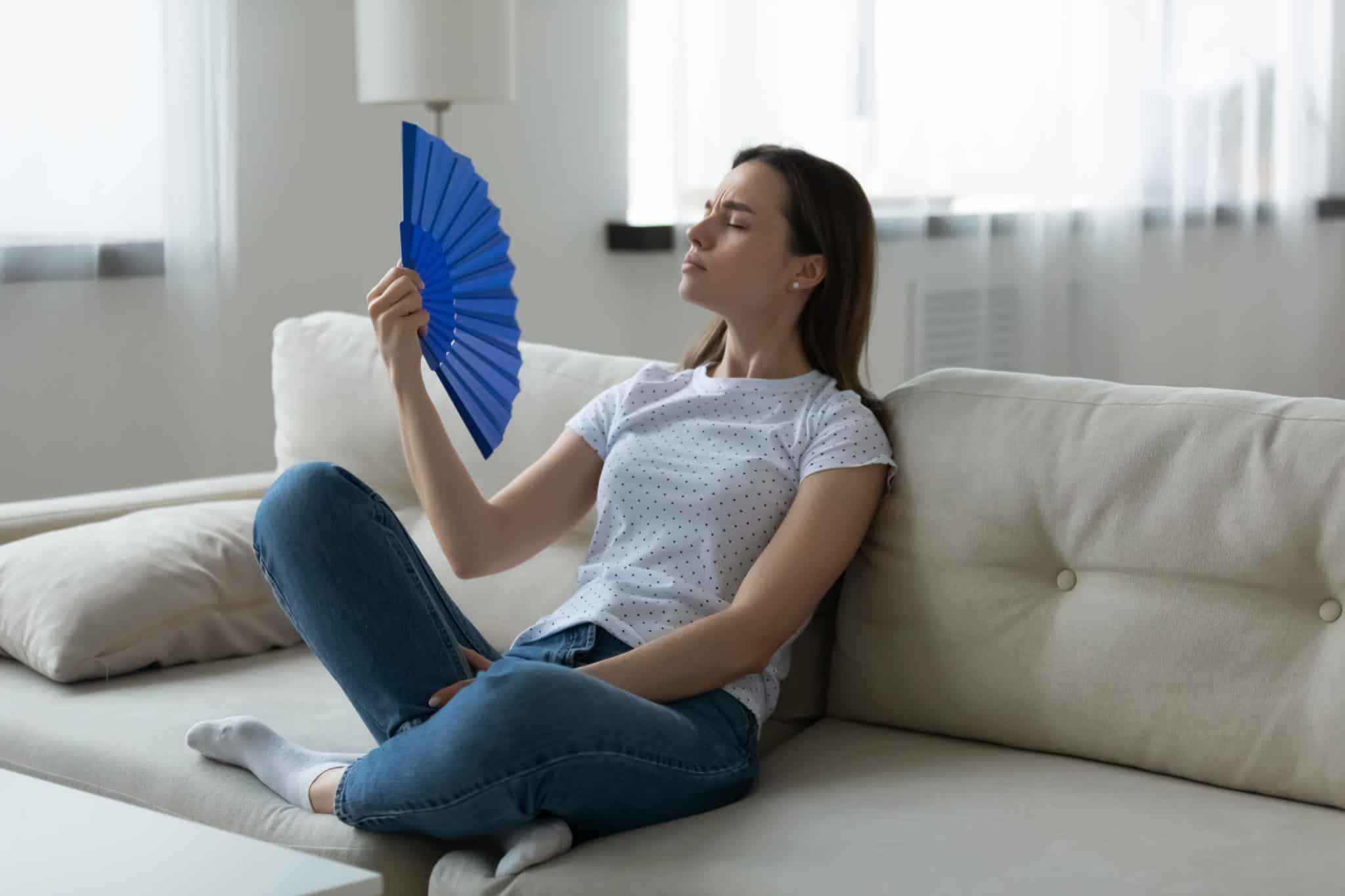 Warning Signs Your Air Conditioner Needs Servicing
Photo from depositphotos
Originally Posted On: Warning Signs Your Air Conditioner Needs Servicing (haleymechanical.com)
Do you live in a home with an air conditioner, but you're not sure how to tell when it's breaking down? Is there something wrong with your air conditioner, but you're not sure if it needs a professional?
Air conditioner maintenance is an essential part of keeping your machine running without fail.
Many homeowners rely on their air conditioners to keep them safe and comfortable during those searing hot summer months. Without a working AC, you're putting your family and yourself at risk for things like heat stroke and heat exhaustion.
To stop this from happening, check out the warning signs below that indicate when you need AC maintenance!
Blows Hot Air
If you notice that your AC is blowing out hot air instead of cold, then it's time to think about an air conditioner maintenance service. This makes your machine work harder since it's increasing your home's temperature but thinks it still needs to cool everything down. It'll get caught in a constant loop trying to do its job.
This excessive hot air also damages the inner workings of the machine, which results in more significant repairs in the future.
Sometimes it's as easy as changing the filter or refilling the refrigerant. Other times, it requires an experienced hand to find the underlying problem.
Leaks Water
Leaks are never a good sign, and an air conditioner is no exception to this rule and should be at the top of your air conditioner maintenance checklist.
Leaking indicates that there's a clog in the drain line or condensation pipes and could cause further damage. If the leaking is bad enough, it could even cause water damage to other parts of your home. Left unattended, this water damage might turn into a mold problem that puts your family in a health-risk situation.
Trying to take your machine apart and fix it by yourself is never a good idea. Instead, call your local professionals to ensure that nothing is damaged further!
Blocked Air Flow
Do you have your air conditioner turned on all the time but never notice a dip in temperature? Are there a few rooms that get cooled down but not others?
This indicates that something is blocking the cool air from getting into the home.
Over time, dust and debris build up in your vents, making it more difficult for the air conditioner to push out the cold air it's producing. This is why some rooms might cool down more than others. Make sure to note down which rooms still get the cool air so that you can tell your local service company where to look within the vents.
Another cause behind poor airflow is the compressor. It might be breaking down and will need a professional to look at it for repairs.
Continuous Cycling
An AC that constantly churns and cycles is never a good sign for any homeowner. It means that the machine is working overtime without doing much of anything.
Short-cycling is often a warning that there's a problem with the thermostat, but it could be more serious such as air leaks letting the cold air escape the system.
Either way, these are issues that a professional AC maintenance company can fix for you right away.
Foul Odor
Is there a weird smell in the air? Have you looked throughout your home but still can't find the culprit behind the odor? The chances are good that it's coming from your air conditioner.
As soon as you notice this problem, it's essential to turn off the air conditioner right away and call for maintenance. Sometimes trapped moisture sits in a machine and starts to mold, which is a health hazard to you and your family.
It could also be due to a dirty filter blowing out contaminated air that smells like old wet socks. It's an unpleasant way to enjoy an air conditioner!
Call for maintenance and let the professionals figure out the problem to get your AC smelling new again.
Strange Noises
It's not uncommon for an AC to make a few noises, mainly when it cycles, but it should be silent for the most part. Besides the sound of blowing air, you shouldn't even notice it running most of the time.
If there's a loud bang or screeching sound, there's something wrong with the machine, and it needs maintenance as soon as possible.
Banging indicates that there might be a loose part inside the AC and is moving around, causing damage to other parts of the system. Screeching occurs when there's a moving part that's stuck or obstructed and grinds against the obstruction.
Both situations are never good for homeowners and will require professional help to fix. If ignored, those noises will create more significant problems in the future that'll end up costing you even more money. Make sure to call for AC maintenance to get your machine working again!
Higher Energy Costs
Most air conditioner maintenance warning signs are easy to spot if you know what to look for in your home. Sometimes, however, problems occur that don't have an easy way to notice.
This is when your bills come in handy. If there's a massive spike in your energy bill, that indicates that there's something wrong with your air conditioner system.
The cost of running a broken machine over a long time is more than the air conditioner maintenance cost. It's essential to call for service as soon as you notice the increase in your bills.
Stay Comfortable All Year Long With Regular Air Conditioner Maintenance
With thousands of homes using ACs in America, everyone should know the air conditioner maintenance warning signs. It keeps people safe and also helps to cut down on overall costs.
Make sure to share this list with your friends and family so that they can keep their AC in working order all year long as well!
Do you need central air conditioner maintenance right now? Contact us right away, and we'll help you through the process!