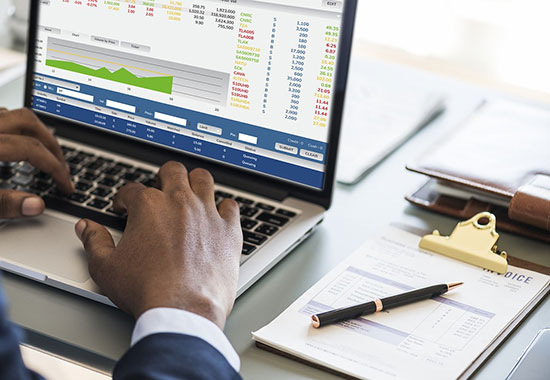 Using Business Loans Responsibly In The UK
Originally posted on http://manufacturingbusiness.org/using-business-loans-responsibly-in-the-uk
Short-term loans are infamous for being traps, but they don't have to be. If you understand what you are getting into and know how you can benefit from the loan, you will be putting yourself in a much better position to bolster your business and free up cash flow. Short-term business finance is an industry designed to keep you under its boot, but if you repay the loan and interest on time, within one to two years, you will be able to take away something positive from your experience. Use business loans responsibly and you will be able to cover unexpected expenses and expand your business.
Short-Term Business Loans
Short-term loans are typically more flexible and easier to obtain because the complications of conventional loans stripped away, but this makes it motivating for businesses to take out a loan before they know what they are getting themselves into.
These finance options can be used for many different reasons such as purchasing new equipment, purchasing stocks, renovating your office or work space, expanding the business, replenishing inventory, and as a necessary way to increase cash flow. However, there are many types of these loans and each lender has their own policies. It is best to hone in on something specific and find the loan that works best for you.
Types Of Loans
According to the site MoneyPug, which is commonly used to find payday loans, these kinds of short-term business loans can last anywhere from three months to two years, and they will allow you to take out £1,000 and £1 million depending on your business's financial health, the lender you are borrowing from, and the reason you will be spending it on. Interest typically ranges from five to 10 percent.
Choosing the right loan should depend upon the amount you want to borrow. If you take out less, you will be able to pay it back quicker with less interest. You can always extend if you want to. It is important to always understand where you are with interest rates—what you can afford and when you will be able pay it. The length of the loan also matters, you should be comfortable enough to pay it back on time. There may be application fees and they may affect your credit score.
The most common short loans are term loans, which are a lot like regular personal loans. You will agree with the lender to the terms and pay a fixed rate. You can also get financing for invoices, meaning that the bank or other lender will pay off your invoices, or a percentage of them, for a service fee. Asset financing is to gain funds for materials, equipment, and renovations. You can use them to buy computers, office equipment, machinery, and vehicles. Finally, business lines of credit provide the access to a fixed balance and allows you to pay for unexpected expenses and open up cash flow.
How Can My Business Benefit?
There are a variety of ways you can benefit from short-term loans if you know what you are doing. First, it is great for covering gaps in cash flow. When you need to keep money coming and the business running, it can be tough if revenue stops. These loans help you get cash fast, with many provider offering funds in as little as one day. Short-term loans are designed for emergencies, when you need the funds the most. You will be able to cover unexpected expenses. They don't even require good credit, so if you are in a bind you can still get the funds you need. Minimal paperwork makes the whole process easy.
Small businesses can get loans with short-term options, but it is best to save the option for when you have no other options. When you need funds and there is no other way, do your research and find out how you can get out of the loan benefiting from it. Show due diligence and you will able to avoid the pitfall many fall into when it comes to short-term loans. Be smart and cautious, you can make it work for you.