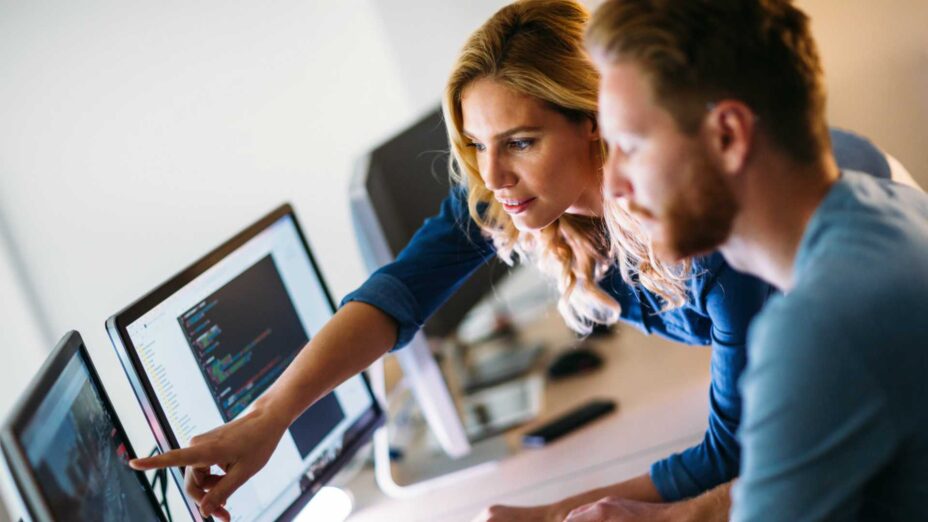 Upskilling Your Organization for the 4th Industrial Revolution
The workforce has undergone three revolutions over the past few centuries. The first revolution was powered by water and steam power, the second was powered by electricity, and the third was the result of electronics and information technology (IT).
Now, we are in the Fourth Industrial Revolution, which the World Economic Forum describes as "a fusion of technologies that is blurring the lines between the physical, digital, and biological spheres."
The Fourth Industrial Revolution impacts every aspect of business, from the products we make to the jobs we have to the skills we need. Automation has nurtured a fear that robots are coming for our jobs, but in reality, the Fourth Industrial Revolution is creating and enhancing perhaps more jobs than it is eliminating. In fact, in 2018, global unemployment was the lowest it's been in almost 40 years.
The Problem
As Stephane Kasriel, CEO of UpWork, wrote this year for the World Economic Forum, "There won't be a shortage of jobs but — if we don't take the right steps — a shortage of skilled talent to fill those jobs."
What does your organization need to do to prevent that skills shortage? Hiring is certainly important, but it's expensive and can't cover every skill you need. A combination of hiring and training is a more realistic way for companies to ensure they have the talent they need to succeed in 2020 and beyond.
The Technologies
To know which skills your organization needs and then develop them, you must first know which technologies will impact it. By 2022, the World Economic Forum predicts, there will be widespread adoption by North American companies of technologies such as big data analytics, internet of things (IoT), machine learning, cloud computing and encryption, among others.
Big Data Analytics
"Big data" is a term used to describe quantities of data so large that it is either impossible or impractical for human employees to manage or analyze them. Instead, they require the use of software programs. The World Economic Forum predicts that by 2022, organizations will use machines for 62% of their "information and data processing and information search and transmission tasks."
To know which skills your organization needs and then develop them, you must first know which technologies will impact it.
Internet of Things
"The internet of things" refers to devices or objects that can connect to the internet to send and receive data automatically. Popular IoT devices include digital assistants and wearable devices like fitness trackers. As these "smart" technologies enter the workplace, organizations across industries will require talent with the skills to understand and use them appropriately.
Machine Learning
Machine learning is a type of artificial intelligence (AI) that automates the processing of data. It is part of an increasing number of technologies, including fraud detection and personalized e-commerce, that many companies use in a variety of products as well as their business operations.
Cloud Computing
Cloud computing is the on-demand delivery of IT resources over the internet using a pay-as-you-go model. Companies like Amazon, Microsoft and Google provide cloud services, and organizations must have an understanding of cloud technology for the purchase and use of cloud computing products and services and to develop and deliver any such products and services they offer themselves.
Encryption
As the looming threat of cybercrime grows stronger (and more expensive), cybersecurity expertise becomes more important. One critical security process companies should consider is encryption, which creates a sort of code for data so that it can only be interpreted by a computer or person with the encryption code. Any company that has data it wants to keep secure — which, today, is almost every company — needs to have employees who can encrypt it.
The Training
Upskilling can take many forms. To help your employees develop the technical skills they need to be able to take your organization successfully into the Fourth Industrial Revolution, it's important to determine the best IT training methods, including virtual training, in-person team training and certification.
Learners benefit from having competitive skills and an industry-recognized accomplishment they can use to advance their careers.
Virtual Training
It can be expensive to send just one learner to off-site training, let alone an entire team or department. Cost alone is one major reason virtual training is a good option for upskilling your technical employees. With modern learning technologies, instructor-led training can be just as effective in a virtual classroom as in a traditional brick-and-mortar classroom. With webcams, whiteboards and other interactive tools, learners will feel like they're in the same room as the instructor.
Additionally, in a workforce that's seeing more and more remote employees and dispersed teams, it's not always possible to gather an entire team in one room for training. If you still want to provide the benefits of team training (more on that next), a virtual classroom can provide those benefits without requiring everyone to be in the same location. As a bonus, a virtual classroom is also more eco-friendly than driving or flying everyone out to headquarters.
In-person Team Training
Sometimes, though, you may find that you do need the face-to-face interaction of an in-person training. In these cases, enrolling your entire team in private group training provides a great number of benefits. For one, you can be sure that both the content and the instruction will be tailored to your organization and industry and to the individual team and its needs. In addition, many training companies will come to you, meaning you don't have to pay for travel and lodging for an entire team.
This approach minimizes time away from work, making it more cost-effective for your organization and more convenient for your learners. Many training providers also offer hybrid learning options, so you can have in-person training for your local team members and online instruction for employees who work out of town.
Certification
Certifications are a popular form of education, especially in the tech industry, which has so many products and niche skills to learn. When your organization pays for IT staff to earn certifications from accredited providers, you can be sure that they have what it takes to use a particular software, perform a particular task or succeed in a particular job, giving your organization the advantage of highly skilled workers. In turn, the learners benefit from having competitive skills and an industry-recognized accomplishment they can use to advance their careers. Many providers even offer digital badges for certifications or other training programs, so employees can show off their successes on internal or external social media sites.
The world isn't going to slow down anytime soon. Change is rapid, technology growth is exponential and the talent your company needs in order to remain competitive can come at a high price. Grow it yourself by upskilling your employees in the critical technical capabilities that will give your business an edge. Whether it's through virtual training, team training or certifications, upskilling your organization is the key to making it through the Fourth Industrial Revolution successfully.
Upskilling your organization is the key to making it through the Fourth Industrial Revolution successfully.