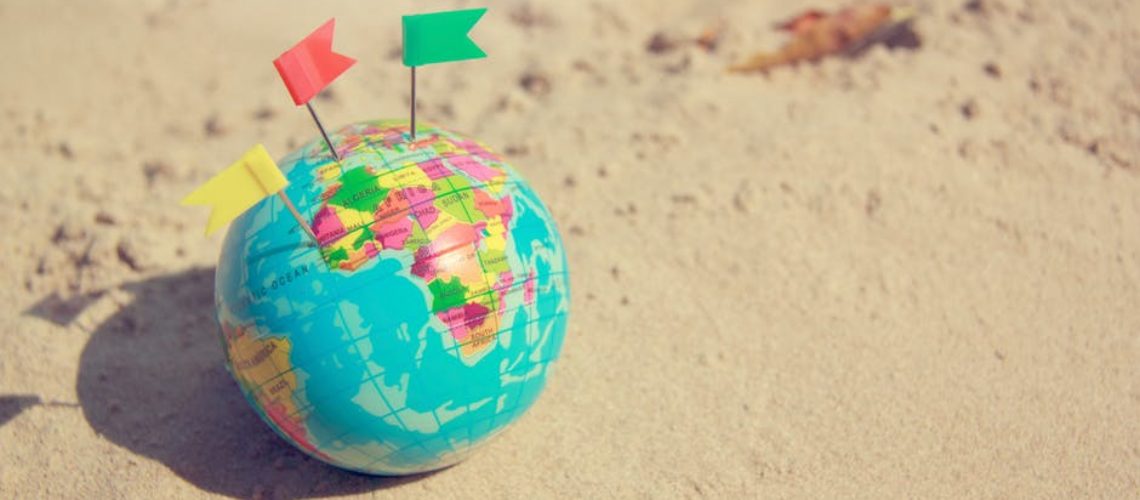 Stay Ahead of the Curve: An In-Depth Look at the Future of Local SEO
Originally posted on https://ghax.io/local-seo-future/
You're driving around a new area of town, killing time before a meeting with a potential investor.
Oh yeah, you remember, tomorrow is Spot's birthday. I wonder if there's a good pet shop around here?
You do a search on your smartphone for local pet shops. At the top of the search engine results page is a box with three local pet businesses. All the pertinent details are right there – name, address, phone number, directions.  Below this box are links to websites.
This gets you thinking about how your customers find you. Would your business appear in the Google three-pack box at the top of the search engine results page? Would your website link be right under the box?
If not, you must review your local SEO strategy. You're constantly hustling to make customers happy and make a profit. You probably don't have much time to be a local SEOexpert too! To stay ahead of the curve and your competitors, read on.
Good to Know
Before we dive into the main attraction, local SEO, it's helpful to acknowledge that Google has over 90% of the search engine market share worldwide. The average person searches Google 3 to 4 times each day.
As such, this post views local SEO largely through a Google lens.
What Is SEO?
Search engine optimization is the discipline of boosting the quantity and quality of visitors to your website through organic search results.  Now, that definition begs the question, what are organic search results?
Organic Search Results
Organic search results are the ones nobody pays for. The results that are presented are based on the search engine looking for relevant and trusted content in response to the search terms that you enter. The links in organic search results lead to a business's website.
Local SEO
Local SEO is the practice of increasing your chances that you will appear in the local three-pack box and that your website link will appear at the top of the results. At a minimum, the name, address and phone number of the businesses will appear.
The results of a search that includes both the product you offer and the location are what local SEO is all about. The search engine wants to drive traffic to the highest quality business in the most convenient location.
What's the Difference?
The results for your search pet gifts+anytown will return a local three-pack box at the top of the search engine results page.
A search for pet gifts will present links to all types of websites – businesses, blogs, charities – that may or may not have a physical location. There is no local aspect to this type of search.
When a searcher types in your service or product in your town, you want your business to appear in both the local three-pack box as well as the organic search results.
What Is the Future of Local SEO?
The more things change, the more they stay the same. Search engine algorithms are constantly being updated to deliver the highest quality and most relevant information. Your local SEO strategy must adapt to these updates or risk losing customers.
First, let's take a look at the existing local SEO factors will continue to play a role in future local SEO.
Google My Business (GMB)
Are you one of those business owners who has not claimed your GMB listing? Or BingPlaces? Or AppleMaps? Only 56% of retailers have listed their businesses in GMB.
To win a place in the local three-pack box, you must be listed in GMB. Google presents results that its algorithms believe have a polished, high quality, and credible web presence.
If you've already claimed your GMB, make sure that it's accurate and updated regularly for changing hours of operation or new locations.
Citations
Citations are online mentions of your business. The more your business is mentioned online, the higher it will rank in local search. Citations help search engines attribute value to your business. How do you boost your citations?
Make sure your business is listed in all available local and national directories from the Yellow Pages to your local chamber of commerce to the better business bureau.
It's critical that all your business details are consistent across the web. You NAP (name, address, phone numbers) have to be listed the same way. For example, you can't list your cell phone number in one directory and your office landline in another directory.
Citations also include online mentions of your business from customers or community members. When your customers mention your brand in comments on a blog or in reviews, this impacts how you show up in search results.
Make sure citations about your business are accurate and positive. Seventy-four percent of consumers trust local businesses more if they have positive citations.
Website
Landing in the local 3 three-pack box is absolutely critical to a successful local SEO strategy. Having a high-quality website is critical to ranking high on the organic search results page.
This includes a homepage that includes details consistent with your local directory citations. Same name, address and phone numbers, etc. It's helpful to embed Google Maps on your homepage. Displaying local testimonials and reviews is also a good booster.
Regularly updating your website with high-quality and relevant content will only become more and more important.
Search engines, in their effort to maximize the user experience, want to deliver not just any local information, but the BEST local information.  Search results will be increasingly influenced by a shoppers proximity to a local business.
Reviews
Trust. Credibility. Relevance.
You see plenty of low-quality garbage on the internet. But don't let that deceive you that your customers have low expectations. The type of customers you want to do business with you will find you only if your web presence is sterling.
Are the reviews of your business authentic? Do you allow candid feedback on your products and services?
You want reviews on multiple platforms because this will help your ranking in search results. Local businesses without reviews will not rank in the Google 3 pack box. You could have the most beautiful and sleek website, but if your brand doesn't have authentic reviews, you'll be invisible in local search.
Link Building
Links are the most important ranking factor for local organic search results and the second most important factor for the Google 3 pack box.
Links that lead back to your website confer authority and relevance on your business.  Your links should only appear on other trustworthy websites.
Guest blogging and promoting other trustworthy local resources on your website are good ways to build links.
Local SEO Tomorrow
The existing components of a successful local SEO strategy will continue to be refined. Below are additional tools that have already begun to be used in local search. To stay ahead of your competitors, consider how these might enhance your local SEO strategy.
Augmented Reality
We've all heard of augmented reality in the context of games and entertainment, but do you know what it is?
Augmented reality technology provides a viewer with pictures or other visual information layered over a real-world environment.
Imagine a store on Main Street that is crowded with shoppers. Some shop owners might stand out front and shout out special deals to pull shoppers inside.  But with AR technology, shoppers could scan their environment with their smartphone and get information on the businesses they're passing by.
There are apps that already exist that allow a business to send out offers and deals to shoppers in the vicinity of your business.
Artificial Intelligence
Search engines use neural algorithms to learn about user interactions. Anything that is understood to deliver a bad user experience will hurt your business's ranking in local search. The main goal of AI is to improve the search engines ability to distinguish between low quality and high-quality content.
AI tools are used to detect anything that could contribute to a poor user experience for someone using the search engine. Google RankBrain aims to understand a consumer's thought process. It analyzes the meaning behind the words entered in the search bar.
The more a search engine can think and respond like a human, the better the search results it can deliver. The more intelligent the search engine, the importance of honest, relevant and high-quality content intensifies.
Attribution
Businesses have employed marketing strategies to attract customers since the dawn of free markets. Marketing has become a science. BUT, one thorn in the side of anyone who pays for marketing is the ability to confidently attribute sales to specific marketing campaigns.
In the world of marketing, the term attribution means the ability to directly connect a conversion (such as a purchase of a product) to a specific marketing effort. An old school example would be the tried-and-true discount coupon.
A target customer cuts a discount coupon from a newspaper, walks into your store and purchases an item. This customer explicitly states they came to the store because of the coupon. Easy, right?
Pinpointing the return on investment of your local SEO marketing campaign and conversions continues to be challenging, but there are some new tools. Some retailers have begun using beacons and in-store sensors to communicate with shoppers' mobile devices.
Live Inventory Feeds
This is just what it sounds like. Live inventory feeds will allow retailers to let local shoppers know what inventory is available. Right now, Google has Local Inventory Ads which allows retailers to submit their inventory to shoppers searching locally know where to go.
Technology to automate this process is being tested. It would allow Google to sync with your point-of-sale system to determine your inventory
Mobile-Optimized
The days of making a mobile-friendly version of your website but investing primarily in your desktop version are over! Your website will need to be equally optimized for all devices, responsive to all search situations.
You may have heard of the phrase mobile indexing first. This means that the mobile version of your website will determine how you're ranked. In other words, the primary index for search results will be search engines mobile index.
Voice Search
Millennials and Gen Z, who are quickly becoming the largest consumer group in the U.S., are more likely to use voice search more than older consumers.  If you want to capture your share of the new consumer's wallet, you'll need to understand voice search.
Businesses need to understand how their business will show up based on speech patterns rather than typed keyword searches. You don't want to find yourself in a situation where you rank high for a typed search and not on voice search.
Conclusion
Search engines reward quality, authority, and credibility. That will probably never change. What will continue to change is how search engines detect, determine these qualities.
Is it worth it to work on your local SEO? According to Google research, 78% of small businesses believe new customers find them through search engines, but only 23% understand how to web presence drives traffic to their business. Fifty percent of consumers who conduct a local search on their smartphone will visit a store within the next 24 hours.
Have you ever searched for your business to see where it ranks? Ever wonder why your business doesn't appear in the three-pack of local search result? Speak with an expert to drive traffic to your business.
[Current Offer]
Free 30 minute strategy session ($1,000 value). Schedule here