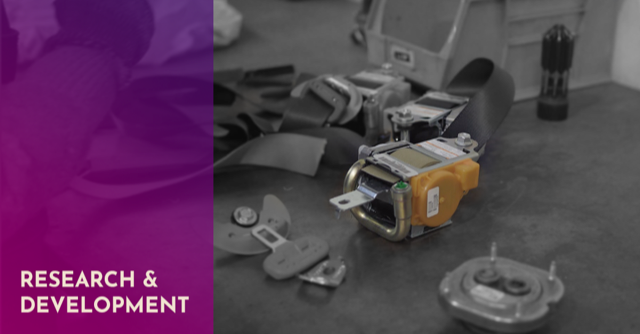 Update on our Wauseon Facility
Originally posted on https://cleanlites.com/update-on-our-wauseon-facility
What began as a dream in 2014, is now close to a full-fledged reality.  In early to mid-August Cleanlites expects to have a fully-functioning R&D / advanced recycling facility in Wauseon Ohio.
To rewind slightly, our development team saw an underserved and greatly needed demand for the safe recycling of airbag devices around 2014.  You may remember at the time, auto manufacturers were in the headlines for record-setting recalls in automotive airbags.
With the help of research partners, public grant dollars and a dedicated development staff, Cleanlites slowly made a dream into a reality of a facility that can address new waste streams such as automotive airbags as well as a site where in-depth research can be conducted into hard-to-recycle items.
Grant Funding
With the help of Ohio EPA, we were able to develop a grant proposal that was responsible for our proprietary Airbag Deactivation System.  After spending months carefully weighing our needs and opportunities, we were able to put together a grant proposal that not only incorporated the creation of dozens of green economy jobs, but also that brought a completely new income source to the region.  Airbag devices until this point have been a problematic waste stream and, with the volume seen in the recent recalls, they are even more of a problem. However, where some saw a problem, Cleanlites saw an opportunity.
Airbags
Airbags work by compressing a large canvas or nylon bag into a metal enclosure.  In the event of a car accident, an inflator device is triggered and, via a minor explosion, the nylon bag is inflated almost instantly.  To the human eye the moment of inflation is instant and simple, but to engineers the only answer to getting this fast-acting protection deployed quickly was some kind of explosive.  It turns out that that is exactly what they did and all airbags play home to a small dose of explosive chemicals which ironically save lives instead of harm them.
The problem arises when these materials are decommissioned and in need of recycling.  How can you dismantle what is more or less a bomb with efficiency and on a massive scale?   Luckily, Cleanlites worked with R&D teams and our own business development team to create a proprietary airbag deactivation system.  Using thermal heat and a complex routing of safe enclosures, our system can deactivate and disassemble airbags on an industrial scale. All this can be done completely safely with trained technicians.
It took a few years to get our machine built and assembled in our facility, but now we are closer than ever to firing the machine up and processing airbag materials safely and completely.  In fact, we were able to get our operations for airbags to zero waste, meaning we can recycle every single element of airbag devices. What's more is that we left room to grow at our Wauseon facility and we are looking forward to developing even more proprietary methods for recycling hard-to-recycle items.
Other New Waste Streams
In addition to airbag recall recycling, we are also pursuing many more projects at our R&D facility.  Included in this is the safe and efficient recycling of solar panel material, a new look at recycling leaded glass items, as well as experiments in waste to energy that we hope can one day power our operations.  Be sure to check back with us for updates as we are very excited to continue research into the potential recycling possibilities.