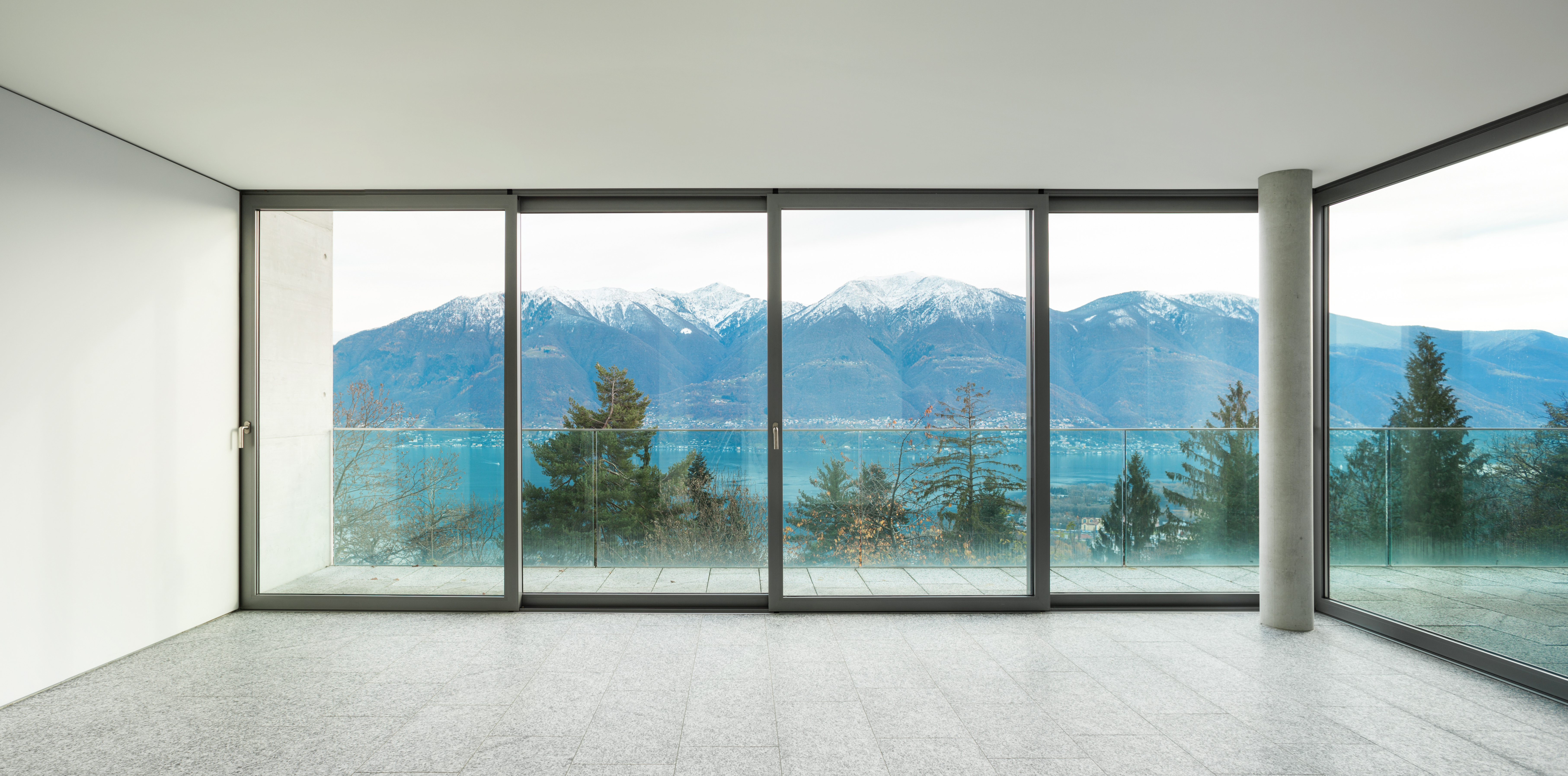 Types of Replacement Windows: A Complete Guide to Buying the Right Window
Did you know that high-quality windows could last two decades or more, especially if you're diligent with maintenance? Of course, there are other factors at play here such as the location of your home. If you live in a coastal city, you might need to replace your windows more often than if you're living in Los Angeles, for example.
Obviously, you'll need to look at the different types of replacement windows if repairing your current ones are no longer an option. Replacing windows is also necessary if you're looking to reduce your energy bill and if you want to give your home a new look.
That said, let's take a look at your options and how you can choose the best replacement windows for your home.
Arched Windows
Nothing says classy and graceful like arched windows. They're also a good choice if you want to add to the architectural appeal of your home.
As the name implies, arched or radius windows are windows where you have an arch on the top half, while the bottom half is rectangular in shape. The contrasting effect adds softness to a room and the addition of grids enhances the overall design and makes for easier glass cleaning.
The only thing that might turn you off from getting arched windows is they're tricky to cover. Better Homes and Gardens has some tips on how to solve that problem.
Awning or Casement Windows
Awning and casement windows are popular types of replacement windows. They both have a hinge and they open by swinging up or out to the side.
Some advantages to choosing awning or casement windows include their excellent ventilation capabilities and unobstructed views. Since they're easy to open and close, you don't need to worry if they will interfere with your curtains or blinds or whatever window treatment you plan to install.
They're also an energy-efficient option. Since they're constructed of insulated glass, they can keep your home warmer in the winter and cooler in the summer.
Bay or Bow Windows
One of the tricks designers use to extend floor space is to add bay or bow windows. Since these project outward, you get a small (or big) shelf in your home, which you can use for plants or other decorative items.
Both bay and bow windows are good buys if you plan to sell your home in the future. Homeowners usually go for these types of replacement windows for their aesthetic appeal.
Not only do they present a clean, modern look from the outside, they also offer panoramic views. This allows more natural light to enter the home.
Double Hung Windows
You cannot have a complete list of popular window styles without including double hung windows. Not only are they budget-friendly, they're also easy to lift and close. Cleaning is also a breeze as the vertical tracks do not fill with dirt.
Another advantage to double hung windows is they're great for safely holding air conditioners. Removal is easy as well.
The only thing you have to be on guard about is if you have children. Since they're easy to access, children can fall out of them. You can install window guards to avoid such accidents from happening.
Egress Windows
Some types of replacement windows are chosen solely for their aesthetic appeal. Egress windows, on the other hand, are necessary additions to any home.
That's because their purpose is to let you out in case there's a fire or some other emergency that prevents you from escaping through a door. In fact, that's the reason why basements are where you can typically find egress windows.
Aside from safety reasons, an egress window is also an extra source of ventilation for the home. And of course, it also brings light into a room so you don't always need to bring a flashlight whenever you go down the basement.
Garden Windows
In a previous post, we talked about plants that are good for your home's air quality. You'll want to take note of this when you decide to replace your garden windows or have them installed.
Perhaps, one of the best things about garden windows is you can fit them with several shelves. That means you can have several plants if you want. They're also not as expensive to install.
If you're not a big fan of plants, garden windows will still work if you're looking to open up your kitchen sink area. Just decorate with crystal figurines or any other item that sparkles in the sunlight. It's a versatile space that you can redesign anytime.
Glass Block Windows
Like egress windows, glass block windows are types of replacement windows you can add for security purposes. Homeowners choose them for bathrooms, basements, and other areas where they might want privacy.
If you're considering glass block windows, you have to understand that these are permanent. You cannot close or open them. And you'll have to reseal them at least every five years if you don't want to deal with water penetration problems.
But the good thing about these windows is they're energy-efficient. They let in a lot of light and keep a room warm. They're also very hard to remove, which should keep intruders out.
Jalousie Windows
If you're looking for types of replacement windows that are cost-effective in the long run, you'll like jalousie windows. With these windows, you only need to replace the slats.
If there's damage to traditional windows, it's not just the panes you have to change. You'll also need to replace the frames.
But the ease of maintenance also comes with a downside. Homes in colder climates are at a disadvantage with jalousie windows. This is because they lack insulating properties.
If you live in a place with a warmer climate, however, jalousie windows are a good option. Since they offer greater airflow, it's easier to keep your house cooler and ensure good air circulation.
Picture Windows
Take it from Andy Dwyer of "Parks and Recreation", windows are the eyes to the house. And picture windows are the best types of replacement windows to do just that. After all, these windows are all about unobstructed views and letting more light into your house.
Like glass block windows though, picture windows do not open. So you can't use them as an emergency exit or for ventilation. This makes them a good choice for drafty rooms.
If you want to explore your picture window options, check out Milgard Windows San Diego.
Round Windows
Do an image search of gothic windows, and you'll see the historical origins of round windows. The main difference is modern round windows are not as ornate.
But they still work pretty much the same. They let in light and are an interesting design focal point for your home.
If you're considering round windows, be aware that most of them are fixed into place. You can, however, shop around for manufacturers who specialize in pivoting round windows. But they might cost more than other types of replacement windows.
Skylight Windows
Are skylight windows pretty? For sure.
But they're not just pretty to look at. They also help you maximize your solar energy use so you can reduce your energy costs.
For one thing, they act as passive air conditioners. You probably know that warm air rises and cool air sinks. Venting skylights use this concept to keep your home comfortable.
Skylights also reduce the need for light from electrical sources, which of course lowers your energy consumption. Plus, you can't discount that natural sunlight exposes you to more vitamin D. More vitamin D equals healthier bones, lower blood pressure, and reduced risk of certain cancers.
Sliding Windows
Sliders or sliding windows are also a common choice if you're evaluating different types of replacement windows. These come in a wide variety of styles, colors, and finishes and are appealing for homeowners whose homes have short walls.
Sliding windows are also worth considering if you want something that's easy to operate. One push of a finger is all you need to open it. That's why they're so awesome for those hard to reach places.
Cleaning is also not a problem. Just lift them out of their tracks and clean the glass with your preferred cleaning solution. You can also clean the tracks by vacuuming them and scrubbing them with a nylon brush.
Choosing the Best Types of Replacement Windows
Picking out the best types of replacement windows for your home will depend on your budget and where you plan to install them. Some of the window types we listed above can do wonders for the aesthetics of your home. Others are more functional, working to either reduce your energy costs or increase the security and privacy of your home (or both).
Consider these factors when shopping for your new windows. And don't forget to research different brands and contractors for installing your new windows. You may also want to check out window replacement videos online to see if it's something you can DIY.
For more home improvement articles, don't hesitate to browse our blog. We also have tons of articles on other related topics such as Hobbies, Family, and Real Estate.