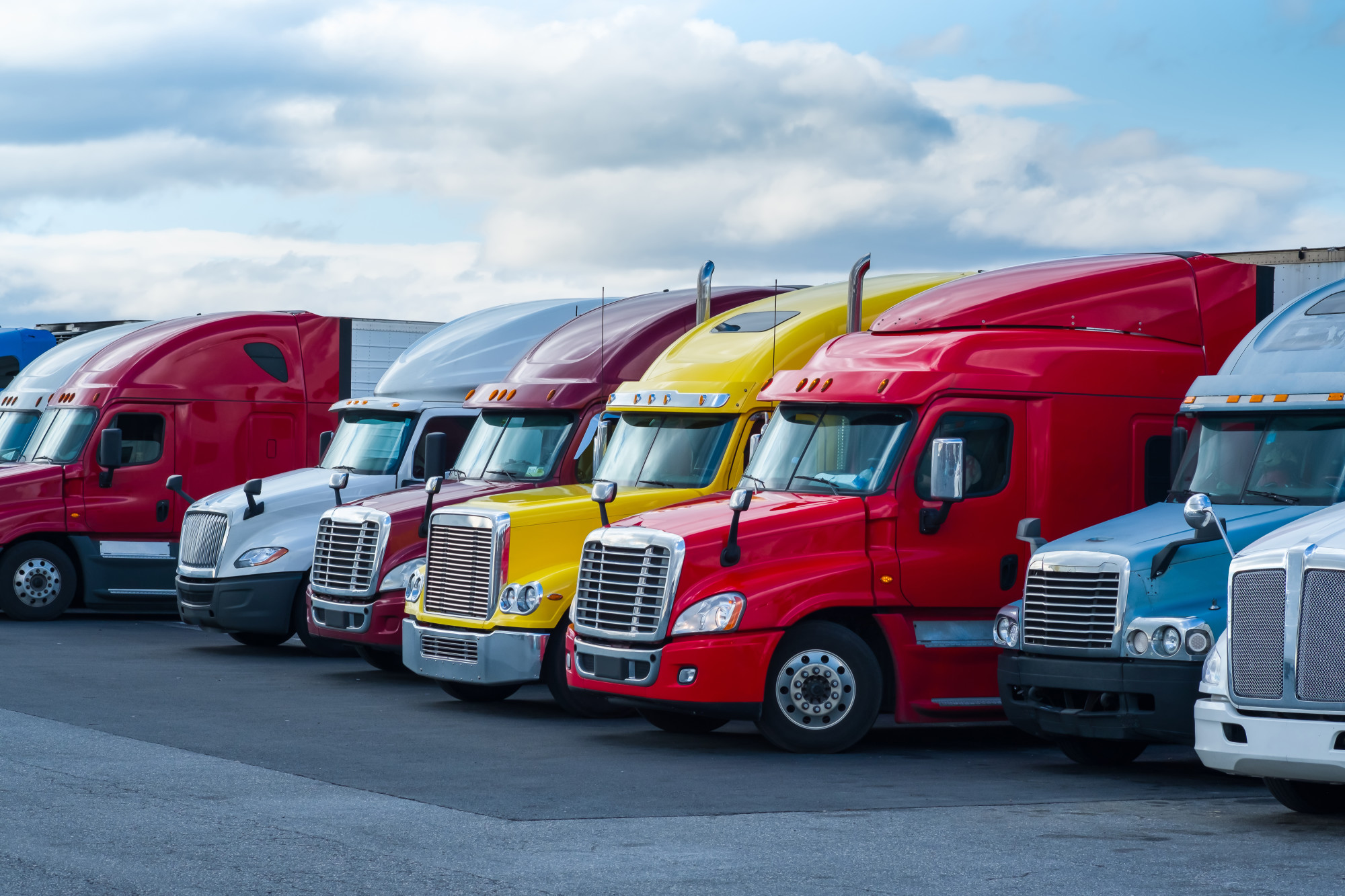 Transportation 101: How to Choose the Right Trucking Company
Are you a new business owner who needs to get goods transported? Or perhaps you're an established company looking to hire a new trucking company.
Whether you've been in business a day or 20 years, choosing the right trucking company to deliver your goods is essential.
In this article, you'll learn everything you need to know to hire the right logistics company to safely deliver your products to your customers.
Without further delay, here is what you need to know to choose the best trucking company for your business.
Transportation 101: Everything You Need to Know to Select the Best Trucking Company for Your Business
Follow these criteria to choose the best trucking company. It will affect your bottom line and the reputation of your business.
When your company is in the market to transport goods to your customers, it's essential to choose an established and professional trucking company you can count on.
It's necessary to compare rates, services, and the reputations among the logistics providers you're considering hiring. By asking the right questions and doing some research, you'll position your company for greater success.
This way you can stay away from trucking companies that don't have your best interest in mind.
Before signing on the dotted line, know the important factors in hiring the best trucking company. Doing so will make you feel self-assured you hired the right professionals to deliver your goods.
1. The Trucking Company's Reputation
When choosing a trucking company, reputation is key. Whether you're looking at hiring a small company or a large organization, the reputation takes precedence.
There are a number of ways you can research a company's trucking business. Here are some of the steps you can take to learn about the reputation of trucking companies:
People in your industry- You may have friends or business associates that have hired trucking companies. That's the first place to start asking around.

Check the Better Business Bureau– By looking up companies in the BBB, you can learn about scammers. You can also and view complaint histories and read open complaints filed against trucking companies by other businesses and consumers.
Angie's List– Angie's List is a good resource to read reviews of professionals and service providers. It also provides access to professionals.
Google- Google Reviews provides fast access to reviews and ratings of companies.
By researching online you can discover a lot about the reputation of trucking companies. You can learn about the drivers, safety precautions, and whether or not the company sticks to their delivery schedule. 
2. Will the Trucking Company Provide You a Guarantee?
Another important quality of hiring a trucking company is to find out if they offer a guarantee. Then you want to know what they do to stand behind it.
Ask the company what guarantee they offer to ensure your goods will arrive on time. Delays can be part of the business, especially during inclement weather.
But when the delay with your delivery is the fault of their driver, how will they be accountable? Will they take responsibility and offer you a discount? If so, ask them how much they will discount your order?
Knowing the various stages your merchandise is passed through before it arrives at your intended destination affects it arriving in a timely manner. A smart option to consider when time is a necessity is intermodal logistics.
3. What Happens When the Driver Arrives After Office Hours?
It's critical to know what happens when your load arrives after office hours. Will your order be queued for the following day or on the same day?
Also, ask the trucking company if they provide 24/7 service. This will enable late orders to be guaranteed to get same-day delivery status.
4. Does the Trucking Company Accept Urgent Orders?
Sometimes your delivery needs to get somewhere immediately. Ask the trucking companies you speak with if they deal with urgent orders. Then inquire how fast they can get your delivery to the intended location.
You'll also need to know the distance an urgent request covers and, of course, the additional cost charged for urgent deliveries.
5. Select a Company with Newer Trucking Fleet 
Older trucks typically break down more frequently than newer trucks, especially when they're not routinely maintained.
It's usually a better option to choose a company for transport that uses a newer trucking fleet.
In addition to trucks needing repair that could slow your delivery down if a problem occurs on the road, newer fleets are engineered with upgraded safety features.
6. What Are the Company's Rates and Deals?
Sometimes trucking companies offer deals when you transport a high-volume of goods. Ask if the trucking companies you speak with if they offer these kinds of promos and discounts.
A critical question to ask is how the terms and conditions of the contract could change the trucking company's rates. 
7. Driver History, Standards, and Training
As a prospective customer, you have the right to know about the trucking company's drivers and delivery handlers. Make sure the driver hasn't received any DUI's, failed inspections and holds a current license.
Another important question to ask is how many years of expertise the driver handling your order has.
Also, know what standards the company holds its drivers and delivery handlers to meet. And if the company provides them training to increase performance. 
8. Is the Company Capable of Handling FTL and LTL Transportation?
Another important factor in choosing a trucking company is hiring a company based on the service you require.
For example, you'll want to hire a company that handles FTL transportation when you need a full load transported. But if you only need a partial load moved, selecting an LTL trucking company will meet your needs.
The Takeaway on Choosing the Right Trucking Company
Now you know eight essential criteria for choosing the best trucking company to get your products to their destinations safely, securely and on time.
By incorporating these questions and qualities into your decision-making process, you'll certainly find a trucking business that meets your company's needs.
Looking for more business tips? Explore our blog for more informative content.