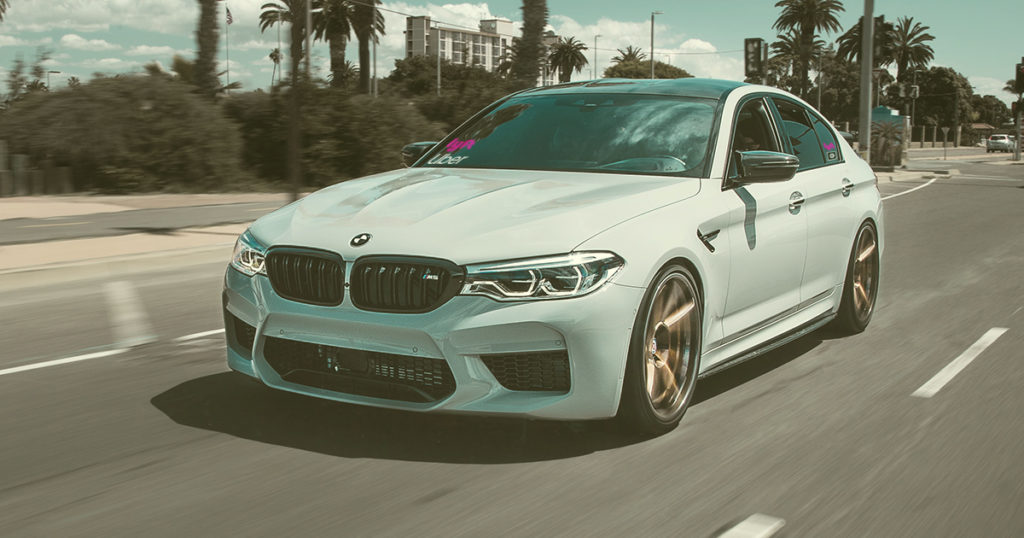 The Ultimate Uber and Lyft Buying Guide
Originally posted on https://redmountainfunding.org/blog/the-ultimate-uber-and-lyft-buying-guide/
Are you looking to purchase a new vehicle for the purposes of working for Uber or Lyft? The ridesharing industry offers a great way to provide additional income on your schedule. By choosing the right car for your needs, you can have a flexible revenue stream while enjoying a safe, reliable mode of transportation on your days off. Before you decide to tackle this new gig, bmwconsider what kind of vehicle best supports what you want out of the job.
If you need a vehicle for Uber or Lyft but don't know where to begin, then this is the right place to start. We've compiled a comprehensive, thorough buyer's guide for Uber and Lyft drivers. Here, you'll learn everything you need to know to get your ridesharing gig off the ground, from car recommendations to insurance requirements, and even the types of vehicles that ridesharing drivers require for each type of service they offer.
Types of Uber and Ridesharing Services
First, let's start with the Uber and other ridesharing company basics. Uber drivers use their own cars, and the ridesharing service offers several different tiers to customers:
UberX and POOL are Uber's lowest cost services. As a result, POOL and UberX drivers make the least per minute and per mile. At the same time, your passenger volume will likely be higher, since you can transport several passengers at once. UberX and POOL vehicles are generally four door sedans. Uber driver car requirements may vary by city and service offered, but generally X and POOL cars should be 10 years old or newer.
UberXL is the XL version of UberX, meaning that cars must be minivans or SUVs capable of seating up to 6 passengers. Rates for XL are higher than X, commensurate with the value of the vehicle and the room it provides. Like UberX and POOL, SUVs and minivans should be 10 years old or newer.
UberSELECT is available in some markets and is a lower-end version of UberBLACK. SELECT rates are not as high as Uber BLACK, but are higher than XL and X. An UberSELECT vehicle must seat four passengers.
UberBLACK is one of the highest end options that the ridesharing company offers. Uber BLACK vehicle requirements include black interiors and exteriors, age requirements dependent on the market, commercial insurance, and a professionally licensed driver.
UberSUV is the most expensive service available. It pays the highest rates of any other service on the platform, and drivers have the flexibility to ride under any other platform, including X, XL, SELECT, and BLACK. Uber SUV drivers must feature seating for up to six passengers, and the SUV must have black interiors and exteriors. Like Uber Black, drivers must be professionally licensed and commercially insured.

Like Uber, certain Lyft car requirements depend on the tier of service. The two services are very similar and have the same requirements. For example, the UberX requirements are the same as the Lyft requirements, Uber XL is the same as Lyft Plus, UberBLACK is the same as Lyft Lux, and Uber SUV is the same as Lyft SUV. This makes it easy for prospective drivers to make a vehicle choice that allows them to drive successfully for both companies. Arizona's last ridesharing company, TotalRide, also has insurance requirements and service classes similar to Uber and Lyft but may have additional requirements for medical transportation. Since Uber and Lyft make up the vast majority of ridesharing service in Mesa, we have focused our recommendations on their specific requirements.
Choosing the Best Vehicle for Uber and Lyft Driving
Keep in mind that this is not a general guide for buying a good used car – this is a guide that specifically addresses the best strategy for buying a vehicle for the purposes of running a business via Uber of Lyft. Both Uber and Lyft have lists of approved vehicles, but just because a vehicle is "Uber Approved," doesn't mean that it will make a good choice of vehicle. Some cars will provide a better return on investment than others, based on factors like:
Cost of the vehicle versus the potential income from fares
Cost of vehicle to insure
Rate of prospective vehicle depreciation over time (for future vehicle trade-in)
Common mechanical issues based on make or model
Amount of flexibility in providing service (i.e. UberX only versus Uber Black and all other services)
For the purposes of this guide, we developed recommendations and buying strategies based on:
The needs of full-time drivers who want to make a living from Uber and Lyft earnings
The fact that the average potential income for an Uber of Lyft driver necessitates spending as little on a vehicle as possible. In other words, only used vehicles will provide the best return on investment.
To ensure there is a lot of productive life left in the car, prospective buyers should consider a vehicle that is around two years old and has less than 40,000 miles. This will make a significant difference in price (compared to buying new) and still be a reliable vehicle for years to come.
There is a significant difference between buying a new car and purchasing a quality used vehicle. For the purposes of working for Uber and/or Lyft full time, it does not make financial sense to buy a new car.
When pricing and researching the best Uber and Lyft used vehicles, use the following spending guidelines:
| | |
| --- | --- |
| Rideshare Service | Used Vehicle Price |
| Uber X / Lyft | Under $20,000 |
| Uber XL / Lyft Plus | Under $25,000 |
| Uber BLACK / Lyft Lux | Under $30,000 |
| Uber SUV / Lyft SUV | Under $39,000 |
If you spend much more than the recommendations above, you potentially run into the position where it will not be economically viable. The goal is to make enough income to survive on as a full-time driver. If having a more expensive car is important to you and you are just looking to make a little extra income as an Uber driver, then you can adjust the numbers a little bit.
Shopping Strategies for Each Ridesharing Class
When shopping for an Uber of Lyft vehicle, keep the following considerations in mind:
Uber has a list of approved vehicles for each class, but there are also differences by each market. As a result, you will want to use the approved list as a general guide but also check with Uber or Lyft in the city where you plan on driving so you can make sure your car is compliant with their requirements.
Age limits for cars may also vary depending on the market. UberX and XL, for example, generally require vehicles that are no more than 10 years old. As always, check with the ridesharing companies in your city to see if there are different rules.

When searching for vehicle, always look to the Uber or Lyft Mesa AZ list of vehicles and note which are most acceptable for each class. For each car that is approved for a class, it is also approved for every class below it. For example, if you purchase a vehicle approved for Uber BLACK, you will also be able to drive for SELECT, XL, X, and POOL.
Finding the Best Cars for Uber X, POOL, and Lyft
Uber X, POOL, and Lyft represent the lowest end of the ridesharing product line. It is the cheapest option for riders, which means it also pays out the lowest fares to drivers. Since it's the cheapest, however, it's also the most popular. This means that you won't have to compete for fares, and you should be able to stay fairly busy.
When driving for UberX or Lyft, the goal is to get the longest fares possible. The nature of these fares might depend on your neighborhood, but the longest fares include:
Weekday morning fares to the airport
Weekend night fares from the suburbs to the city for the nightlife
End of week fares from the airport to the suburbs
UberX and Lyft vehicle requirements in Arizona are pretty flexible. Uber requires that you drive a car that is 15 years old or newer, that also meets the following requirements:
Four door vehicle with independently opening doors for passengers
Five factory installed seats and seat belts
Working air conditioning and windows
No box trucks or vans
No marked vehicles or taxi cabs
No rebuilt or salvaged vehicles
No aftermarket modifications to seating
Registration and insurance commensurate with the requirements in the state of Arizona
Like all other vehicles, the vehicle must also be able to pass a Lyft or Uber vehicle inspection.
Following is the selection of vehicles approved by Uber X, POOL, and Lyft. For you to form a more complete picture of which vehicle may be best for you, we have included average purchase prices specific to each model. Prices are estimated and based on the average purchase price of a two to three-year-old vehicle with 30,000 to 50,000 miles.
Make
Model
Average Used Price
Acura
ILX
RDX
TL
TLX
TSX
$16,000
$17,600
$17,000
$18,000
$17,000
Audi
A3
A4
$22,000
$22,200
Buick
Encore
Envision
Lucerne
Regal
Verano (2014 or newer)
$29,075
$28,000
$12,000
$15,500
$13,200
Chevrolet
Captiva
Cruze (2014 or newer)
Equinox
HHR
Impala
Malibu
SS
Trailblazer
Trax
$12,500
$9,900
$16,000
$7,000
$19,800
$11,500
$33,000
$10,000
$11,500
Chrysler
Sebring
$13,000
Dodge
Avenger
Caliber
Charger
Dart (2014 or newer)
Nitro
$10,500
$9,950
$19,500
$8,900
$8,200
Ford
C-Max Hybrid
Crown Victoria
Edge
Escape
Escape Hybrid
Focus (2014 or newer)
Fusion
Taurus
$13,895
$16,900
$23,000
$16,000
$18,900
$9,400
$12,700
$17,250
Honda
Accord Hybrid
Accord (standard)
CR-V
Civic (2014 or newer) Crosstour
HR-V
$18,283
$15,400
$16,200
$11,500
$18,800
$17,100
Hyundai
Azera
Elantra (2014 or newer) Santa Fe Sport
Sonata (standard)
Sonata Hybrid
Tucson
$17,300
$9,700
$16,700
$12,500
$14,995
$15,000
Jeep
Cherokee
Compass
Grand Cherokee
Liberty
Patriot
Renegade
$17,400
$13,622
$24,000
$14,000
$14,400
$16,900
Kia
Amanti
Cadenza
Forte (2014 or newer)
Optima
Rondo
Sportage
$6,000 (100K+ miles)
$18,400
$9,200
$12,000
$3,000
$16,000
Lexus
NX
$32,800
Lincoln
LS
MKC
MKS
MKZ
Town Car
$4,000
$20,000
$21,000
$17,800
$2,000
Mazda
CX-5
CX-7
MAZDA3
MAZDA5
MAZDA6
MAZDASPEED 3
Tribute
$16,000
$8,000
$12,500
$14,000
$14,500
$17,800
$4,500
Mercedes- Benz
C-Class
Metris
$24.000
$23,000
Mercury
Grand Marquis
Mariner
Milan
Sable
$10,500
$12,500
$9,200
$5,000
Mitsubishi
Endeavor
Galant
Lancer (2014 or newer)
Outlander Sport
$10,200
$10,000
$15,000
$11,200
Nissan
Altima
Maxima
Murano
Rogue
Sentra (2014 or newer)
Xterra
$11,200
$20,300
$20,800
$15,500
$10,500
$20,000
Pontiac
G6
G8
Torrent
Vibe
$3,000
$19,000
$7,900
$8,000
Saab
9-4X
9-7X
$24,000
$ 7,000
Saturn
Aura
Vue
$ 8,000
$ 6,500
Subaru
Forester
Impreza (2014 or newer)
Legacy
Outback
WRX
XV Crosstrek (2014 or newer)
$19,000
$15,500
$17,000
$20,000
$21,000
$17,800
Suzuki
Grand Vitara
Kizashi
$11,000
$ 9,500
Toyota
4Runnner
Avalon
Camry (standard)
Corolla (2014 or newer)
Prius
Prius V
RAV4
Venza
$27,200
$18,000
$13,000
$11,495
$14,303
$18,500
$15,300
$17,900
Volkswagen
CC
Golf SportWagen
Jetta
Passat
Tiguan
Touareg
$16,500
$16,500
$10,500
$9,985
$15,300
$27,000
Volvo
S60 (2014 or newer)
XC60
XC90
$18,000
$28,000
$31,000
Finding the Best Cars for Uber XL and Lyft Plus
An UberXL approved vehicle will seat extra passengers and will net higher fares compared to UberX and POOL. UberXL and Lyft Plus vehicles are required to seat up to seven passengers (at least six). They are larger than standard sedans, so they can carry more passengers and their cargo. They are not luxury vehicles, so they do not qualify for other classes such as BLACK, SELECT, SUV, or LyftLux.
When you drive an XL or Lyft Plus vehicle, you stand to make more per mile and minute, but you still must be smart about making the right investment for your money. Examples of good money-making fares for XL and Plus include:
Trips to and from airports, particularly for family vacations or trips requiring oversized luggage
Groups of bar hoppers using late night fares
UberXL and Lyft Plus requirements for vehicles include:
A four-door non luxury SUV or van with independently opening passenger doors
Seven factory installed seats and seat belts
Working air conditioning and windows
No box trucks or full-size vans
No marked vehicles or taxi cabs
No rebuilt vehicles or salvage titles
No aftermarket modifications for seating or seatbelts
Registration and insurance commensurate with Arizona state requirements
Able to pass Uber and Lyft auto inspection
When looking for UberXL and Lyft Plus vehicles, look for cars that are around two years old and with 40,000 miles or less for the best return on investment. They will still have plenty of life left in them, will require less maintenance, but will be significantly cheaper than buying a new vehicle.
Following is a selection of vehicles that qualify for UberXL and Lyft Plus. As previously mentioned, all vehicles qualifying for a higher category also qualify for every category beneath but not the category above. Therefore, this list qualifies for UberX, POOL and Lyft as well as Uber XL and LyftPlus but not for Uber BLACK or LyftLux. Included are average prices for a two to three-year-old vehicle with 30,000 to 50,000 miles.
Make
Model
Average Used Price
Chevrolet
Traverse
$18,500
Chrysler
Aspen
Pacifica
Town & Country
$ 9,900
$25,000
$18,800
Dodge
Caravan
Durango
Grand Caravan
Journey
$ 2,750
$23,160
$15,300
$13,600
Ford
Explorer
Flex
$20,600
$20,000
GMC
Acadia
$22,600
Honda
Odyssey
Pilot
$20,600
$22,900
Hyundai
Santa Fe
Veracruz
$17,500
$16,500
Infiniti
JX
QX80
$23,300
$46,700
Jeep
Commander
$ 9,200
Kia
Borrego
Sedona
Sorento
$ 6,300
$17,200
$15,900
Land Rover
Discovery
LR3
LR4
Range Rover
Range Rover Sport
$45,000
$11,900
$44,900
$48,700
$54,100
Mazda
CX-9
$27,900
Mercury
Mountaineer (2008)
$11,000
Mitsubishi
Outlander
$21,000
Nissan
NV Passenger
Pathfinder
Quest
$27,000
$22,000
$18,000
Saturn
Outlook
Relay
$ 9,200
$ 4,400
Subaru
Tribeca
$25,000
Suzuki
XL7
$10,800
Toyota
Highlander
Sienna
$28,000
$24,000
Volkswagen
Atlas
Routan
$29,000
$19,500
Volvo
XC90
$42,000
Finding the Best Cars for Uber BLACK and LyftLux
UberBLACK/Lyft Lux vehicles represent the luxury class in the ridesharing market. The vehicles must be black with black interiors. These fares are much more expensive; drivers stand to make more per mile and per minute. In fact, you could make double or triple fares driving UberX/LyftLux compared to the economy rates. This can also be a bad thing, however; fewer people use these types of fares and there are no limits in Arizona as to the number of UberBLACK/LyftLux drivers on the road (translation: competition is fiercer for these fares).
When choosing an UberBLACK or LyftLux vehicle, keep the following in mind:
Your fares are likely going to be corporate executives who get to put the fares on the company dime. As a result, your fares will likely be very early in the morning and be from the wealthiest suburbs to the airport.
While you are going to be making 2-3x on UberBLACK or LyftLux fares, you will also be waiting around for them to become available, meaning you will be driving much less. If you plan on making the bulk of your income on UberBLACK or LyftLux fares, you can choose a vehicle with higher mileage to maximize return on investment.
UberBLACK and LyftLux vehicles must adhere to the following requirements:
Vehicle is five years old or newer
Black exterior in excellent condition
Black leather interior with no tears
Seats available for four riders in addition to the driver
No rebuilt vehicles or salvaged titles
Driver must have commercial insurance
Vehicle registered and insured commensurate with the laws of the state of Arizona
Drivers must have a star rating of 4.85 or higher
Keep in mind that any vehicle that qualifies for UberBLACK or LyftLux will also qualify for UberX or Lyft fares. Some UberBLACK/LyftLux vehicles – those that seat up to seven passengers – will qualify for UberXL/Lyft Plus, as well.
All vehicles listed below qualify for UberBlack and LyftLux as long as they meet the previously mentioned requirements. Estimated prices are average for a two to three-year-old vehicle with 30,000 to 50,000 miles.
Make
Model
Average Used Price
Acura
MDX
RL
RLX
$31,000
$16,000
$24,000
Audi
A6
A7
A8
Allroad
Q5
Q7
RS 7
S6
S7
S8
SQ5
$25,000
$39,000
$41,000
$31,000
$26,000
$30,900
$80,000
$49,995
$54,495
$35,500
$38,880
Bentley
Flying Spur
Mulsanne
$124,000
$190,000
BMW
3-series GT
5-series
5-series Gran Turismo
6-series
6-series Gran Turismo
7-series
ActiveHybrid 5
Alpina B7
M5
M6 Gran Coupe
X3
X4
X5
X6
$25,000
$31,000
$32,900
$40,000
$66,000
$39,000
$45,000
$150,000
$59,735
$60,976
$26,901
$31,995
$32,999
$42,981
Buick
Enclave
LaCrosse
$23,995
$19,900
Cadillac
CT6
CTS
DTS
SRX
STS
XTS
XT5
$41,995
$22,050
$15,595
$19,990
$7,994
$23,685
$32,998
Ford
Expedition
$33,895
Genesis
G80
G90
$26,995
$51,500
Hummer
H3
$17,995
Hyundai
Equus
Genesis
*Veracruz
$27,718
$23,000
$16,495
Infiniti
M
Q50
Q70
QX50
$10,495
$26,995
$23,900
$30,955
Jaguar
F-PACE
XF
XJ
$46,444
$23,990
$35,995
Jeep
Commander
$ 7,950
Kia
K900
$23,980
Land Rover
LR4
Range Rover
Range Rover Sport
$47,790
$68,580
$51,650
Lexus
ES
GS
GX
HS
LS
LX
RX
$22,000
$25,995
$36,000
$16,795
$43,900
$55,730
$25,495
Lincoln
Continental
MKT
MKX
$37,900
$22,690
$22,810
Maserati
Ghibli
Quattroporte
$35,000
$52,850
Maybach
57
62
$85,000
$188,800
Mercedes- Benz
CLS-Class
E-Class
E-Class Wagon
G-Class
GLC-Class
GLE-Class
GLK-Class
M-Class
R-Class
S-Class
$37,995
$24,990
$44,350
$48,300
$35,850
$36,980
$23,900
$28,695
$21,000
$47,900
Porsche
Cayenne
Macan
Panamera
$49,980
$42,980
$48,800
Rolls Royce
Ghost
Phantom
$109,995 (2010)
$179,000 (2012)
Toyota
Land Cruiser
$51,995
Volvo
S80
XC90
$27,000
$38,000

*The Hyundai Veracruz is the only UberBLACK model that also qualifies as an UberXL vehicle. This gives you the ideal flexibility to be able to leverage the two most lucrative Uber platforms. For this reason, Veracruz is a highly recommended vehicle.
Finding a Vehicle for UberSUV and LyftSUV
In the final category is Uber and Lyft SUV, which may be driven for every other Uber and Lyft Platform, including X/Lyft, XL/Plus, and Black/Lux. An SUV class must be a high-end, luxury sport utility vehicle, so the available options are slimmer.
The beauty of choosing an Uber/Lyft SUV class is not only the highest price fares, but also the total flexibility you have in accepting others. You will likely not receive many Uber or Lyft SUV class trips but accepting them can ensure you net $50 in just a few miles. When you drive for Uber/Lyft SUV, you can pick up any fare that comes in through the app.
Say, for example, you accept an UberBLACK/Lyft Lux trip to the airport in the morning. Once you drop off, you can accept fares as an XL, Black, or SUV, which significantly increases your chances of making money on the return trip. By contrast, if you only have an UberBLACK/LyftLux, you could be stuck waiting around at the airport for another fare or just go home empty handed.
When you choose an SUV, you also stand to pick up a lot of night and weekend work, when people travel in groups enjoying the nightlife.
As you might expect, Uber and Lyft SUV requirements are the most stringent:
Vehicle is five years old or newer
Vehicle is luxury class SUV with seating for up to seven passengers
Black vehicle exterior in excellent condition
Black leather interior in excellent condition
No rebuilt vehicles or salvage titles
Vehicle must be registered and insured commensurate with Arizona requirements
Drivers must have commercial insurance
Drivers must have 4.85 rating or above
In addition, Lyft and Uber drivers offering SUV service in Arizona must have a Vehicle for Hire license number and a Sky Harbor airport permit.
The following vehicles qualify for Uber and Lyft SUV, as well as all other categories for both companies. All estimated prices listed below are average prices for a two to three-year-old vehicle with 30,000 to 50,000 miles.
Make
Model
Average Used Price
Cadillac
Escalade
Escalade ESV
Escalade EXT
$47,995
$48,500
$48,950
Chevrolet
Suburban
Tahoe
$33,200
$26,670
Ford
Expedition
$31,890
GMC
Yukon
Yukon Denali
Yukon XL
Yukon XL Denali
$51,950
$51,700
$36,900
$38,400
Lincoln
Navigator
$35,000
Mercedes- Benz
GL-Class
$44,960
Nissan
Armada
$29,380
Toyota
Sequoia
$34,995
Additional Recommendations for Buying a Car for Ridesharing
Now that you have an idea of what you should consider when buying for each service class, keep these general recommendations in mind for all classes:

Think about your budget. To maximize your return on investment, being practical about the amount you spend on a vehicle is important. Competition is fierce, especially in the higher classes, so take the advantages where you can.
Think about your potential ratings. Some vehicles will naturally be better crowd pleasers than others. A VW Golf, for example, does not have enough legroom and will lead to consistently lower ratings than a comparable vehicle like a Hyundai Sonata.
Think about maintenance. It might be tempting to go all in for a Black Landrover, but these are notoriously expensive and difficult to fix. If going all in on Uber SUV, consider a Toyota Sequoia instead.
Consider a hybrid vehicle, especially if you plan on making your money with lots of UberX/Lyft economy fares. It will be better for your budget, they're highly reliable, and they can handle a lot of mileage.
What Car Insurance Covers Uber Drivers?
Uber and Lyft require all drivers carry insurance that meets the state minimum requirements. This insurance applies when you are off-duty. When you are logged into the app or actively transporting a passenger, car insurance for uber drivers come from the ridesharing company itself. Uber and Lyft provide insurance with the following coverages:
Logged Into App, Not Actively Transporting Passenger:
$50,000 in bodily injury per person
$100,000 bodily injury per accident
$25,000 in property damage per accident
$1,000,00 third party liability
Underinsured/Uninsured motorist policy
Contingent comprehensive and collision coverage
Auto Inspection Requirements
All ridesharing vehicles must also conform to certain auto inspection requirements. When you first "activate" your Uber driver for service, for example, you must drive your vehicle to a Greenlight Hub. In addition, Arizona law requires that all ridesharing drivers pass an annual inspection. To get inspected, download the inspection form and take to any licensed mechanic. Once you pass, upload your certificate to the appropriate ridesharing website.
Inspections follow a pass/fail format of the following systems:
Headlights
Taillights
Stop lights
Turn indicators
Foot brakes (including pads and shoes)
Emergency brakes
Steering mechanism
Windshield
Safety belts for all passengers and driver
Rear window glass
Wipers
Front seat adjustment
Doors (open/close/lock)
Horn
Speedometer
Bumpers
Muffler and exhaust
Tires, including tread depth
Interior and exterior rearview mirrors
Financing Your Ridesharing Vehicle
Your ridesharing vehicle is an investment, one that is worthy of careful consideration. Consider factors like the type of service class you want to offer and how it aligns with your budget for a vehicle. When choosing a vehicle, you will also want to consider customer perception and how it may affect your ratings. Ample legroom and storage space, for example, allow you to make the most of your fares.
If you have $500 and insurance, Red Mountain Funding can get you financed for a ridesharing vehicle. We have financing programs that allow you to own your vehicle outright in as little as 18 months. No matter your credit history – bad credit, no credit, repossession – we can work with you to get you financed. We believe a mistake in your past shouldn't affect your ability to earn an income today.
We have a vast inventory and will get you into the vehicle that matches the types of fares you want to provide. Whether you're looking to drive LyftLux or be an Uber driver Scottsdale AZ, we do whatever it takes to make it a reality.
Red Mountain Funding works with families and individuals of all different backgrounds to get financing, even when they might not otherwise qualify. We believe in transparency and honesty. We want to get you into a vehicle that is affordable and that can help you make some money of your own.
Our family has been serving the greater Mesa AZ area for more than 20 years. We pride ourselves on our easy loan approval process. If you are looking to find the perfect vehicle for your ridesharing job, look no further than Red Mountain Funding.