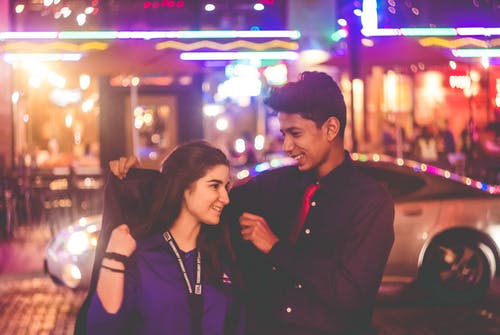 Looking For Love On The Web: 5 Crucial Online Dating Safety Tips For Newbies
Originally posted on https://www.lovedignity.com/looking-for-love-on-the-web-5-crucial-online-dating-safety-tips-for-newbies/
Are you ready to dive into online dating? Though digital dating apps and sites can be exciting, it's important to follow these online dating safety tips first.
Online dating is more popular than ever. In fact, around 40 percent of American couples now first meet online. Clearly, if you play the game right, online dating can actually help you find that special someone.
But, even though online dating apps are a great way to meet people, they can also be quite dangerous. This is because pretty much everyone you encounter in the online dating world is a stranger, and these strangers can say anything they want about themselves.
So, how do you make sure you stay safe when dating online? Check out this guide to learn about the top online dating safety tips!
1. Meet in Public
We can't stress this enough. For your first date (or first few) you should meet in a public space.  Even if you've spoken to the person for hours online beforehand, you just never know. Plus, there are so many places you can meet in public for a date, there's really no need to go to someone's house for the first date. You can meet at a restaurant, in a park, or go to a movie together. Also, make sure you don't give any information about where you live until you know you can trust this person.
2. Tell Your Friends
If you're meeting up with someone for a date, you should tell your friends everything- who the date is with (send them a picture of the person), where you're going, and how long you think the date is going to last.  During the date, you should also check in with a friend to let them know that you're doing ok. It's also a good idea to establish a code word with your friends that signify you might be in danger and you need them to call you.
3. Do Your Research
Some may call this "internet creeping", but we'd like to call it doing your due diligence.  Before you go on a date with someone you met online, do a little research on them. Look up their LinkedIn and social media profiles, and if you find something suspicious don't be afraid to bail on the date.
4. Be Careful With What You Share
Before you know you can trust the person, you should be very careful with what you share about your personal life. Until you really know the person, you should never give away your address, your last name, who you work for, or any other personal information that would make it easy for this person to track you down.
5. Trust Your Gut
As we know, many dating sites are scams, so remember to trust your gut when online dating. If someone is making you feel uncomfortable, whether it's before the date or on the date, don't be afraid to hike it out of there. Before a date, have an excuse in mind to use to leave if you start to feel uncomfortable.  If the person gets mad, don't worry about it – your safety is way more important than some hurt feelings.
Online Dating Safety: Wrap Up
By following these online dating safety tips, you'll be ready to tackle the world of online dating. Who knows, maybe the person for you is out there on a dating app! Also, if you liked this article about online dating, be sure to check back in with our blog for more dating tips and tricks.