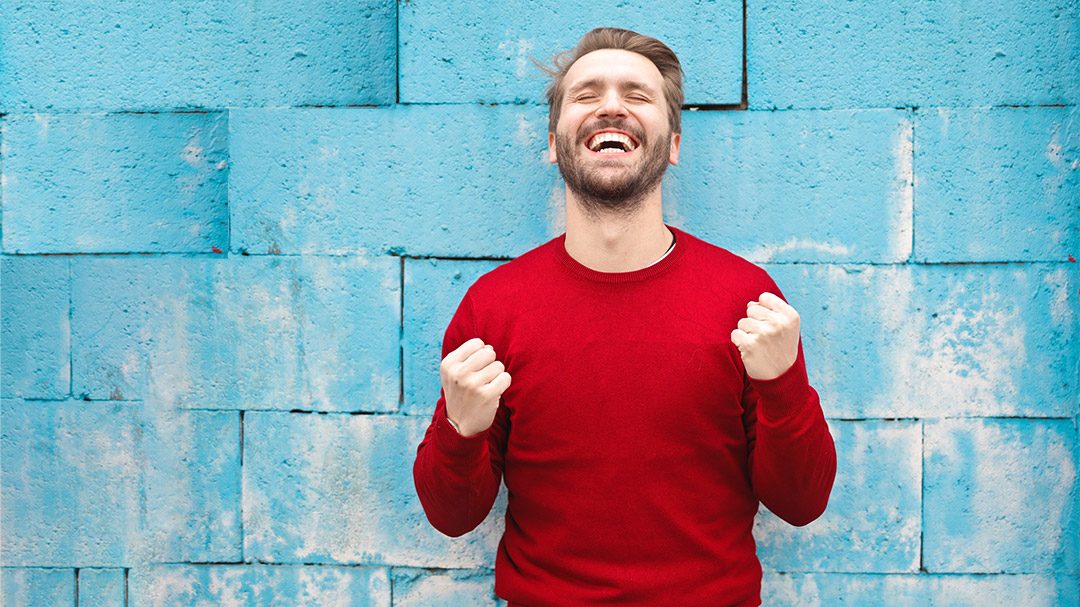 6 Hacks To Get Your Security Deposit Back On Your Apartment Rental
Originally posted on https://www.davisapartmentsforrent.com/6-hacks-get-security-deposit-back-apartment-rental/
When you are getting close to the end of an apartment lease, everyone gets worried that they will not get any of their security deposit back. There are some important things to understand so your expectations are in line with reality. Getting a full refund is possible and does happen for renters who return the apartment in the condition it was in when the lease started. If you follow these six steps, you should see successful results in getting much, if not all, of your security deposit back.
1. Fill out your apartment move-in walk-through checklist carefully.
Perform a thorough review of your new apartment and complete your move-in walk-through checklist. Pay attention to anything that looks like it is not up to par. If there is anything that looks dirty, make a note. The apartment manager will have the contract cleaners touch it up to get it right. If there is any damage, again, make a note. The apartment manager will want it repaired to start you out with good quality accommodations. If there are signs of normal wear and tear, such as worn carpet, flooring, counters, etc., this should be noted and further documented as described in the next paragraph. This walk-through document, Apartment Move-in Checklist, is an attachment to the lease and is signed by the landlord and the tenant. Be sure to get a copy of the apartment walk-through document for yourself.
2. Take pictures and/or videos.
A picture is worth a thousand words. Remember to document the condition of the apartment with photos and/or videos. Do this on the day you move in as well as on the day you move out. Take lots of pictures of everything; up close and at a distance. Include both the good and the bad in your digital record. Having a thorough record of the apartment's condition is important whether you leave your apartment rental clean or dirty. It is even more important if you need to document any damage left behind.
3. Read the lease to make sure it defines normal wear and tear.
The State of California is vague about normal wear and tear and cleanliness. California Civil Code Section 1950.5 (a)(3) states that you must return the apartment in the same level of cleanliness as you received it. If you received the apartment in a clean condition, it should be returned to the landlord in a clean condition. Remember…the cleanliness of your apartment is a completely different issue than "normal wear and tear." Carpets show wear and tear with use. A dirty refrigerator is a dirty refrigerator that should be cleaned.
So, what is normal wear and tear? Well, in California, there is no exact definition. An acceptable definition of normal wear and tear would be the normal or expected deterioration of an item which will occur under typical use. Carpets become matted with use, shiny surfaces can become dull with cleaning.
The landlord is responsible for maintaining the property and the longer you live in an apartment, the more it should show signs of usage. The signs of usage like the carpet getting matted-down, the paint fading, etc. are normal wear and tear. In the State of California where there is a lack of clarity on the issue, having a lease with a definition of normal vs. abnormal wear and tear is more important. If you are not sure what normal wear and tear is, be sure to ask your landlord plenty of questions and be comfortable with the information.
Repainting an apartment or a room after one year is not normal but repainting after three years is. At the end of the day, the longer that a resident is in an apartment, the less cost they should be responsible for as long as the unit is returned in good condition.
4. If something breaks during the lease, call management as soon as possible to get it repaired, don't wait!
Many times (even if you caused it) the minor issues can be fixed for free and the major issues can be repaired at a major discount. At the end of the lease, when 30 to 60 apartments are turning over in the span of 2 or 3 days, the damage is likely going to be repaired by subcontractors (or staff working on double overtime) and billed to the tenant. THIS MAKES IT MORE EXPENSIVE FOR YOU. In addition, some issues like an unreported water leak can turn from a simple faucet or hose repair for which the landlord is responsible into an expensive water damage and mold remediation project for which the tenant is responsible. If you want to make an easy and affordable task seem mighty hard and expensive, just keep put off reporting it to the apartment manager.
With a professional apartment rental management company, it is easy to submit work orders for repair.
5. Don't wait until the last day to pack, clean, or move.
Don't put off packing. If you wait until the last day to pack, there will not be enough time to clean your apartment or to get organized for an efficient move. Streamline your belongings. Moving stuff that you will end up throwing away later is a waste of effort. Donate, bequeath, dispose of things you don't need. Remember not to leave anything in the apartment. Take ALL of your belongings. If you do leave stuff behind, someone will have to clean-up after you and dispose of everything. This means an additional expense for you.
What happens if your next landlord does not come through with an apartment rental as promised and you have nowhere to go? Communication with your existing landlord is key! If the next tenant is coming out of the on-campus dorms and has their belongings in storage, the landlord might be able to allow a few more days to move out. However, if a tenant is scheduled for move in and needs the apartment as promised, you need to be sure you are out in time.
It is important not to let that situation snowball into unexpected and potentially expensive consequences for you. If there has been no communication and the tenant failed to move out, the landlord can reasonably assume that the tenant may not have rented another unit and/or has no intentions to move out.
If an apartment is rented to an incoming tenant with their lease starting on September 1st, and the landlord believes the last tenant didn't move out, then the landlord can be put into the uncomfortable position of needing to file for eviction to start the process of getting the unit back and ready to deliver to the next tenant.
If the eviction process is started, the current tenant can be held responsible for all processing and legal fees…which will add up quickly.
Meanwhile, in addition to the processing and legal fees, the tenant that failed to move out would be responsible for the cost of all the damages to the next tenant. Damages would include storing their belongings in a self-storage facility, temporary lodging, food allowance, and finally the cost for movers to move their belongings into the unit when the apartment is ready.
In the worst case, it would be better to move out and store your possessions in a rented truck for a few days while you stay in a hotel (all at your next landlord's expense) than it would be to cause a tidal wave of damages to another incoming tenant; damages for which you would be fully responsible. Saying, "my next landlord did not get my place ready, so my problem is now the next tenant's problem" is not a valid excuse and does not help you avoid the costly legal liability.
Moving out three days late could cost several thousands of dollars of unnecessary expense as well as a great deal of emotional stress and anxiety.
Cleaning your apartment is a time-consuming task. Focusing on the kitchen and bathrooms will pay dividends because these tasks are the ones that will take contract cleaner the most time to clean.
If you started your lease with new carpet or professionally cleaned carpet, you should compare the cost of local carpet cleaners to the cost of the contractor used by the apartment complex. The apartment can usually get carpet cleaning, as well as contractor cleaners, at a discount because of bulk purchasing during turnover. This is because they already have crews on site and are not making a special trip for one job.
6. Take advantage of the end of lease pre-walkthrough.
An end of lease walk-through is typically offered during the last two weeks of your lease and is a valuable tool to help you assess the amount of work that is ahead. This will also give you the opportunity to know in advance what the contract cleaners would charge if the apartment was left in its current condition or if you only planned to do a part of the cleaning because of time constraints.
THE BOTTOM LINE
Getting a clean apartment back at the end of the lease is a major relief for the landlord. This is especially important in UC Davis student housing market where the tenants are often moving out of their last apartment the day before their next lease starts and living in their moving truck for 24 hours. This puts a lot of pressure on the landlord to turn over the apartments efficiently and effectively and to deliver a clean well-maintained unit on time for the incoming resident. The closer you get to having your apartment look as it did when you moved in, the closer you will be to getting your security deposit back in full.
Landlords are required to send out your security deposit refund within 21 days of the end of your lease. The refund should be accompanied with an itemized accounting of your original deposit and detailed description of the reasons for any deductions. If you don't agree with the explanations for the deductions, call the landlord to discuss any outstanding issues. The goal is to have good communication, a full understanding of any charges, and agreement that everything was handled fairly. Landlords do care that their resident moves to the next stage of their life on a positive note and with happy memories of their time in the community.