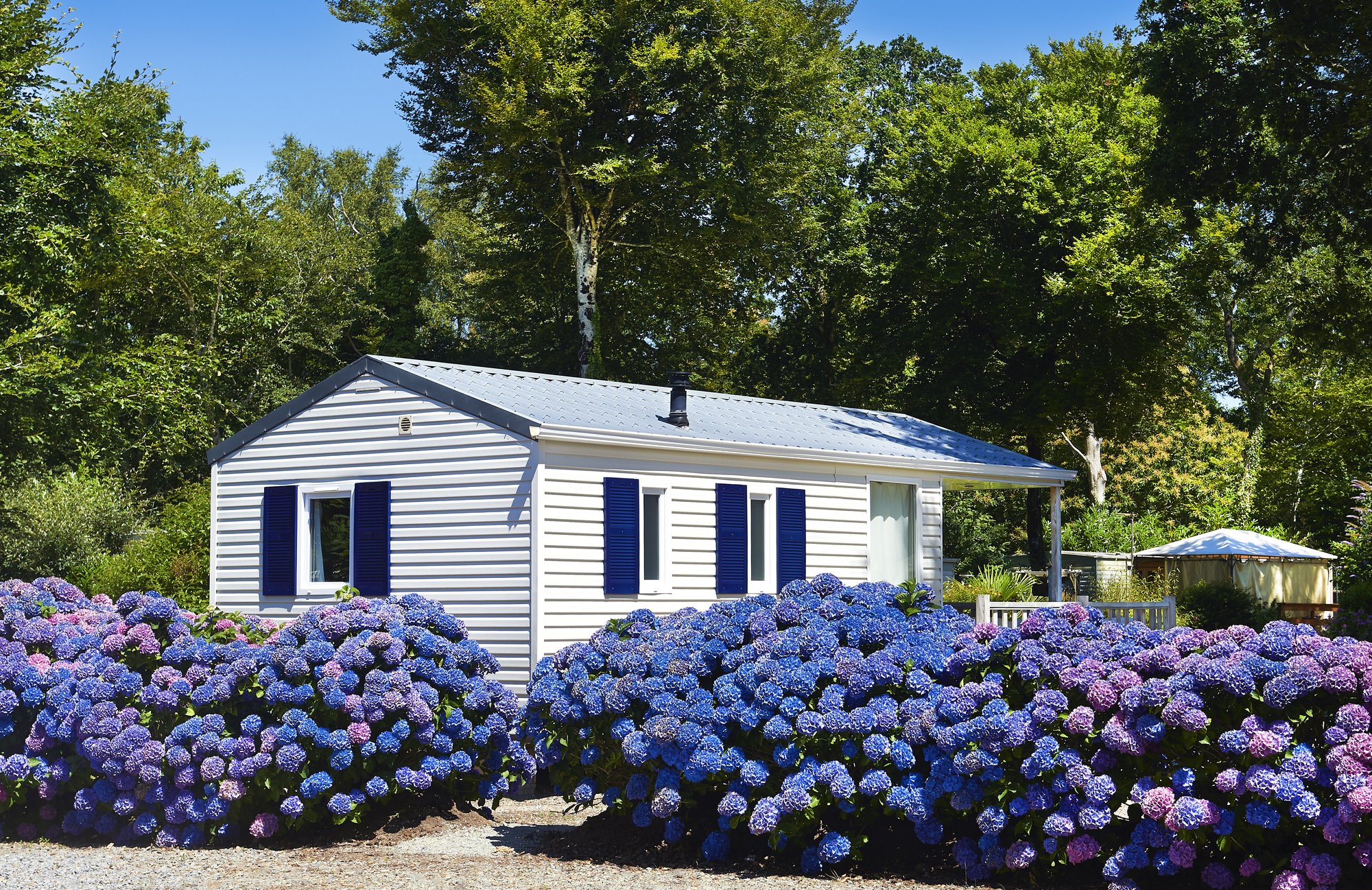 The Pros and Cons of Buying a Mobile Home: Everything You Need to Consider
Originally posted on http://www.skyfiveproperties.com/the-pros-and-cons-of-buying-a-mobile-home-everything-you-need-to-consider
A manufactured home provides people with affordable housing and the freedom to become homeowners without breaking the bank.
If you're considering the pros and cons of buying a mobile home, there are a few important things to think about.
Read on to discover some of the many ways mobile homes are a fantastic alternative to traditional homes along with a few pitfalls to be aware of.
Mobile Home Financing Facts
Unlike a traditional home, manufactured homes have different financing options outside of the norm. Most banks will not offer standard mortgages on mobile homes.
In most cases, you must own the land underneath the mobile home and have it titled as real property. The home must be attached to a permanent foundation and cannot be on wheels in order for most lenders to finance it.
Some banks will allow financing on mobile homes if they're on leased land. However, this type of loan is not considered a mortgage and is called a "chattel loan."
All manufactured homes must have a HUD data plate visible and attached at all times. They must meet certain standards and criteria before they can be appraised and financed.
It's always a good idea to purchase a new one from a reputable mobile home dealer rather than buying a used one. This will ensure that your manufactured home is new and built to the current HUD regulations and standards.
The Cost Pros and Cons of Buying a Mobile Home
In terms of affordability, mobile homes are usually much less expensive than a stick-built house. The process to build a manufactured home is faster and uses less labor and waste, keeping costs down for the buyer.
You can find mobile home resellers in most areas of the country where you can pick out your floor plan and other features. Because these homes are built indoors, they're easier to erect and a lot quicker.
The manufactured home builder passes these cost savings onto the customer. Since everything is done by the same set of standards, it's much less expensive to build these types of homes.
Make sure you do your homework and shop around before you commit to a specific manufacturer. Some brands are better than others and offer quality materials and finishes that are similar to traditional homes.
Overall, it's much easier to afford a mobile home for most buyers. Just be aware of the cost for land, transporting the home, and any other features you may need since these can add up quickly.
Construction Pros of Mobile Homes
Thanks to the factory-built design, mobile homes are not susceptible to things like wetness and weather. This means the home is built in a controlled environment from start to finish, so there's less risk of structural damage.
Manufactured homes are built on an assembly line using a specified floor plan and materials. This means that each home is built to a certain set of standards that do not deviate.
As a buyer, this also means you won't have to worry about subcontractors and time delays. With a mobile home, your house is constructed on a set timeline and every person who touches it is a direct employee of the manufacturer.
Standard homes often undergo issues like timeline extensions, problems with contractors, and theft of materials. Since a manufactured home is built in the factory, you don't have to worry about anyone stealing anything from the site.
Cons of Owning a Mobile Home
While mobile homes are affordable and offer alternatives to traditional housing, there are a few negative aspects of owning these types of houses. First, mobile homes are more difficult to finance and usually only offer the buyer high-interest rate, short-term loans.
If you don't own the land under your mobile home, the person or company who does can raise the cost to lease the land at any time. This issue often puts homeowners at a disadvantage and forces many people out of their homes since they can no longer afford the cost to rent the land.
Most manufactured homes are not built to the same standard as a stick-built home. This means that materials and finishes are not as durable and may not last as long as they would in a traditional home.
If you're shopping for a mobile home, keep in mind that they usually only come in a single floor, ranch style. If you have a large family and want a two-story home, mobile homes may not be for you.
When a mobile home is placed on a temporary foundation, it's more prone to damage from things like flooding and high winds. Make sure you choose a home that can and will be attached to a permanent foundation for better durability.
Mobile homes are similar to vehicles in that they can quickly depreciate in value. If you're looking for a home as an investment, these types of houses might not be right for you.
Weighing the Pros and Cons of Mobile Home Buying
If you already have some land that you own, a mobile home can be an affordable way to have your own house. For those seeking a great deal, these types of houses can offer you a place to live without paying thousands in rent each month.
Weigh the pros and cons of buying a mobile home carefully before you make a decision. The more you know about these types of homes, the better prepared you'll be in the future.
Visit our website today for more information about properties throughout the Miami, Florida area.