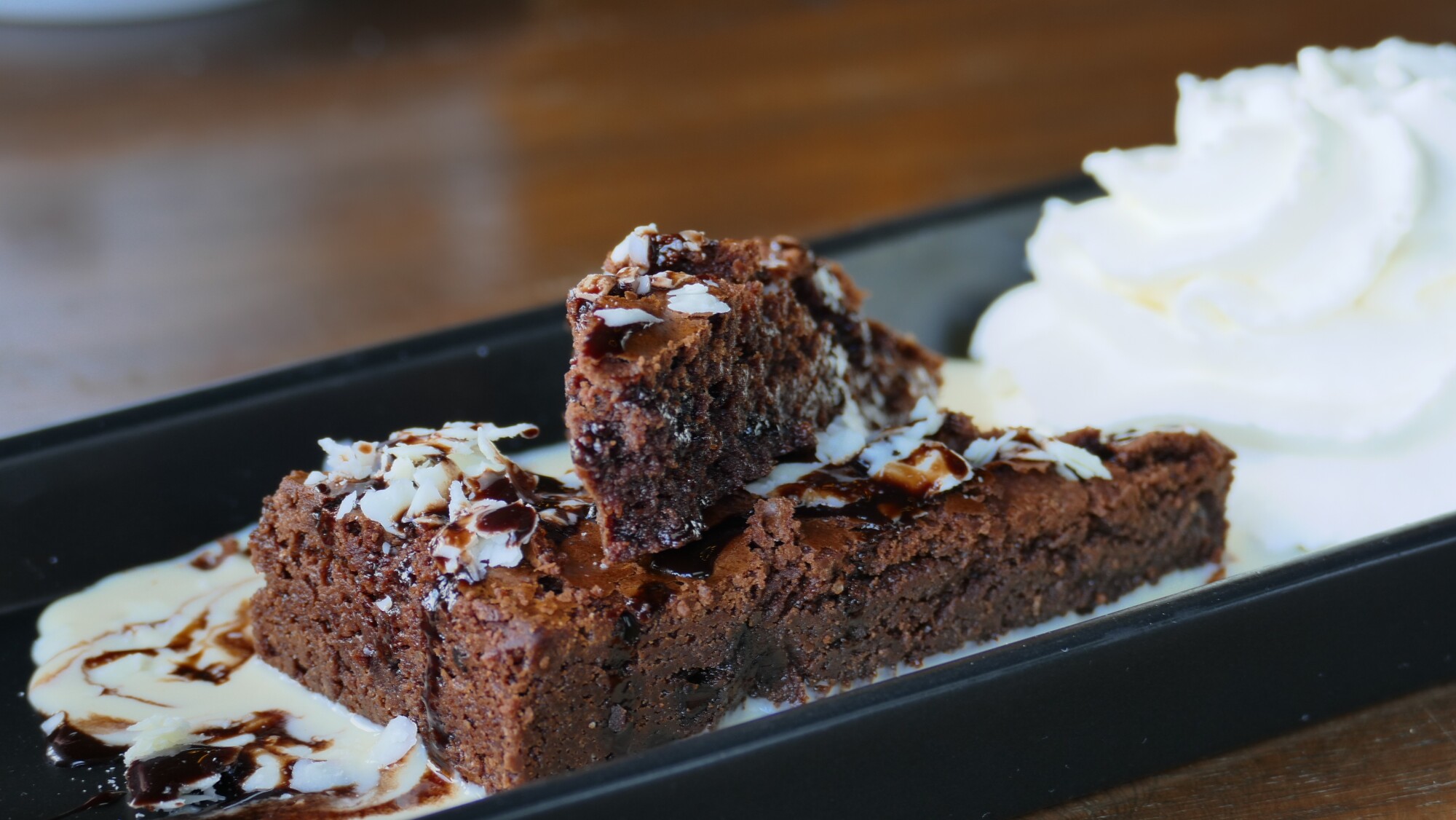 8 Effective Tips for Making Brownies Everyone Will Love
Gooey, chocolatey-rich brownies are always a crowd-pleaser. Warmed up and served with vanilla ice cream, this dessert is enough to melt away all your troubles in an instant. If there is one recipe you can rely on to please even the fussiest of eaters at your next dinner party or celebration, it's making brownies. 
However, brownies can also be divisive. There are those who prefer the light and fluffy kind, and those who prefer the dense and gooey kind. The difference between the two is the ingredients and method of preparation. 
Either way, here are a few top tips on making brownies to die for. 
1. Consider the Type of Brownie You Want to Make
As mentioned, some people love light and airy brownies that have a cake-like texture. While others prefer the fudgy, denser kind. And each to their own — both variations are delicious and are likely to please a crowd. 
Depending on the type of brownie you want to make, the ingredients will vary a little. If you want to make cakier brownies, opt for a recipe that uses cocoa powder, instead of melted chocolate. As well as a good proportion of flour to other wet ingredients. 
If you're opting for the gooey kind, your recipe should include melted chocolate versus cocoa powder, as well as a higher ratio of wet ingredients to dry. 
2. Always Use High-Quality Ingredients When Making Brownies
Making the perfect brownie does depend on texture. But more than anything, it's about the rich, deep, chocolate flavor. This is why it's so important to use the best quality chocolate or cocoa powder in your baking. 
Whether you opt for a recipe with melted chocolate or cocoa powder (or both), always choose dark, bittersweet chocolate or cocoa powder. If you want the recipe to be sweeter, opt for semi-sweet dark chocolate. Or, if you prefer to sweeten your brownies in a more natural way, have a look here for inspiration.  
For convenience, choose dark chocolate chips for melting, or chop up a chocolate bar into small chunks and then melt it. Ultimately, the flavor of your brownie comes down to the quality of chocolate, so choose wisely. 
3. Always Bake With Room-Temperature Ingredients
This is a brilliant tip to keep in mind to assist with the emulsification of ingredients and your batter. Using cold ingredients can actually "shock" your batter and may result in a sub-par baked product. 
So, make sure all of your ingredients are at the same(ish) temperature when baking — especially your eggs, butter, and milk. Don't shy away from using melted butter in your brownie batter, either. This is what makes brownies moist and fudgy if that's the texture you're going for. 
However, if you want to bake a fluffier, cakier brownie, use soft, room-temperature butter and cream it together with your eggs and sugar. 
4. Whip Your Eggs and Sugar Well 
This is probably one of the most crucial steps in baking the perfect brownie. You want to devote a good amount of time on whipping your eggs and sugar together until they are pale, light, and fluffy. Don't rush this step! 
The reason you want to spend a good amount of effort on this is that most brownie recipes don't include other leavening agents, such as baking powder/soda. Essentially, your eggs are your leavening agent. 
The fluffier your egg and sugar batter, the better your brownies will crackle on the top. Use an electric hand mixer to get your batter to that perfect light and creamy texture. 
5. Flavor Your Brownie Batter 
If you want to step things up a notch and really make a statement with your brownies, don't overlook the flavoring of your batter — aside from the chocolate, of course. 
Other great flavor enhancers include the likes of vanilla extract, espresso powder, and most importantly, salt. 
Now, vanilla extract is pretty standard in most baking recipes. In brownies, the floral flavor of vanilla helps to bring out the taste of the chocolate. You may not be too sure about espresso though, but rest assured, your brownies won't actually taste like coffee. 
Espresso powder has a great way of deepening the chocolate flavor of your brownie batter, without overpowering the flavor. Finally, salt is the all-important ingredient that brings all the flavors of your brownie together, allowing each ingredient to truly shine. 
Salt is just as important as sugar when it comes to baking, so don't forget it!
6. Keep Things Light When Mixing Your Batter
The last thing you want to do is overmix your brownie batter. Remember that the lighter your touch, the lighter and crunchier the top of your brownie will be. 
Once you've added your dry and wet ingredients, keep the mixing to a minimum. This way, you won't knock all the air out of your whipped egg and sugar mixture. 
Overmixing also has a way of leaving behind a tough, gummy texture, rather than a soft, chewy one. So fold together your wet and dry ingredients until just combined, then pour into your baking tin. 
7. Pre-Prepare Your Pans 
Is there anything worse than trying to scrape out a cake from a pan that you just haven't prepared well? Don't make this mistake with your brownies and pre-prepare your pans before you even start making your batter. 
The best way to do this is to line the bottom of your baking pan with parchment paper to prevent them from sticking. You want to ensure that the parchment paper also reaches up the sides of your pan so the batter doesn't stick to the sides. 
To be extra careful, spray the pan and parchment paper with baking/cooking oil so it's easy to remove from the base of your baked brownies. 
8. Keep Oven Placement in Mind 
When it comes time to bake your brownies, it's important to keep oven placement in mind. If you place your brownie pan too close to the bottom, they could burn before they're cooked through. If you place it too close to the top of your oven, the brownies could bake too fast from the top, down. 
You want to place your brownie pan on the middle rack of your oven. 
Be aware of the suggested bake time of the brownies and the type of oven you have. Allow for 5 minutes of leeway time before the baking time is up. It's always better to check if brownies are cooked before allowing them to overcook!  
Are You an Avid Baker or Cook? 
Making brownies is not quite an exact science, but it's pretty close. By following these tips you can achieve the perfect brownie that your friends and family will ask for, time and time again. 
Looking for a plethora of cooking, baking, and recipe inspiration? You're already in the right place. Explore the rest of this site for daily updates for all cooking, baking, and nutrition fans.