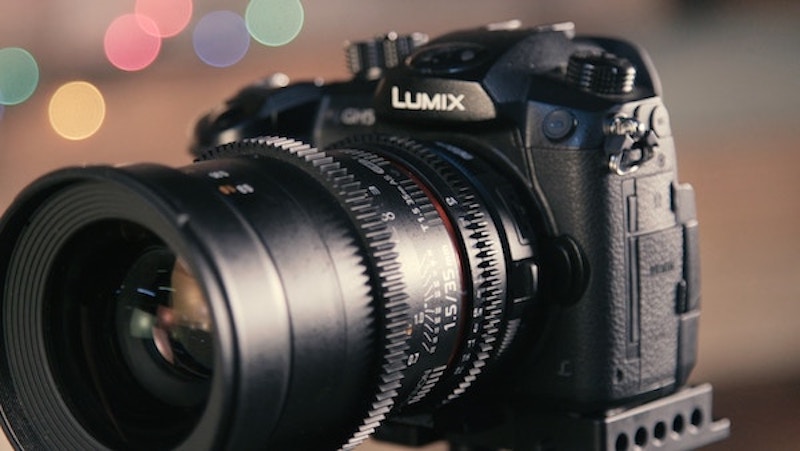 The Future of Micro Four Thirds Photography
Panasonic celebrated 10 years of its Lumix G series last year (2018). In the same year, they also introduced their first ever full-frame models the S1R, and the S1.
With Panasonic finally entering the full-frame market, many were predicting that the camera manufacturer would completely abandon their Micro Four Thirds range, the format pioneered by an alliance between two photography giants, Olympus and Panasonic.
The rumors appear to be unfounded, but it's still worth exploring whether Micro Four Thirds photography will retain its relevance in an increasingly mirrorless world.
After Panasonic announced that it had joined forces with Leica and Sigma to create the Lumix S1R, micro-four thirds users were naturally concerned about the future of the format, especially when you considered the deafening silence from Olympus.
Stefan Kaufmann, Olympus CEO of Europe, Middle East, and Africa finally laid the fears to rest with his announcement in support of Micro Four Thirds photography at 2018's Photokina.
"We believe the future of photography is mirrorless, but certainly not only full frame." Stefan then went on to say that "Micro Four Thirds will remain highly relevant."
Fans of Micro Four Thirds can rest easy knowing that Olympus will continue to support the format with new developments in camera systems and lenses.
PANASONIC ON THE FUTURE OF MICRO FOUR THIRDS
As we mentioned before, with Panasonic introducing two full-frame models, speculation was rife about whether they would continue to support Micro 4/3s.
Barnaby Sykes, Lumix's UK Marketing Manager explicitly stated Panasonic's stance on the situation in an interview with PhotoGearNews. [link: https://www.youtube.com/watch?v=QENq5UETc3U Time: 2:55].
Barnaby makes it quite clear that Panasonic will never drop Micro Four Thirds from their product line-up, and follows up with a few interesting statistics on why they will continue to support it.
According to Barnaby, around 30% of the market is full-frame, of which the S Series is designed to take advantage. Approximately 70% of the market is taken up by smaller sensor cameras.
A large portion of that market is with M43 cameras. In 2018, Panasonic introduced the GH5, GH5S, and G9, which should serve as confirmation of Panasonic's continuing support for enthusiasts of Micro Four Thirds photography.
Further proof that Panasonic is not abandoning the format can be found in their release of a new lens, which is a professional LEICA DG 10-25mm zoom lens, the world's first Full-range f1.7 constant aperture lens, as well as the world's fastest (as of September 2018).
THE MICRO FOUR THIRDS FORMAT IS NOW MORE THAN A DECADE STRONG
The Lumix G range of cameras from Panasonic created one of the biggest success stories in photography.
While other manufacturers fell like flies as they failed to gain a foothold in the compact mirrorless market, the G series went from success to success.
The alliance with Olympus further cemented the M43 as a viable format for professionals, amateurs, and casual photographers alike.
ALWAYS A PLACE FOR MICRO FOUR THIRDS ACCORDING TO OLYMPUS
Sony started the shift towards full-frame mirrorless cameras in 2013, and since then many more manufacturers have begun to release camera models in this format, but will this relatively new format have an impact on Micro Four Thirds photography?
Shigemi Sugimoto, who is head of the imaging business at Olympus, believes that the growing interest in full-frames without mirrors will only be suitable for the Micro Four Thirds format.
All levels of photographers are starting to take an interest in mirrorless cameras, and some of that interest will no doubt siphon off into the Micro Four Thirds market due to their significant size and weight advantages.
LENS MOUNT ADVANTAGES
A Micro Four Thirds mount is almost double the size of its sensor. This means the engineers for M43s have tons of options when it comes to designing optics for the cameras.
Olympus is aware of what its users want, and a lot of M43 fans have been requesting high-quality telephoto lenses.
Olympus has been listening and has prepared a line-up of lenses over the next year which should delight shutterbugs in both the professional and amateur sectors devoted to Micro Four Thirds photography.
In 2019, Micro Four Thirds users can expect no less than 8 new lenses for the format, which will include:
* Bright Prime Lenses ranging from 10mm to 60mm * Telephoto Zoom Lens (60-250mm) * Telephoto Zoom Lens (48mm-210mm) * Super Telephoto Zoom Lens (95-400mm Non-pro Zuiko) * Standard Zoom Lens (10-40mm) * Wide Zoom Lens (9-30mm) * High Magnification zoom lens (Non-pro Zuiko) * M.Zuiko 150-400mm f/4.5 TC1.25x IS Pro
You may have noticed that many of the lenses above indicate that Olympus has shifted a lot of its focus towards the professional market.
The numbers are guidelines only as the finished products may differ slightly, but it's still a good indication that the M43s market is alive and well and is primed to enter the big leagues as an alternative professional format.
OLYMPUS AND ITS WAR ON TRIPODS
Olympus has shown that they have a commitment to lightening the load of photographers everywhere by continuing with development in the Micro Four Thirds arena.
This desire to make photographers more mobile has inspired Olympus to reduce the need for a tripod by enhancing the Image Stabilization (IS) featured in their Micro Four Thirds range.
Part of the challenge for greater image stabilization is that the technology takes up room in the camera body.
With current technology, this would mean that a camera body would need to be bigger so it can accommodate the greater range of lens and sensor movement.
However, Olympus is working on new workarounds to ensure M43 camera bodies stay at the same size and weight, while the telephoto lens is made to be smaller and lighter.
CONCLUSION
The Micro Four Thirds has been a major success story for over a decade now.
Two of the two biggest players have continued to pledge their support, with their statements backed up by new camera models and lenses which have recently been released, or are soon to hit the market.
The feature set of M43 cameras makes them a versatile option for photographers who need it all; from fast fps capture to 4K 60 fps video, and the results speak for themselves.
However, the lasting appeal of M43 cameras stems from their compact size. Photographers everywhere are lauding the format for saving them from painful shoulders and stiff backs caused by a bulky and heavy camera kit.
Sure, the capabilities of a camera are an important consideration, but skill and a creative eye for the craft are perhaps even more essential to capturing beautiful images.
Many professionals who have converted to M43 have stated time and again that they have no problem producing professional level work which never fails to delight their clients.
The fact that many of this year's releases are squarely aimed at the professional level proves that support for Micro Four Thirds photography is not going anywhere, nor will it any time soon.