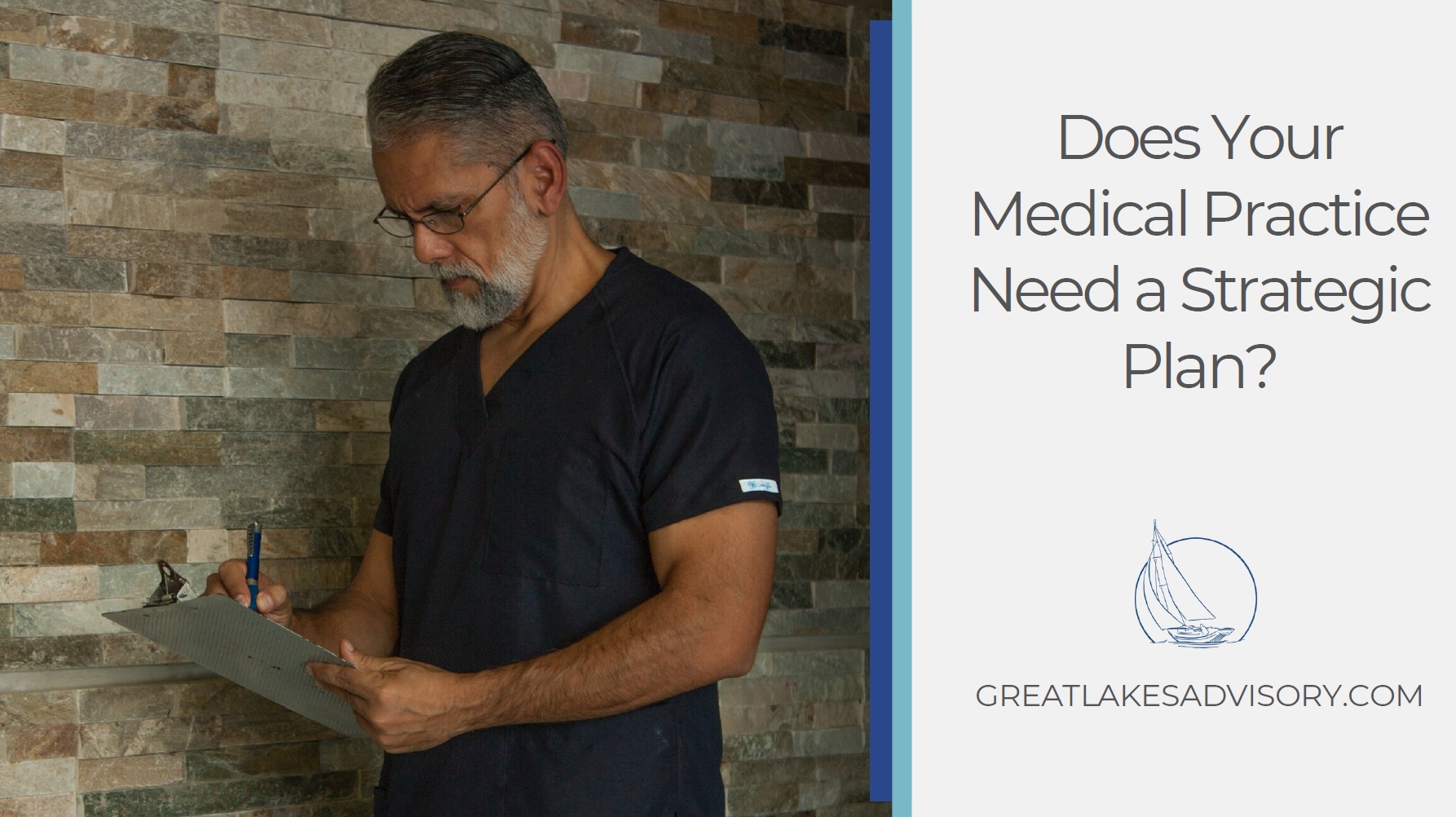 Does Your Medical Practice Need a Strategic Plan?
Photo From Unsplash
Originally Posted On: https://greatlakesadvisory.com/does-your-medical-practice-need-a-strategic-plan/
When we begin working with clients, we often find that they don't have a documented strategic plan. Many times, this was never even a consideration. We are a medical practice. How is a strategic plan going to help us?
Your strategic plan shapes the specific initiatives to pursue that guide you towards goals. Despite not having a strategic plan, many physicians still have a vision for the future operations of their practice. Establishing goals is essential. However, without developing a roadmap for accomplishing your targets, goals are often left unrealized.
It is time to pave the way towards the potential you have always envisioned for your organization! After developing the strategic plan, articulately explain the strategy to every employee within your organization. As the owner of the practice, you understand what the future holds, but we need to align employees to this vision and receive buy-in from all staff members. Doing so helps employees understand the value of their work and how they contribute to specific goals.
For those starting their first plan, writing a strategic plan is an enlightening process and more valuable than the output of the plan. Through this task, you self-reflect on the current state of your business and strategize how you will realize your vision. By developing an action-orientated plan, you establish more concentration among employees. The strategic plan is a dynamic process and should be updated once a year.
A strategic plan does not have to be an elaborate, multi-page plan, either. Instead, we advocate for a brief but methodically crafted document. A concise plan helps keep everyone at the practice focused on the same goals.
So, what will I learn through the development of a strategic plan?
You will gain a better understanding of where you are now, where you are going, and how you are going to get there. The document outlines the goals, priorities, and strategies to accomplish the plan. Further, it defines the roadmap to grow your organization.
Do you need help writing your strategic plan?
Schedule today to get started: