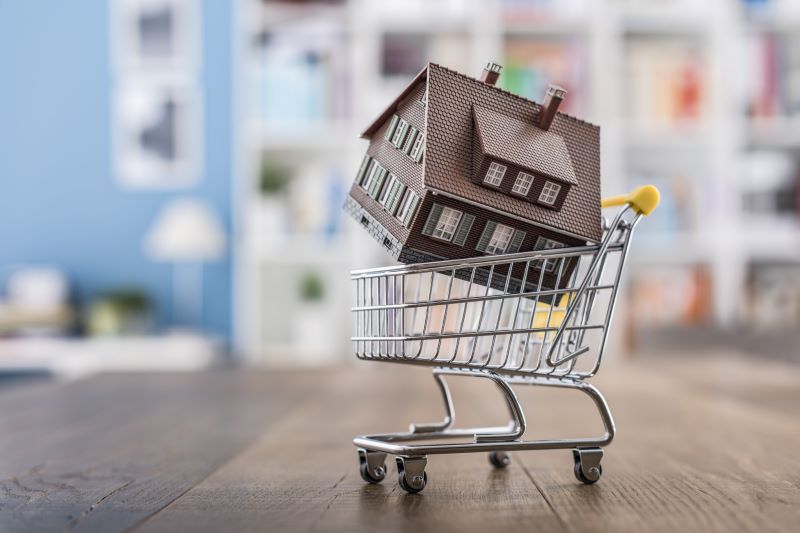 The Closing Process in the State of Virginia: What's It Like?
Originally posted on https://www.biggerequity.com/the-closing-process-in-the-state-of-virginia-whats-it-like/
Whether you live in Northern Virginia, Hampton Roads, or the mountains, Virginia is a beautiful state with lots of fantastic property.
If you've found a realtor and made your offer, the next step is to have your mortgage processed so you can close and move in.
This handy guide will explain the Virginia Closing Process and what you can expect so you'll be prepared for the big day.
The Who and Where of Closing
In Virginia, the closing process typically takes place at an attorney's office or at your title company's location. The buyer will sign all documents related to the mortgage and the transaction.
Once all of these documents are signed and the final payment is handed over, in most cases, you're ready to take possession of the keys to your home. Unless you've agreed to allow the seller to stay in the home for an extended period of time, the home is all yours.
Your lender will tell you exactly when and where the closing will take place. Make sure all parties are present so everyone listed on the mortgage and title can sign all documents.
You may want to arrive a few minutes early just to make sure you have everything you need. Once you're there, the attorney or title company will present the closing documents to you.
Read them over carefully, and then you can sign off to take possession of your new place. The closing day is also referred to as the settlement process.
Preparing for the Virginia Closing Process
Before you can close on your new home, a title search will be performed. This search is to determine if there are any prior liens or other assessments on the title.
Titles with issues are often referred to as a "clouded" title. Those without any liens are considered to be a "clear" title.
Once the title is considered clear, you'll be given the official closing date and other information. The attorney or title company will issue something called a title commitment.
All of the important paperwork will then be prepared, including title insurance. Once all parties have the information they need, the home is ready for closing.
What Buyers Should Know
At least three days before closing, you should receive information detailing all of your final costs. The lender should provide this information to you so you'll know how much money is needed at closing.
The amount of your cashier's check or wire transfer will be listed as "cash needed to close." Make sure that you have the exact amount ready on the day of closing.
Your closing costs will include the downpayment minus any earnest money, lender's fees, and escrow costs. Items like homeowner's insurance and property taxes will be added to the total.
Other line items may include things like courier fees, pest inspection fees, and notary fees. Each fee will be listed on a separate line item so you can clearly see what it's for.
Always read your closing disclosure carefully and contact your lender as soon as possible if you have any questions or concerns. The Virginia Closing Process is fairly easy as long as you're fully prepared ahead of time.
Either the day of closing or the day before, a final walkthrough will be performed by you and your realtor. This is your opportunity to make sure the property is in the same condition as originally agreed upon.
The Final Steps
Once the day of closing arrives, you'll be required to sign all closing documents. While it might seem like a lot, each document plays an important role in the settlement process.
You'll pay all of your fees, including downpayment and closing costs, in the form of a cashier's check or wire transfer. In most cases, a personal check is not permitted.
Your lender will tell you exactly who the payment will go to. In most cases, it will be written to the title company who will handle the processing of the mortgage and other documentation.
Once the money has been handed over and all of the proper documents have been signed, a representative from the title company will record the transaction. They will file the deed with your local municipality so they know the property has changed hands.
You will receive your keys, and then it's time to move into your new home! From start to finish, an official home closing should not take much longer than thirty minutes to an hour.
It's recommended that you call your lender or the title company the day before closing just to verify the exact amount of funds you'll need to close. Always keep a record of your documents for future use in case you need them.
Closing on a home is a huge step and certainly something to celebrate. Once you've got the keys, it's time to spend some time enjoying your new home in Virginia.
Closing Made Simple
Once you understand the Virginia Closing Process, you're one step closer to owning your own home. Whether you're a first-time buyer or an experienced one, it's important to know the various steps and fees.
Read over all paperwork carefully and make sure you have your final closing costs with you on the big day. With the right preparation and a good understanding of the process, you'll be ready to move into your new home.
If you want to sell your home, contact us today for a cash offer and read our blog for more information about the home buying and selling process.