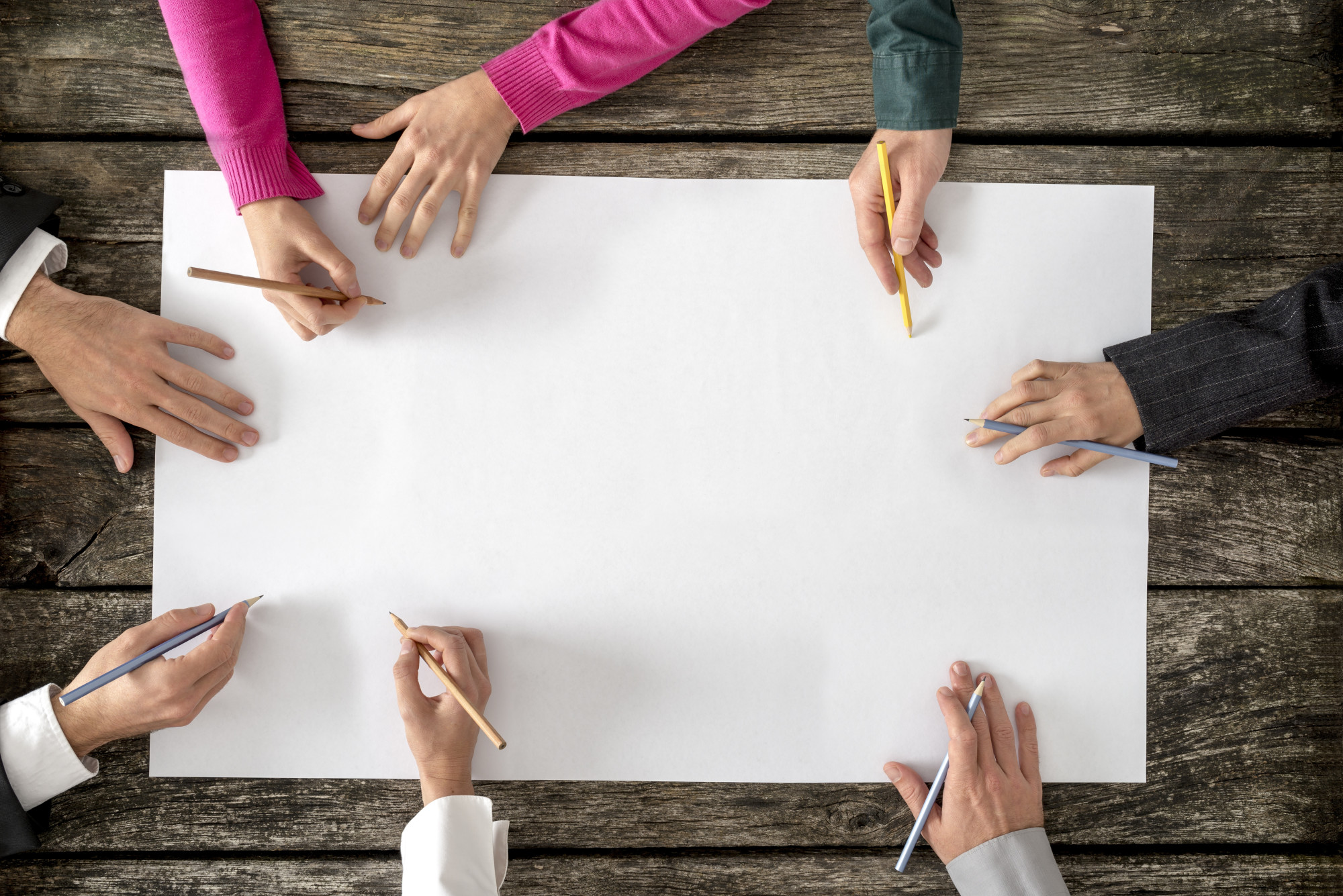 The Best Team Collaboration Tools for 2019
Did you know workers who are primed to act collaboratively stick with tasks 64 percent longer than those working alone? Also, they achieve higher levels of engagement, a higher success rate, and lower fatigue levels.
If you are looking for effective ways to encourage collaboration among your workers, consider using some of the best team collaboration tools. These not only encourage your team to work together but also help to make it easier than ever before.
Keep reading to find out what the best tools available are.
Huddle
This is one of the earliest document collaboration tools created. It offers users a high level of security that makes it a smart choice for teams that need to manage projects, work on documents, and collaborate with external clients. It's a popular option for government organizations.
Some key features of the Huddle platform include:
Manage, discuss, share, and co-edit documents
Automatic synchronization
Workflow tracking
Branded client portals
Integrated with Google G Suite and Microsoft 0365
Huddle starts at just $10 for each user per month. This is the starter plan and requires a minimum of 10 users. There is also a Huddle Plus plan, which offers free licenses and advanced collaboration features.
Slack
Millions of people, from all around the globe, currently use Slack. It's a smart platform available for use on desktop and mobile devices. It allows users to send DMs (direct messages), along with files to one person or an entire group.
It also offers the ability to organize conversations into various channels. For example, if you have different projects, one for a general chat, technical support, etc.
Slack also offers video calling, allowing users to speak with colleagues about work and projects in-depth without having to convey information through a DM. This platform isn't a replacement for cloud storage, but it is possible to drag, drop, and even share files with team members using Slack. It's even compatible with Box, Dropbox, and Google Drive.
Perhaps the most appealing benefit of Slack is the free version, even though it has limitations. It allows you to see if this platform is right for you.
Addin Work Hub
This is an Office 365 productivity and collaboration tool that's uniquely designed to help workers get things done more efficiently and faster. It provides a fully personalized dashboard, which makes it possible to work alone or with a team.
A unique benefit of the Addin Work Hub is the ability to set it up for use with delivery orientated, customer-facing, or operational roles. Some specific benefits of this collaboration tool include:
Personalized workspace
Easy knowledge transfer
Allows staff to work together from any location
With this work hub, you can feel confident that your team can work well together, regardless of location.
Backlog
This is a powerful, feature-rich, yet lightweight team collaboration tool. With this in use, your team can easily organize, discuss, and track the work being done in a single location.
Some key benefits offered by Backlog include:
Easily break-up tasks into smaller jobs
Easy collaboration
Add comments, questions, and suggestions
Provide encouragement
Backlog is a free service for up to 10 users. After that, it's $35 per month for up to 30 users, and you can also opt for self-hosted versions, which starts at $1,200 per year for up to 20 users.
Asana
This is a team collaboration tool that has been around since 2008, which makes it a veteran in this arena. Large companies like TED, Pinterest, Uber, and Intel all use these as their core method of communication.
Asana was designed as an easy-to-use platform that allows companies to easily track employees' work and ensure the best possible results are achieved. By using the platform, an individual can create to-do lists for any ongoing projects, set reminders for any upcoming deadlines, and even send requests to colleagues.
It's possible for team members to assign comments to various posts in the app, too. It's an effective way to remain organized and facilitate conversations regarding the progression of the work.
Wrike
This is considered one of the leading project management software options available today. It allows users to keep track of work, discuss projects, prioritize tasks, and schedule work in real-time. This helps to improve the efficiency and speed of work in distributed and co-located groups.
With Wrike, you have full control and visibility over your tasks, and the system delivers powerful collaborative functionalities and project management capabilities in an intuitively crafted user interface, allowing you to set priorities, align your team to complete projects smarter and faster across your entire organization.
The purpose of Wrike is to help make modern businesses operate more efficiently and productive and make collaboration between remote and in-house workers easier than ever before. When Wrike is used, you have access to a system that lets you plan and make adjustments in real-time from your office or any other location around the world.
Team Collaboration Tools: Which One is Right for You?
If you are looking for the right team collaboration tools, the list here should help you get started. Evaluate each option to find the one that best meets your needs and the needs of your team.
If you are looking for more helpful information about your business, make sure to check out our blog regularly. Our goal is to provide you with the most updated information for your needs and ensure you can find the solutions that benefit you and your entire team.