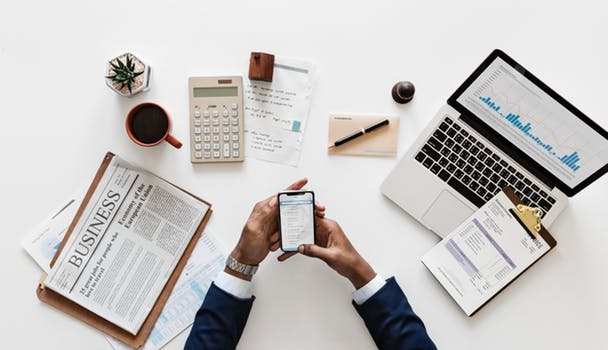 Tax Season! How Managed IT Support Can Aid Your Tax Filing Business
Originally posted on https://www.ablcomputers.com/2019/10/03/tax-season-how-managed-it-support-can-aid-your-tax-filing-business/
Are you worried about system failures during tax season? Fret not!
Having functioning technology is necessary for a tax filing business to carry on with their operations. However, many businesses fail to implement IT support within them, putting their productivity at risk.
IT support for tax companies allows them to continue catering to the needs of customers while having reliable equipment to work with. In several ways, you can save yourself from unnecessary costs and create a healthy work environment.
Read on to learn more about the benefits of hiring managed IT services for tax filing businesses.
Improve Employee Productivity
One of the best benefits of hiring IT support for tax companies is that they can improve employee productivity. Many small tax filing businesses rely on their standard employees to take care of IT work, but their knowledge is limited.
Managed IT services for companies will allow you to keep your employees in their positions without slowing their work rate. The IT support team can quickly address and solve the problem, allowing your employees to take care of their tasks.
Access Your Data at Any Time
Hiring IT support gives you the potential to equip your business with a virtual office, letting you access your fax data no matter where you are. If your business has multiple locations, the virtual office can be accessed by employees all across them.
The IT support team can set you up with a virtual office that will give you access to a variety of features such as voicemail, automatic answering, file management, and more benefits.
Focus on the Core of Your Business
Managing a tax filing business can be stressful, especially when tax season is coming up. Worrying about fixing the electronics in your office is the last thing you want to do, so IT support can ensure that you have peace of mind.
Rather than trying to train employees to learn IT, you can hire a team that specializes in the field to do work for you. This will let you focus on the main purpose of your business, which is offering tax support to customers.
Should you have equipment break around the office, you won't have to break a sweat. The IT guys can inform you and take care of the problem, letting you continue with your day.
Secure Your Data
Some of the biggest data breaches in recent history were results of poor security within the respected businesses. When you hire a tax filing IT support service, you're hiring a set of highly trained individuals that can secure your data.
In a place like New York, millions of clients entrust companies with their data. IT professionals are capable of protecting that data with codes that make it nearly impossible for hackers to get into.
You'll not only have strong network security, but you'll also look good in the public eye. Consumers will be more willing to invest in your service because they know that they can entrust you with their private information.
Add Diversity to Your Workplace
Having people with various skills in the same workplace will benefit everyone involved. They'll be able to teach one another things, and having employees from different backgrounds can make for engaging discussions.
Bringing a set of IT technicians in your office can also encourage your employees to learn. If they can inspire your employees to learn more about computers, your employees will know the difference between a problem they can quickly fix and something that they have to get IT to do.
For example, if one of your employees are having difficulties opening a program, they'll be more likely to know why it's not opening. If it's a small problem they can fix in a matter of seconds, they'll save both themselves and the IT guys time so they can both continue working on important tasks.
Save Money and Profit
At the end of the day, the purpose of hiring IT support for your tax filing business is to help you save and earn more money. With their services, you'll save your business from unnecessary downtime and paying extra money over time.
If a few of your computers break, your employees will be unable to carry out their jobs. With the IT professionals, your computers will be back up and running in no time, allowing your employees to continue working.
Rather than spending money to buy new computers, IT support will update your computers and ensure that they're running properly at all times. You won't have to worry about updating your computers for several years.
You can also avoid the costs that come with training your employees to take on IT work. In many cases, the employees will ask for a higher wage, which would not be worth it because they'd be new to the job.
Invest in Proper IT Support for Your Tax Filing Business Today
Without managed IT support, you're putting your business at risk. Your data will be more likely to get breached, you'll have to invest more money into repairing and replacing computers, and your employees will be distracted by the chaos.
By hiring managed IT support, your tax filing business can continue to grow and garner the trust of consumers to continue investing in your service. You'll have access to 24/7 support and professionals that can answer any of your questions.
Should you have any special requests, the IT service can ensure that your requests are carried out. Make the move and protect your business by hiring proper IT support today. You'll reduce stress, save money, and make both clients and employees happy.
We invite you to take our IT assessment so we can provide you with a personalized consultation. You can also call us at 718-925-4979 to learn more about our excellent IT services.