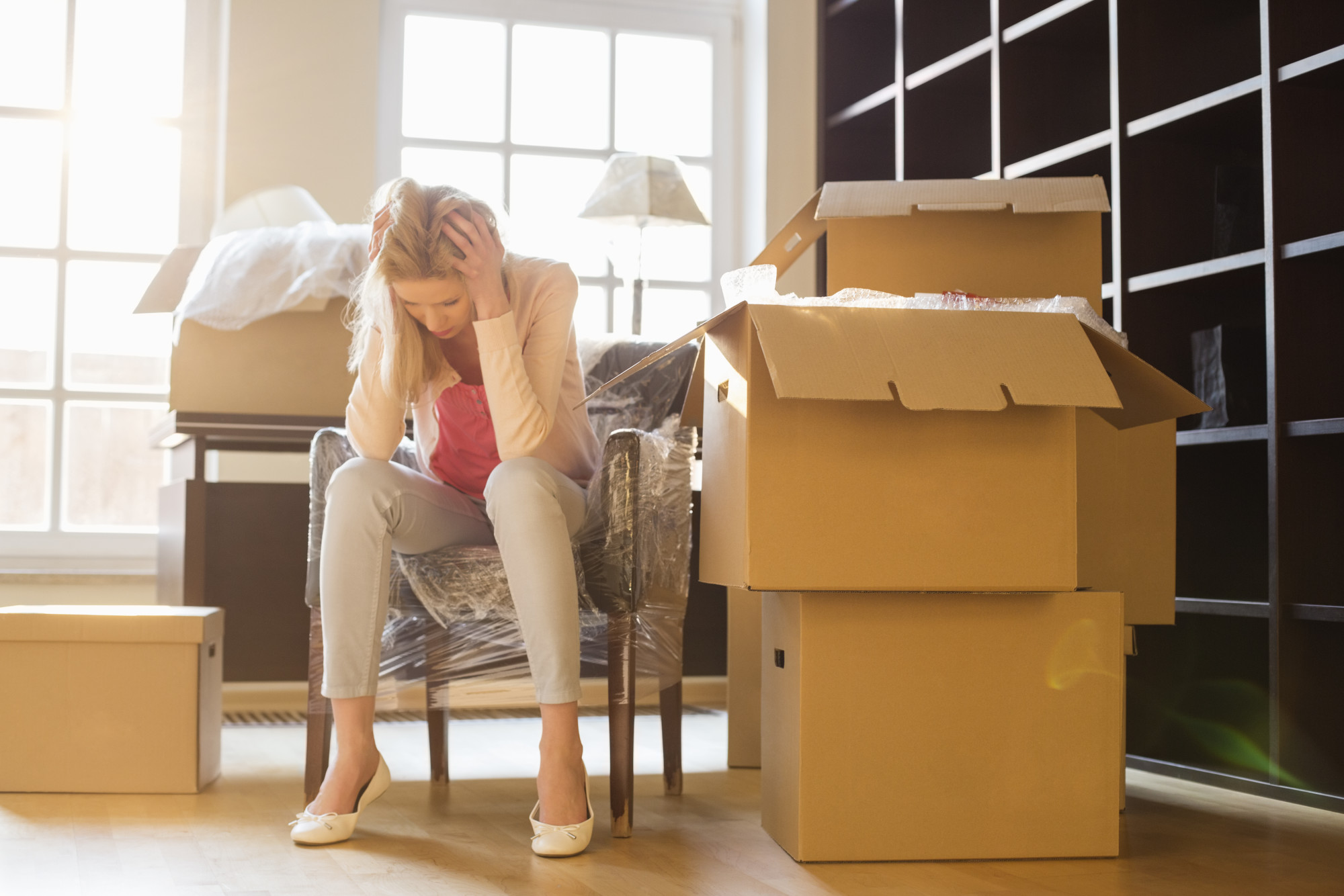 Stress Less: How to Eliminate Moving Stress
According to research by the American Moving and Storage Association, over 11% of Americans move house each year. 
Are you busy planning to move? If so, chances are that you are already nerving yourself up for the stress, extra work, and inconvenience that comes with moving.
Moving is a big job. And not only that, but it also comes with a boatload of logistical issues and potential packing nightmares. Fortunately, there are a number of ways that you can reduce moving stress for yourself so that you can have a smooth move.
If you want to know what these are, then read on. Because we are about to share with you some of the top tips for making your upcoming move stress free. 
Give Yourself an 8-12 Week Window to Prepare
Leaving your packing and other moving tasks to the last minute is a recipe for disaster. Most of us have limited time for these things just prior to moving.
The ultimate time frame to give yourself for preparing for a move is around 12 weeks. Yes, this does sound like a lot but considering that most people can only pack and prepare on weekends and some evenings (and there is a lot of life that needs to happen in those times as well) 12 weeks is a realistic cushion of time. 
If for whatever reason you can't begin 12 weeks prior to moving, try to aim for at least 8 weeks. 
Having a nice buffer of time in which to get prepared will go a long way to reducing moving anxiety. 
Make a Master List of Tasks
The next super weapon that you will need for a stress-free move is a master list of all the tasks that you need to do for the move. Once you start planning your to-do list, you will see that there are so many things to remember, that you can't keep them all in your head effectively. 
Some important tasks to include on your master to-do list are:
Change your address for accounts (such as Amazon) and mail 1 week before moving
Notify places such as the IRS of your change of address 1 week before moving
Defrost your defrost refrigerator the day before moving
Take photos of your old empty home if you were renting (for deposit purposes)
Take photos of your new empty home if you are renting (for deposit purposes)
Have your car serviced if you are moving long-distance
Once you have made your master list of tasks, you will be able to tick these off as you go and have peace of mind that you are getting through the things that need to get done. 
Place Tasks Onto Your Calendar
A great way to ensure that you know exactly what tasks need to be done when—and that you actually do them—is to place time-sensitive tasks onto your calendar.
At the same time, you can also set out goals on your calendar to ensure that you keep up with the packing work.
Get Kitted out
Next up it is time to get kitted out for packing up your house contents. To make sure that you have everything you need, go out and arm yourself with packing supplies.
These might be things like:
Packaging tape
Boxes
Markers
Labels
Bubblewrap
Newspaper
Ziplock bags
Once you have these things in your arsenal you can get packing.
Get Crafty with Categories
One of the best ways to organize your packing process is to divide things into logical categories. 
Packing each room up individually is one of the easiest ways to categorize. But, you might want to incorporate some additional categories into your packing, such as ornaments, things to store, etc. 
Ornaments are great things to pack up first because while your home might look a little bare for a while, they aren't necessary to daily life like your other possessions are. 
Bonus tip: While you are packing up each category or room, have a stash of sandwich bags on hand to use for organizing small bits and pieces such as screws and cables.
Label Everything
As you pack things into boxes, label everything, and in as much detail as possible. You can either itemize contents on the outsides of boxes, or you can choose to number your boxes and then create a spreadsheet that lists the contents of each box. 
To make things even easier to find you can color code boxes by room or category by using different colored labels or tape.
Purge Your Possessions
Moving is the ideal time to do a ruthless purge of your possessions. The more junk you get rid of the less you have to pack, transport and organize on the other side. 
So go through all your stuff either before or while packing and get rid of anything that no longer serves you. You could even throw in some Marie Kondo videos into the mix to get really inspired!
Check out Storage Options
If you find that there are a number of things that it does not make sense to part with, but you won't use them in your next house, or won't be able to store them there, then you can consider storage options. 
You can also choose to temporarily store items to take the strain off of the big move. According to a report by the Self Storage Association, a large number of people who utilize storage pods do so because it helps them during moving.
If you want to check out how to plan what to keep in a storage pod during your move, as well as some more moving tips, check out this guide. 
Put Together a Moving Day Pack
On the day of the move, the last thing you want is to have essential items packed deep down in taped up boxes. To avoid this nightmare pack yourself a suitcase of personal items like clothes and toiletries. Also, pack your bedding and towels in a handy bag or box.
For kitchenware for the first day or so, make up a clear plastic box of need-to-have items like mugs, plates, cutlery, and a kettle, pot, and pan. 
For last-minute cleaning at your old house and any move in cleaning at your new one, also pack a ready-to-go selection of cleaning items.
Use These Tips to Banish Moving Stress
Moving is a big and disruptful undertaking. But by using these tips you can minimize the chaos and cut moving stress to a minimum.
If you enjoyed this post or found it helpful, be sure to keep browsing our blog for more like this. And in the meantime, good luck with your move!