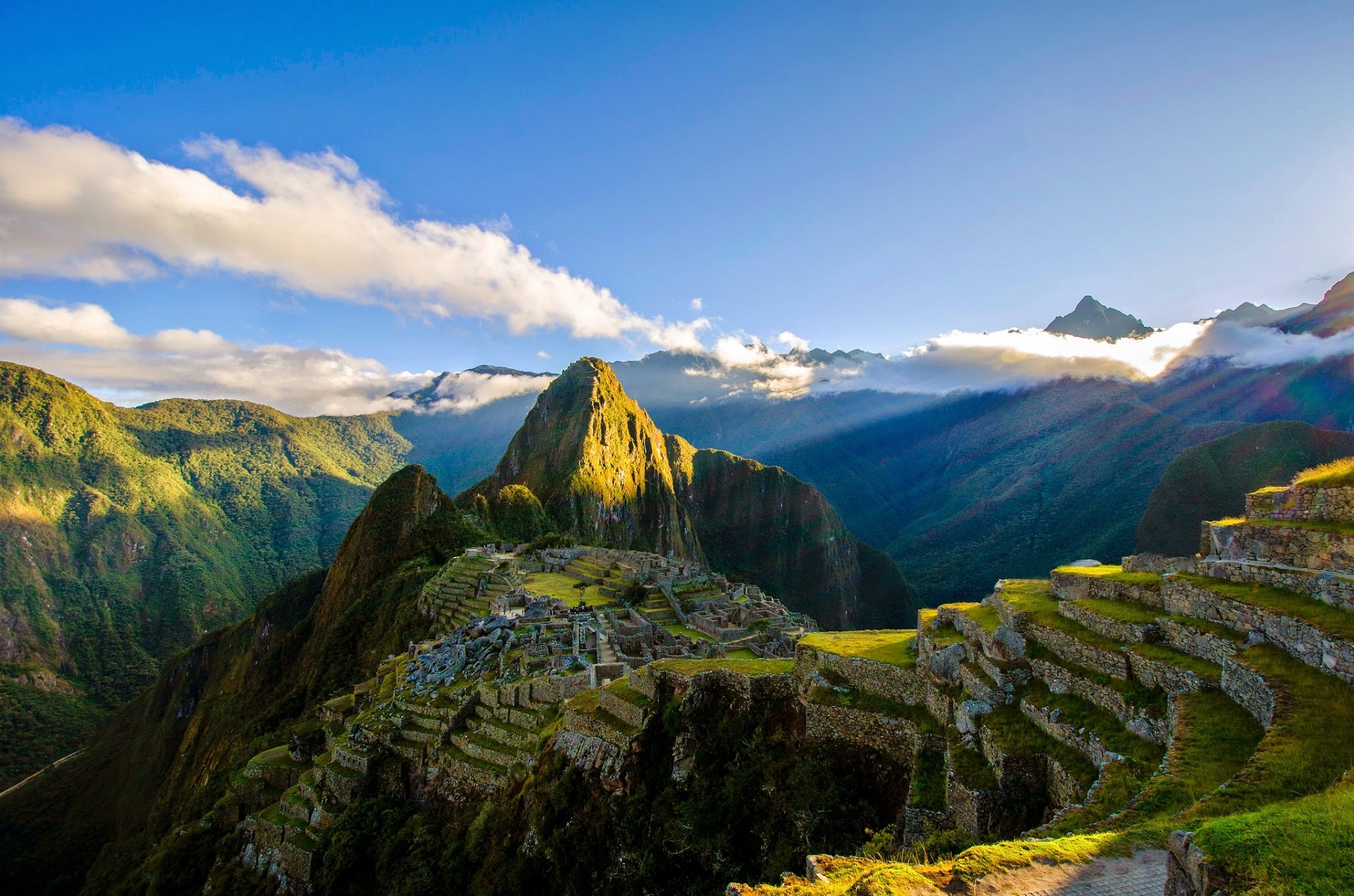 Breathtaking: 7 of the Most Beautiful Places in South America Worth Visiting This Fall
If you've got the travel bug, you're not alone — thousands of people travel the world each year to experience different cultures and beautiful new lands. One of the favorites on the travel lists is South America.
Whether you've been to South America before or not, it is doubtful that you've seen all of the most beautiful places in South America. There are simply too many to see in a lifetime but we will help you find some of the best spots to visit.
Continue reading this article to learn about beautiful places in South America.
We're Off to the Most Beautiful Places in South America
Don't forget your glasses and sunscreen. It's time to go on an adventure.
1. Galapagos Islands
Nature-lovers rejoice and view programs for the Galapagos Islands with its beautiful creatures and views.
Most people think of the giant tortoises when they think of the Galapagos Island and for good reason. These magnificent creatures are a sight to behold with some of them weighing in at over 500 pounds.
Besides the amazing wildlife, there is much more to see including the gorgeous white sand beaches — and don't forget the lava tunnels.
2. Easter Island, Chile
Easter Island is located 2,000 miles off the coast of Chile. With it being this far off the coast, it is one of the world's most remote islands.
If you're wondering if Easter Island is worth the effort to get there — yes! Here are some reasons why you shouldn't miss out on traveling to Easter Island.
When you arrive on Easter Island, one of the things you'll find is the mysterious Maoi statues. If you were to count all of these statues on the island, you'd find there are over 900 of them.
The island has many beautiful beaches you can enjoy. Don't forget to check out the volcanic craters.
If you're up for a good party then make sure you come when the two-week Tapati Festival is happening.
3. Iguazu Falls, Brazil/Argentina
You'll find Iguazu Falls on the border of Brazil and Argentina. The Iguazu Falls are a series of 275 waterfalls along the river. Some of the falls are as high as 260 feet.
Depending on which side of the falls you're on, you're going to experience a different type of beauty.
When you're thinking about visiting this location, make sure to understand whether you're going in the dry season or the rainy season. Depending on the season, you're going to get a very different experience.
For the best experience, schedule enough time to relax and enjoy each side of the waterfall and don't try to do it in one day.
4. Fernando de Noronha, Brazil
There are lots of things to see in Fernando de Noronha, Brazil with its 21 islands. The peaches here are undeveloped and the islands are an important marine conservation area so the lack of development isn't going to change any time soon.
You'll find plenty of wildlife in the crystal clear waters when you're swimming. Turn around and you can look up at the gorgeous rocky peaks.
Schedule a hike along some of the most popular paths to great views you've only seen on television. For better views, you might consider booking a tour with one of the local tour guides.
If you want to take a tour with a tour guide, you should book it quickly since there are only so many visitors allowed.
5. Machu Picchu, Peru
You've most likely heard of this famous city up in the Andes Mountains. After being abandoned, this city wasn't found again until 1911.
If you want to see Machu Picchu, you can choose to go the easy way by train or you might decide to hike the Inca Trail for the experience. The Inca Trail is some 50 miles so be prepared before you head off on your quest.
The ruins of the city are sure to take your breath away once you arrive at your destination either via train or the Inca Trail.
Make sure you get used to the atmosphere before you head all the way to Machu Picchu. You might stay a couple of days in Cusco so you can get used to how it affects your body.
6.  Salar de Uyuni, Bolivia
If you want to be blown away by pure beauty then Salar de Uyuni, Bolivia needs to be on the list. This is the world's largest salt flat. It spans over 4,000 square miles and during parts of the season, it is covered with very shallow water.
During this time, the salt flat looks like a mirror and make it an amazing setting for a very surreal photoshoot.
There are other opportunities for beautiful sightseeing in this area so make sure you have your hiking shoes. Whether its deserts with cacti that you're seeking or if you want to see the local towns, it's not far away from Salar de Uyuni.
7. Perito Moreno Glacier, Argentina
This massive glacier is a sight to behold. You'll hear cracking and crashing as the ice breaks off of the glacier. You should know that this is one of the world's few advancing glaciers.
Perito Moreno Glacier doesn't seem to know about global warming and doesn't seem to be too worried about shrinking any time soon.
Find More Inspiration and Other Great Reads
Now that you know about the most beautiful places in South America, why not read more travel content to inspire you? We also have articles on other popular topics so look through our site to see what you like most and drop a bookmark today.