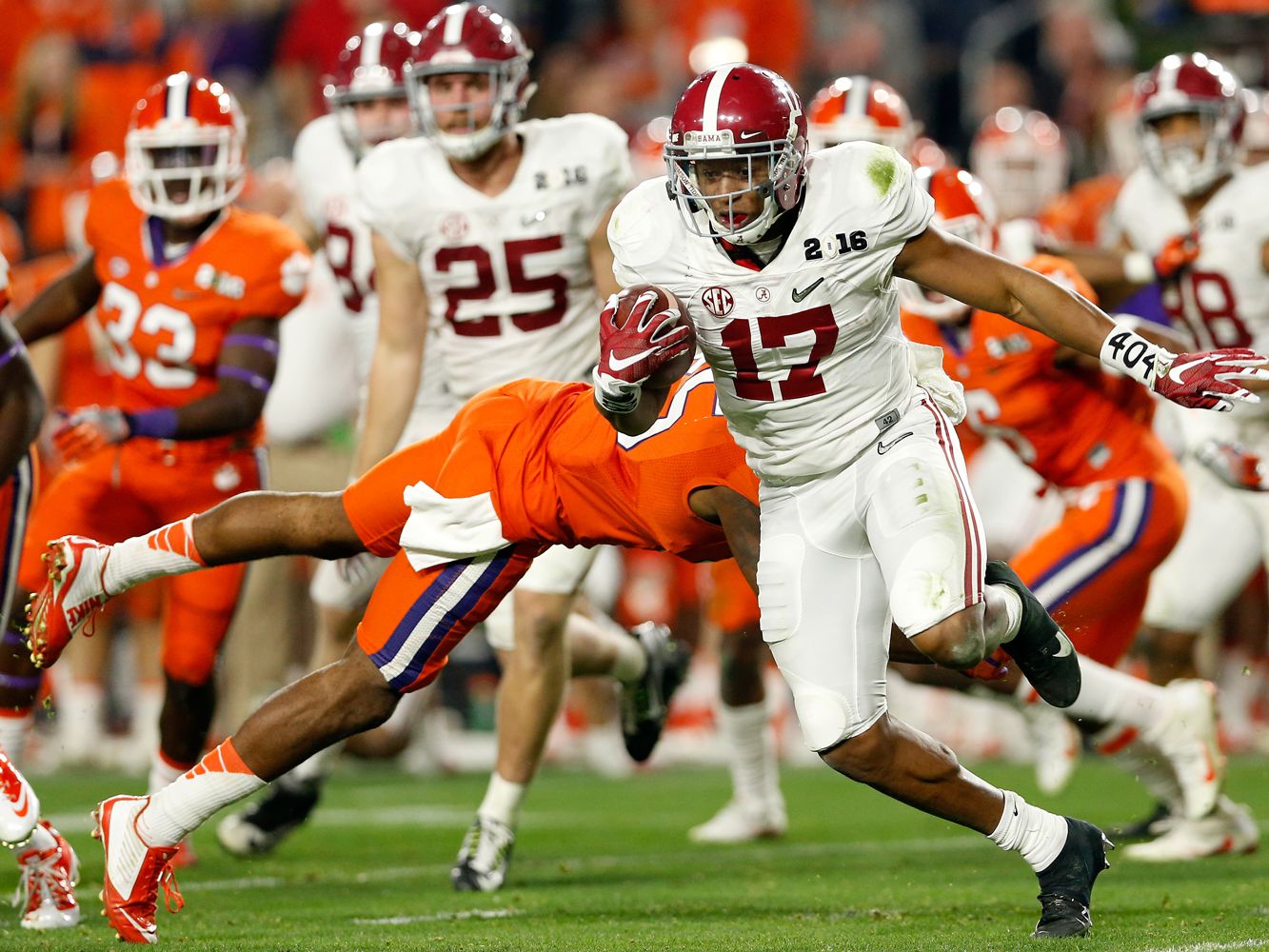 Betting Strategy: How to Read College Football Lines and Make Winning Picks
In theory, it might seem as though betting on college football games would be pretty much the same as betting on NFL games. But finding the right college football lines to bet on can be more challenging in many cases.
There are almost 130 FBS college football teams compared to just 32 NFL teams. That alone makes it difficult for sports bettors to research college football games and find the point spreads and moneylines that offer the most value.
Do you want to learn some of the tricks of the trade when it comes to reading college football lines and making winning picks? Here are some things you need to keep in mind when betting on college football.
Reading College Football Lines
While there are some challenges associated with betting on college football versus betting on NFL football, you read college football lines the same way you would read NFL ones.
In every college football game, there is a favorite and an underdog. There is a point spread for each game that illustrates how much better oddsmakers think a favorite is than an underdog.
For example, some of the college football lines for Week 1 of the 2019 college football season look like this as of right now:
Florida (-7.5) vs. Miami (+7.5)
Utah (-6.5) vs. BYU (+6.5)
Virginia Tech (-2) vs. Boston College (+2)
To win a bet on any of these games, you would need to either:
Bet on the favorite and have them win by more points than the points listed in the college football lines
Bet on the underdog and have them either win outright or lose by fewer points than the points listed in the college football lines
You also have the option of placing a moneyline bet on a team. When you do this, the only thing you'll need is for the team you picked to win outright to win your bet.
The college football lines for moneyline bets look like this:
Florida (-310) vs. Miami (+255)
If you were to place a moneyline bet on Florida, you would need to put down $310 to win $100. If you were to place a moneyline bet on Miami, you would win $255 when you put down $100.
Deciding Which College Football Teams to Bet On
Understanding college football lines is one thing. But figuring out which lines are the best lines to bet on? That's a whole other ballgame!
On a busy college football weekend, there can be anywhere from 50 to 60 games that have betting lines. It would be almost impossible to research every last one to find which lines offer real value.
But you should pick a handful of games and do as much research as you possibly can on them. You should analyze things like:
How each of the two teams involved in a game have matched up against one another in the past
How the teams have played against other teams during the current season
How the teams have fared both at home and on the road
How injuries could impact both teams during their game
How the weather is going to affect the teams throughout their game
As you might imagine, analyzing all of these things can take a lot of time and effort. It's not easy to track down the best college football lines during any given week throughout a season.
Relying on the Pros for Assistance
If you don't mind doing tons of research on college football lines, you're welcome to do it. But you can also turn to the pros for help when you need a hand making winning picks.
There are sports handicappers that can provide you with picks that are rooted in a wealth of research. By investing in picks, you might be able to significantly increase your chances of enjoying a successful college football season.
Sign up for a football package with us to take advantage of the winning picks that we're able to provide to our customers.