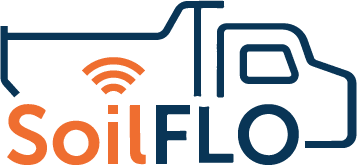 SoilFLO Introduces Revolutionary Software for Streamlining Construction and Environmental Operations
SoilFLO launches software with exclusive features allowing users to streamline earthwork operations. The software is compatible with all systems, allowing users to access it from any device. 
FOR IMMEDIATE RELEASE
Toronto, ON, March 20, 2023— SoilFLO, a leading provider of soil management software, is proud to introduce the innovative software platform that allows industry leaders to integrate it into their site operations.
As a game-changer in the construction industry, SoilFLO offers exclusive features that allow users to streamline earthwork operations. It is compatible with all systems—meaning users can access it from any device and is also designed to work without haulier involvement, making it more efficient and cost-effective.
The software's access permission levels make controlling who can access specific project data easy, ensuring that specifically authorized personnel have access to sensitive information. This feature also makes it easy to collaborate with teams and stakeholders involved in the project.
SoilFLO software provides a same-day launch, which means users can start working on the project as soon as they sign up. This feature is handy for projects that have tight deadlines and require quick and efficient solutions.
The project management tools provide a centralized location for teams to store project data, documents, and information, allowing for real-time collaboration and streamlined communication. The software helps teams comply with regulatory standards by providing easy access to the following:
latest regulations
Permits
licenses required for soil and waste management operations
SoilFLO allows teams to track and manage soil, waste, and materials inventory in real time, providing insights into usage, waste generation, and disposal. It also generates detailed reports on project progress, compliance, and material inventory, allowing teams to make informed decisions based on accurate data.
"We believe that technology should make our lives easier, and that's what our platform does for construction and environmental teams," said Kevin Goldberg, the cofounder of SoilFLO. "Our platform streamlines operations, saves time and money, and ensures compliance with regulatory standards, making it an essential tool for any project team."
The company offers a state-of-the-art cloud-based platform that allows construction and environmental teams to manage their soil and waste management operations seamlessly. By utilizing SoilFLO's powerful tools, civil contractors, environmental teams, Project Owners and site managers from small consulting firms to large can have access to real-time data allowing them to:
make better decisions
improve oversight
limit liability exposure
gain transparency into project earthworks
reduce the risk of site contamination
The platform is easily scalable, allowing teams to add new features and capabilities as their operations grow and evolve. It's easy to see why SoilFLO is considered a leading provider of soil management software.
About SoilFLO:
SoilFLO has evolved into an earthwork ecosystem that enables developers, contractors, and consultants to manage risk, reduce repetitive processes, and track progress. Our software empowers both Foreman and Project Managers to make data-driven decisions, leading to on-time and under-budget excavation completion.
Contact Information:
Organization: SoilFLO
Phone Number: +1 (833) 967-7645
Address: 1552 Bayview Ave, Suite 2, Toronto, ON M4G 3B6
Website: http://SoilFLO.com/
Originally posted On: https://syndication.cloud/soilflo-introduces-revolutionary-software-for-streamlining-construction-and-environmental-operations/