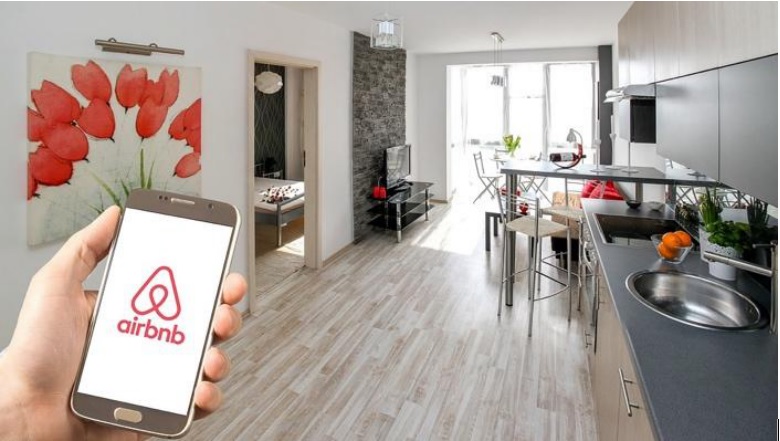 Should I Rent Out my Property on Airbnb?
Originally posted on http://www.realestaterama.com/should-i-rent-out-my-property-on-airbnb-ID048349.html
Listing property on Airbnb has become a popular way to make extra money, meet new people, and provide some freedom, but there are a few key things to think about when you are considering listing your property. It is key to know what you're getting yourself into. If you do your research, you are much more likely to be satisfied with your Airbnb experience.
Insurance
According to MoneyPug, the site used to find the best home insurance, one of the most crucial elements of listing your property on Airbnb is having the proper insurance. When you alert your property insurers and take out the right insurance for you, your property, and the risks you accrue by renting it, you will not only have peace of mind—you will have a safety net should something go wrong. In the UK, fire safety precautions and insurance are the responsibility of the renter. This goes for most things that occur on your property, Airbnb is careful to have you sign for legal responsibility. With insurance, you have nothing to worry about.
Negatives of Renting on Airbnb
We all know the positives. Airbnb does a great job of marketing the almost modern bohemian style of welcoming foreign guests and becoming the guest in foreign places. You can make money while meeting new people, but there are some drawbacks you should know about. In addition to things that happen to and on your property being your responsibility, there is also the risk of noise.
It has become a problem for many people in the UK, with neighbors complaining about loud parties. While you should always be clear about your policy on noise and parties, your rules won't always be followed. It is best to speak with your neighbors and tell them to notify you if a guest is being too loud.
You may also have to worry about theft. Keep all of your sentimental and valuable things outside of the property when you have guests. If you have the right insurance, it should cover the costs if anything else is stolen, but you can't always be there to supervise things. Though this isn't common, it is always a risk you take.
As for the fees, Airbnb takes three percent of every booking. This is one way they make their money, it adds up quickly for them. You can also choose your cancellation policy. There are five tiers of the policy, from "flexible" to "moderate" to "strict" and "super strict." The moderate and flexible tiers will get the most bookings, but you risk not getting the money if they cancel the reservation. Meanwhile choosing "super strict" might alienate some guests.
Finally, you will have to deal with unreasonable guests who leave poor reviews. Some people want to be mad about something, so you will have to deal with the pressure of providing a perfect stay.
Positives of Renting on Airbnb
Despite the drawbacks, there are many reasons to rent on Airbnb. Especially if you understand what makes an Airbnb successful and take the right precautions, you will likely make money and have a positive experience, which is perhaps biggest pro for listing on Airbnb.
But that's not it, there are more advantages. Renting can also mean that you have money to travel. You don't have to be there when a person rents your place, which means you can be sipping a cocktail on a beach while making money from your bookings. Travelers everywhere use Airbnb to finance their trips.
Furthermore, when you rent to guests you get to meet new people. Natural hosts love to welcome foreigners and meet people from abroad. You will meet new friends and connections for the future.
The freedom, supplemental income, and ability to meet new friends are very good reasons to rent out your place, but you need to pay attention to what makes an Airbnb great and implement the necessary precautions. It can be an easy way to make money, but you should know what you are doing. When you do your research before listing your property, you can get the most out of renting out a room or an entire home. Make Airbnb a good experience, don't let it become a bad one.