Improve Your Pest Control Image for More Sales
Photo from Unsplash
Originally Posted On: https://www.digitalcontainment.com/increase-your-pest-control-business-image
It doesn't matter how good you are at your job. If you con't get the opportunity to work with clients because of how they perceived your business. First impressions count! It takes a lot more work to change someone's mind about your company if the first impression of your business was not great. Whether it was based on how to conducted yourself, represented your company or by the services you offered.
Regardless of the size of your business right now if your customers perceive your business one way or the other can determine if your business grows or fails. It is hard to build a good reputation and it's easy to tarnish it. There are so many little things that you do every day that can improve how customers perceive you and your business.
In this article I am going to outline things you can do both on and offline to improve your brand image so that you can generate more sales and grow your business. This article is in no way poking fun of "one man" shops or individuals starting out. There are many larger companies that could work on how they present themselves as well. This isn't just for the start up.
This end goal of this article is to help you position your PC business to be able to charge more for your services. Big companies charge more because people expect to pay more for companies that have a recognized brand with uniforms and fancy trucks. Whether you are there now or just starting out – positioning yourself out of the gate will go a long way to competing with those larger companies.
Create a Brand, Live It and Breathe It!
What's your company name? Logo? Brand colors? Do you have a slogan? This is the first step of any business. Fiverr is a great place to experts to help you with all of these tasks and for very little money. Once you have a clear vision of what your brand's look and feel is then everything you do from here on will be consistent. Pick colors you like and a cool logo because it's your business and you should be proud of it. So, wear it proudly!
Your Company's Website Look and Feel
If you don't have a website you don't take your business seriously and that's okay if pest control is just a hobby. If it is your dream to work for yourself and grow your business into something amazing then get a website.
However, do not build it yourself, and do not have it on cheap hosting. If your company website looks like you built it yourself and it's hosted on Wix (or other free platforms) you give the impression that you are either struggling, doing poor work, or don't know what you are doing.
Look at the competitors in your service area. Your site should look as good or better. Your potential customers may shop around and if you fall short in this area it will cost you. If your budget is tight start with a well-built three-page site (service, about us, home page). It is better than nothing and if it elevates your brand it is worth it. In the off-season work on adding more pages for each service you offer and blog posts. Unfortunately, people feel more comfortable buying from businesses that appear legitimate and established. You could be in business for 15 years, but if your website is dated it will no doubt impact sales.
On the other hand, a new business with a great-looking website could appear more credible than another business with twice as much experience.
Work On Your Appearance
Hopefully, you look presentable and by that, I mean how is your business' appearance? Do you have a uniform? A shirt with your logo on it? Perhaps a hat with your logo on it as well? This is very important. This separates you from a person who does this as on the side versus a full-time business.
You want to make sure you and your team have company branded apparel. You can get polos, t-shirts, hats, mugs etc. on demand. For less than $20 you can have a shirt with your logo on it. Vistaprint is a good place to start. Even if it is just a shirt this month and next month a hat and build up your wardrobe slowly. Take steps to improve your image even when you think no one is looking.
I spoke with a PCO who told me that when they started out the could not afford more than one shirt person. The techs were instructed to keep the shirts clean and in their truck every day and wore them only on sales calls or when starting a job with a new client. This is someone on a tight budget but also knew the value of making a great first impression.
As you grow these items (swag) and others are great to give to clients who are repeat customers or as a way of saying thank you. You can leverage them to get reviews as well.
Does Your Truck Have a Sign On It?
No matter where you are in your business journey you want everyone to see that you are a reliable, credible and trustworthy business. Vehicle wraps not only make your work truck look great it improves the perception of your company. Plus, it's free advertising as you drive through the neighborhoods you service. It adds a level of professionalism and it is advertising that pays for itself every day.
Get a Business Phone Number
Many of us work from our cell phones. There is nothing more unprofessional than getting a message saying "the person you are trying to reach hasn't set up their voicemail yet".
Or, "this mailbox is full". This gives the appearance you're a one-person show. Even if it is true, you should still conduct yourself in a professional manner. Voicemail is one of those little things that can hurt your image.
You can get a business phone number that forwards calls to any number you like. Make sure the voicemail is professional. You can get a professional voicemail made for less than the price of lunch. Now when people call they get a voicemail that gives the perception of you being a well-established company. Rather than a person that is trying to service clients and make sales at the same time.
Are You On Social Media?
Social media is a great way to build brand awareness. Leverage hashtags around the locations you service to increase your reach and hit more of your target audience. Are you posting on social media? Are you sharing cool videos and photos of things you've caught or found? Take pics and videos on your phone and on the weekends schedule your social media posts for the week. Be sure to share tips and advice as well. Don't forget to show you and your team having fun on the job.
Automate Your Way to Success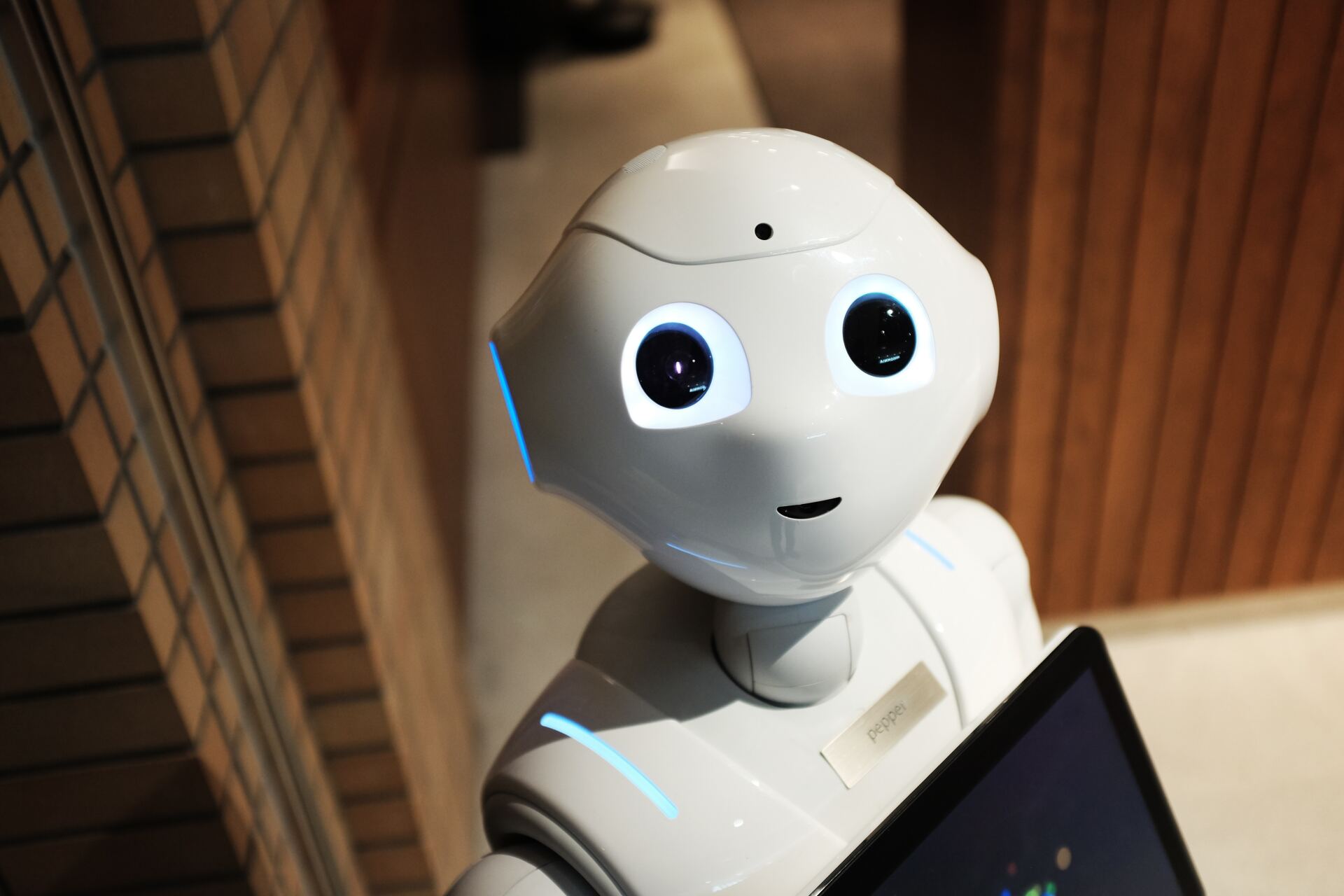 Automation is a great way to leverage technology. It isn't professional to take calls when on a job or speaking with a client. Especially if you do not know who is on the other end. Clients also take notice if you are on calls on their time. One way to set up automation and have missed calls send a text message sent to the caller letting them know your staff is currently busy.
Now that the response is automated we can add some basic logic to ask if they are looking for services or something else. If they respond using the word "service" they will be sent either a calendar invite or are sent another text message letting them know someone will call them back asap.
These text conversations are located in a hub so that anyone on your team can respond and get notifications. The conversations can be sent through an app so that everyone can see the conversations. Now anyone on your team can respond to text messages, return calls, etc. This is just one-way automation can elevate your brand's perception and make your job much easier.
Get Reviews and Lots Of Them
I will assume you offer amazing services. You're personable, friendly and you are a good listener. You go above and beyond with your service and follow ups. If you do all of these things and customers are happy we want them to share their experience with future customers. Again, simple automation can send reviews to clients and follow ups. Google likes reviews and the more consistent they are the better. Getting reviews can be easy if you have the right tools.
Place the reviews on your socials and your website. Good reviews generate more business and bad reviews – well you know what happens with bad reviews.
Should You Have a Business Card?
The short answer is yes. It's nice when you meet someone to hand them a business card and most people expect it. It is also another way to add to your credibility. The issue I have with business cards that is people throw them away. I like magnets (vista print)  I have tons of them on my fridge from the HVAC company, pest control company and my electrician, companies as a home owner I rely on. Plus, I need magnets to hang my kids school work with.
I also like giving out hats and shirts. Something that most people won't toss is always a good option as long as you can afford it.
What things have you learned over the years running your business? Care to share you experience and advice to other PCOs? Request to be on our show.