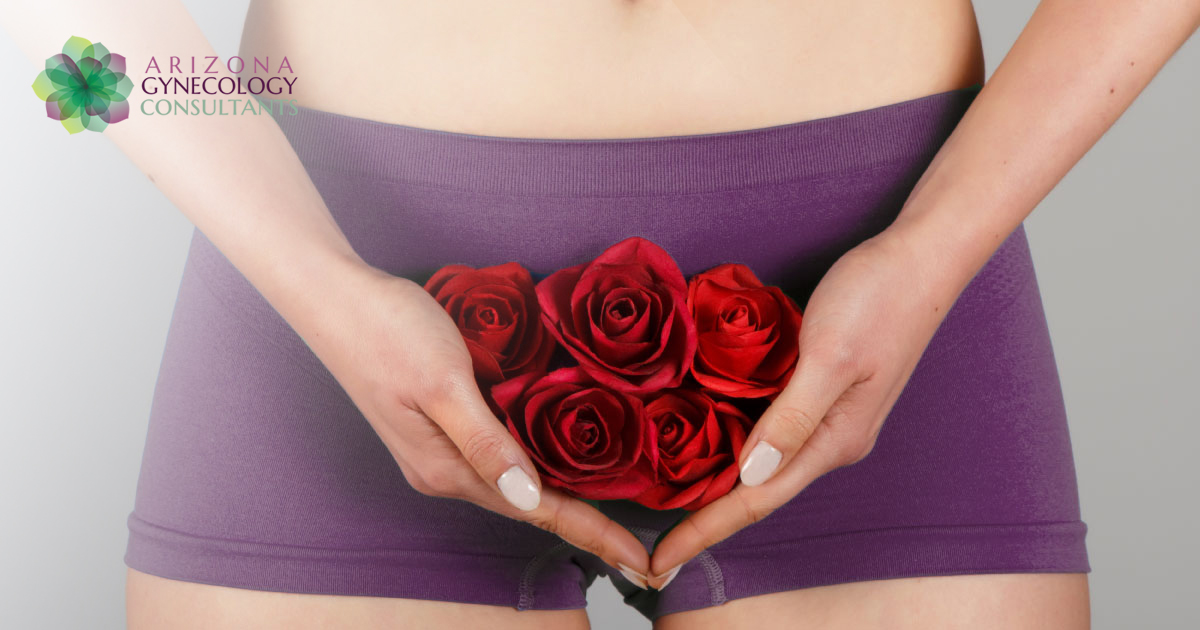 Should an Ovarian Cyst Be Surgically Removed?
Photo from Getty Images
Originally Posted On: https://azgyn.com/blog/ovarian-cysts/
Regardless of its size or level of severity, discovering an ovarian cyst can be a stressful and confusing experience for any woman—especially if the cyst is causing you severe discomfort in your day-to-day life. However, the way a cyst is treated or even if it needs to be treated varies from situation to situation.
Ovarian cysts are relatively common (occurring in between 8% and 18% of women) [1], both pre- and post-menopausal. However, most of these cysts are benign, meaning that they're non-cancerous. [2] In rare circumstances, though, it's also possible for a cyst to become cancerous or to cause severe complications for the patient. Whenever a twisted ovary or rupture occurs, this can be extremely painful, and the patient must receive immediate medical care.
With so many possibilities, you might be unsure how to proceed after the discovery of an ovarian cyst. To start, take any recommendations by your doctor into serious consideration. They'll be able to give you a clearer idea of your cyst's condition and whether treatment is necessary.
When Should an Ovarian Cyst Be Surgically Removed?
Fortunately, in the case of most ovarian cysts, surgery isn't a necessary treatment. [3] The majority of these types of cysts can resolve on their own, often without symptoms or complications. However, there are a few situations where ovarian cyst removal may be the best course of action. For example, suppose the cyst is on the larger side, is actively growing, is non-functional, causes pain, or continues throughout more than two menstrual cycles. In that case, your gynecologist might suggest surgical removal.
In some cases, a cyst can be removed using a procedure known as an ovarian cystectomy. However, the ovary itself won't be removed during this procedure. There are other times when removing the entire ovary may be the safest path to take. When just the affected ovary is removed, and the other remains intact, this is known as an oophorectomy.
Though rare, some cystic mass may be cancerous. [4] You can expect to be referred to a gynecologic cancer specialist in these instances. The surgical treatment needed in these cases can differ. However, you may need to receive a total hysterectomy. In other words, the ovaries, uterus, and fallopian tubes will all need to be removed. Other cancerous cysts are best treated with radiation or chemotherapy.
If the ovarian cyst develops after the start of menopause, your gynecologist will likely recommend surgical removal.
Functional Cysts Vs. Non-functional Ovarian Cysts
The distinction between functional and non-functional ovarian cysts is important to keep in mind, as it can dramatically influence the best course of treatment.
Functional Cysts (Follicular and Corpus Luteum)
Functional cysts come in two forms: follicular cysts and corpus luteum cysts. Both of these ovarian cysts form during someone's menstrual cycle.
A follicular cyst may develop when an egg can't be released from the follicular sac (where an egg grows). More often than not, follicular cysts will resolve on their own in no more than two menstrual cycles.
If the follicular sac releases an egg, but there's a buildup of fluid, this is a corpus luteum cyst. Although these ovarian cysts often resolve on their own, they can be more painful than a typical follicular cyst. It's even possible that they will result in bleeding.
As a whole, functional cysts are a benign type of growth. If the functional cyst is small and not causing any symptoms or pain, treatment likely won't be needed. However, your gynecologist may prescribe birth control bills when menstrual problems or pain are involved, as this can stop new cysts from forming.
Periodic ultrasound studies can be used to monitor the cyst to ensure that it resolves on its own.
Non-Functional Cysts (Dermoid, Cystadenoma, Endometrioma, & Malignant)
When a woman develops a non-functional ovarian cyst, it isn't a result of releasing an egg or her menstrual cycle. Although most non-functional cysts are non-cancerous, that isn't always the case.[5]
Non-functional ovarian cysts also come with several potential complications, including a twisted ovary or rupture. Other times, the non-functional ovarian cyst may be large enough that this alone causes the patient pain or discomfort.
There are four types of non-functional ovarian cysts, and those are:
Dermoid
Cystadenoma
Endometrioma
Malignant
Photo from Getty Images
Dermoid cysts are typically benign, although they can rupture or twist the ovary. [6] They're also present from the patient's birth rather than developing later in life. These cysts are composed of hair, skin, muscle, or organ tissue.
Cystadenomas are large cysts that develop on the outside of the ovaries. Despite their size and the discomfort they can cause, they are typically benign. Similarly, endometriomas are usually benign cysts, although they develop due to an excess of uterine lining tissue.
As a woman ages, her cysts may become cancerous or malignant. This is a rare situation, but a "watch and wait" strategy is the best way to catch the problem early. When a patient experiences persistent ovarian cysts (especially after menopause), her doctor must perform routine ultrasound screenings to check for tumors or signs of cancer.
How Big Does an Ovarian Cyst Have to Be to Get It Removed?
Most ovarian cysts are relatively small, often with little to no symptoms or pain. However, if one of these cysts grows to a larger size, this can cause complications and necessitate surgical removal. Surgery often isn't necessary until an ovarian cyst has grown to 50 to 60 millimeters in size or approximately 2 to 2.4 inches.
Still, these measurements aren't a rigid guide to when a cyst should be removed. For example, for a simple benign cyst, your doctor might prefer not to surgically remove it until it's larger than 4 inches. On the opposite hand, if an ovarian cyst is cancerous, it will need to be removed even if it's of a much smaller size.
Ovarian Cyst Removal Side Effects and Risks
Like any surgical procedure, there are potential risks or side effects to having an ovarian cyst surgically removed. [7]
Some of the most common risks of ovarian cyst removal surgery are that:
It may not control the pain, despite removal.
The ovarian cysts return (after cystectomy).
An infection develops.
Scar tissue builds up at the surgical site—on the fallopian tubes, ovaries, or in the patient's pelvis.
Damage is done to the bladder or bowel.
Ovarian Cyst Removal Recovery Time
The anticipated recovery time after ovarian cyst removal surgery depends on whether the patient had a laparoscopy or a laparotomy.
Laparoscopy involves a small incision and has a shorter recovery time. Usually, the patient can return to their day-to-day activities within a day. They should avoid strenuous exercise or activity for around a week, though.
If there's any suspicion of cancer, a laparoscopy won't be the most appropriate surgical option. So instead, some patients will have a laparotomy performed. This procedure gives an improved view of the female pelvic organs and abdominal muscles, involving a larger incision in the abdomen.
After receiving a laparotomy, the patient could remain in the hospital for approximately two to four days. It will also take around four to six weeks to return to their usual activities.
The Cost of Ovarian Cyst Removal Surgery
Like recovery time, the cost of ovarian cyst removal depends on the type of surgery the patient has received. In addition, whether or not the patient has health insurance coverage is also essential in determining cost.
If the patient has health insurance, the cost of their surgery usually consists of a copay and coinsurance rate of between 10% and 50% (sometimes more). However, if the cyst removal surgery is medically necessary, health insurance providers will generally cover it.
Alternatively, if the patient doesn't have health insurance, it will typically cost between $7,000 and $15,000 to have ovarian cysts surgically removed. Depending on the patient's location and the hospital used, the cost can vary.
Although some hospitals may charge as little as $6,500 for surgery, the figure can be several thousand dollars higher with a doctor's fee.
If you're an uninsured or cash-paying patient, many care providers will offer a discount of up to 30% (or more).
How Well Does Ovarian Cyst Removal Surgery Work?
Photo from Getty Images
If the patient receives an oophorectomy, the current cysts have been removed—so, there won't be any risk of new ovarian cysts developing in the future.
However, a cystectomy preserves the ovary (and the patient's fertility if this is a concern). This means that new cysts can develop in the future, whether they form on the same ovary or the opposite one.
Your doctor may prescribe birth control pills to reduce the chances of new ovarian cysts developing. [8]
Ovarian Cyst Treatment & Removal by Arizona Gynecology Consultants
At Arizona Gynecology Consultants, we are a team of experienced gynecology professionals in the Phoenix and Mesa areas. If you're currently struggling with ovarian cysts, we offer both general care and minimally invasive surgical procedures.
We treat many women's health conditions, including primary care, menopause, abnormal bleeding, pelvic pain, hormone replacement, and more. AZGYN even offers several no-incision medical treatments, including for abnormal uterine bleeding or uterine fibroid treatments.