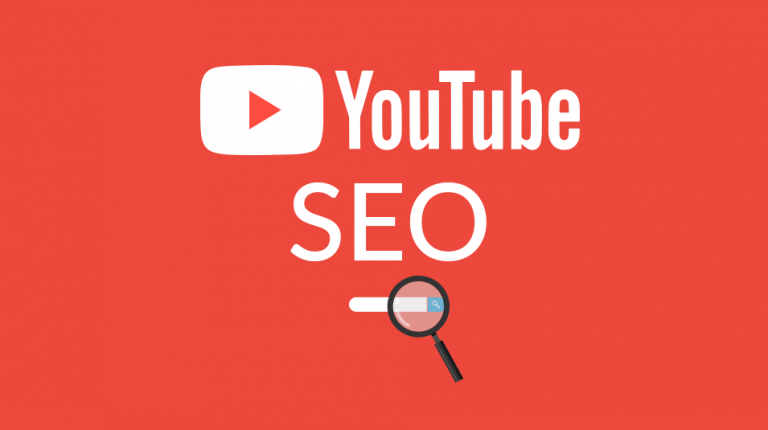 SEO And Search On YouTube: The A-Z On YouTube SEO
SEO & Search On YouTube Breakdown
YouTube generates 2 billion active users every month. YouTube is also the second-most visited site and search engine. This means YouTube is a powerful tool in your marketing campaign. Many advertisers don't realize the power or the amount of people who search on YouTube for answers that relate to their business!
YouTube is more than just a social media website. It serves as a platform to upload engaging video content that will entice your existing audience and generate new followers. YouTube also offers a powerful search engine.
In order to generate more traffic and followers, you can utilize SEO to increase your rankings on YouTube search engine results. Do you want to learn more about search on YouTube? Here's your guide to YouTube SEO.
How to Optimize Your Uploads for YouTube SEO
There are many core elements of your uploads that impact your SEO. Here's a breakdown of each.
The Thumbnail
The thumbnail seems like an insignificant factor in your ranking. But it impacts your SEO more than you would expect.
A video's thumbnail is the first glimpse into the video. An interesting thumbnail tells a potential viewer the video is interesting. But a boring thumbnail tells the viewer your video is boring — even if your video is engaging and valuable.
An engaging thumbnail is the difference between a user watching the video and watching another video instead. In short, you can have perfect SEO and a weak thumbnail will still deter viewers.
The more viewers you have, the better rankings you'll receive.
What makes a good thumbnail? Don't worry, creating a thumbnail isn't as difficult as you think. It all boils down to professionalism and quality.
Always use a high-quality still. Avoid any blurriness and movement. You can also take a separate picture to use as a thumbnail. If you choose this option, make sure the image is the correct size (1280 x 720)
Adding title text also helps your viewers understand what your video is about.
It's also important to add your branding to the thumbnail. Branding encompasses the visual elements that define your company. Popular examples of branding include colors, fonts, and even graphics.
Should you choose YouTube's recommended thumbnail generator? It's not recommended. The thumbnail will look random and won't guarantee the best results.
The Title
Your title also determines whether a viewer will watch your video or not. It should be short and get right to the point. But it should also grab the user and entice them to watch.
Your title should also contain your main keyword. Keywords are what users search in YouTube's search engine to find the videos they want to watch. We'll describe keywords more in-depth later.
Description
You should always try and write detailed YouTube descriptions. This benefits your viewers; if they want to expand on some of the ideas in your video, they will find more information in your video description.
Your description also impacts your YouTube SEO significantly. Adding your primary and secondary keywords to your description will help optimize your videos.
YouTube's bots will crawl your video, identifying these terms and your video will appear better on search results.
The description is also the perfect opportunity to promote your business even more.
You can add your website URL and social media links as well as additional resources you covered in your video. Add a call to action such as "subscribe to this channel" or "visit our website."
Tags
You input your keywords into the tags section. Make sure your keywords are well-researched and generate the appropriate traffic — we'll discuss this in the next section.
It's best to use multiple and diverse keywords; for example, a combination of short-tail and long-tail keywords.
Other Ranking Factors to Consider
You should also rank your videos using transcriptions and translations. These factors aren't required but can improve your viewership and SEO ranking.
YouTube provides transcripts for every video. However, these aren't always the most accurate.
Upload your own video transcript. Your viewers can read accurate closed captioning. Transcripts also improve your SEO by giving YouTube bots an accurate look into content which better ranks your video.
To simplify the custom transcript process, just take the pre-made YouTube transcript and correct it.
Are you appealing to a global audience? Offer language translations.
Subtitles in a different language will better engage audience members from all over the world.
Multi-lingual subtitles will also improve your SEO in different regions; Google's bots can crawl your keywords into different languages, ranking your videos on a global scale.
Search for YouTube: Additional Advice That Will Help You Rank
The essential ranking factors aren't the only tools that will help improve your YouTube SEO. Here's additional advice you should follow.
Conduct Keyword Research
Conduct keyword research and find keywords related to your video that generate the highest monthly traffic with little competition. You can find this information by using different keyword research tools.
Ideally, your keyword's monthly traffic should be above 100. Competition reflects how many other uploaders use that specific keyword. Try to find the keywords with the lowest competition possible.
Relevance is key and not every industry will have high-performing keywords. If you run into this problem, use the keywords that perform the best (have the highest traffic with the lowest competition).
Your primary keyword is the one you'll use in your video title and description. Try and use secondary keywords; however, the goal should be writing the title and description so it's natural, avoiding keyword stuffing.
There are a variety of free and paid keyword tools. Find a YouTube-specific keyword tool.
You can also search your primary keyword on YouTube and use the other recommended terms that YouTube generates. Keep in mind, you won't be able to see each term's traffic and competition.
It's also helpful to compare the keyword's performance on Google. High-ranking YouTube videos also appear on Google search results. You can also use a combination of keywords that rank well on YouTube and on Google.
In addition, use your branded keywords. This can include your YouTube channel's name, your company name, your product name, or anything else that signifies your branding. Optimizing these keywords helps your audience easily find you.
Video Length Matters
Some sources say your videos should be short. Others say your videos should be long. What's the correct answer? Video length does matter but so does context.
YouTube is competing with television. YouTube wants to be the most dominant source of entertainment, so that's why medium-to-longer length videos generally perform better.
Longer videos also benefit you. You can run more ads and you'll keep viewers on your video for longer, profiting more if you're monetizing your videos.
But this doesn't mean you should add unnecessary sections to your script and include random graphics to increase your playtime.
The main priority is ensuring you include all of your content and you use the graphics and other visual aspects that are appropriate.
Your overall channel watch time is also important.
You can view this statistic by going to YouTube Analytics and viewing the "Watch Time" metric below.
Consistency Is Key
To compete on YouTube, you need to consistently upload high-quality content.
Consistent uploads are the key to improving your subscriber base and achieving devoted viewers.
While every YouTuber aims to gain a huge following and millions of video views, it's best to focus on your current subscribers and delivering the content that they want.
How often should you upload videos? Fortunately, you don't need to upload videos constantly. Most YouTubers only need to upload a video once a week or even once every couple of weeks.
In order to remain consistent with your video creation and posting, create a content calendar and schedule each video upload.
Consistency is a promise to your viewers. If you promise a weekly video upload, they will expect a weekly video upload. If you stop posting, they will lose interest.
Optimize Your Videos Immediately
A major mistake new YouTubers make is they wait and optimize their videos later. SEO research takes time — most video creators want their videos up immediately.
It seems innocent, right? Upload the video now and handle SEO later.
Wrong. The first 48 hours after your upload is the biggest factor in your ranking. YouTube needs to recognize your video immediately.
Your SEO factors will immediately gain you a position on YouTube search results, helping increase your viewership and engagement right after you upload it.
What if you want to immediately upload the video but don't have time to conduct SEO research?
You can always upload the video and set it to private. This way, the video is up but you only have access to it. From here, you can go back and edit the SEO details.
Utilize Playlists
Playlists offer more benefits than a way to organize your videos. They're a powerful promotional tool. You can utilize keywords to further rank your playlists.
Instead of simply ranking one video, playlists allow you to rank a whole series of videos.
How do you organize your content? Many video creators create playlists based on different products, genres, content types, and additional categories. Your playlists depend on your YouTube channel and your niche.
How to Monitor Your YouTube SEO Success
The key to YouTube SEO success is knowing what works. You can analyze your channel as well as each video to check your viewership, engagements, amount of time viewed, and other metrics.
There are many ways to monitor your YouTube success. Here are a few suggestions.
YouTube Analytics
We mentioned YouTube Analytics previously, but it's important to analyze this powerful tool YouTube offers for all its creators.
The Analytics tool helps you identify viewership metrics such as watch time, how many subscribers you gained from the video, and where viewers found your video.
You can view ranking factors for your overall channel and also for individual videos.
Do you want to gauge the success of your keywords? Open Analytics. Select "Reach" from the top menu bar and scroll down.
To your right, you'll see a section titled "Traffic Source: YouTube Search" identifying the keywords that generated the most traffic and what percentage of viewers found your video through each keyword.
You can also view ranking keywords from a specific video. Open Analytics and search for a specific video. You can also open the video into YouTube and click the "Analytics" option below your video.
Use the same process to look at the highest performing keywords.
Another significant metric to track is subscriber conversion.
This tells you how many viewers subscribed to your channel after watching that specific video. You can view this conversion by searching for a video in Analytics, looking above the graph and to the far right under the "Subscribers" text.
With this information, you'll know which videos not only draw the most attention but which ones are compelling enough to gain subscribers.
If you have a Google Analytics account, you can use that tool to discover where your viewers reside, what age range you attract, and other vital information to better plan your marketing.
You can use this information to plan your YouTube SEO for future videos.
Third-Party Analytics Tools
If YouTube Analytics doesn't provide enough information, there are plenty of third-party analytics tools available. These tools can provide insights such as view count, rankings, likes, dislikes, comments, favorites, and replies.
This more in-depth information can help you create content your viewers want to see. You'll also see when viewers watch your video, helping you plan your upload days and times more effectively.
These tools are available at all different price ranges.
Search on YouTube: Optimize Your Videos for SEO
Are you trying to improve your YouTube viewership and subscriber amount?
Search on YouTube is a powerful tool that can improve your YouTube rankings and enhance your channel to a wider audience. Use these tips to rank better in YouTube searches.
Still aren't seeing improved traffic and YouTube search engine rankings? Take a look at our YouTube SEO marketing services.