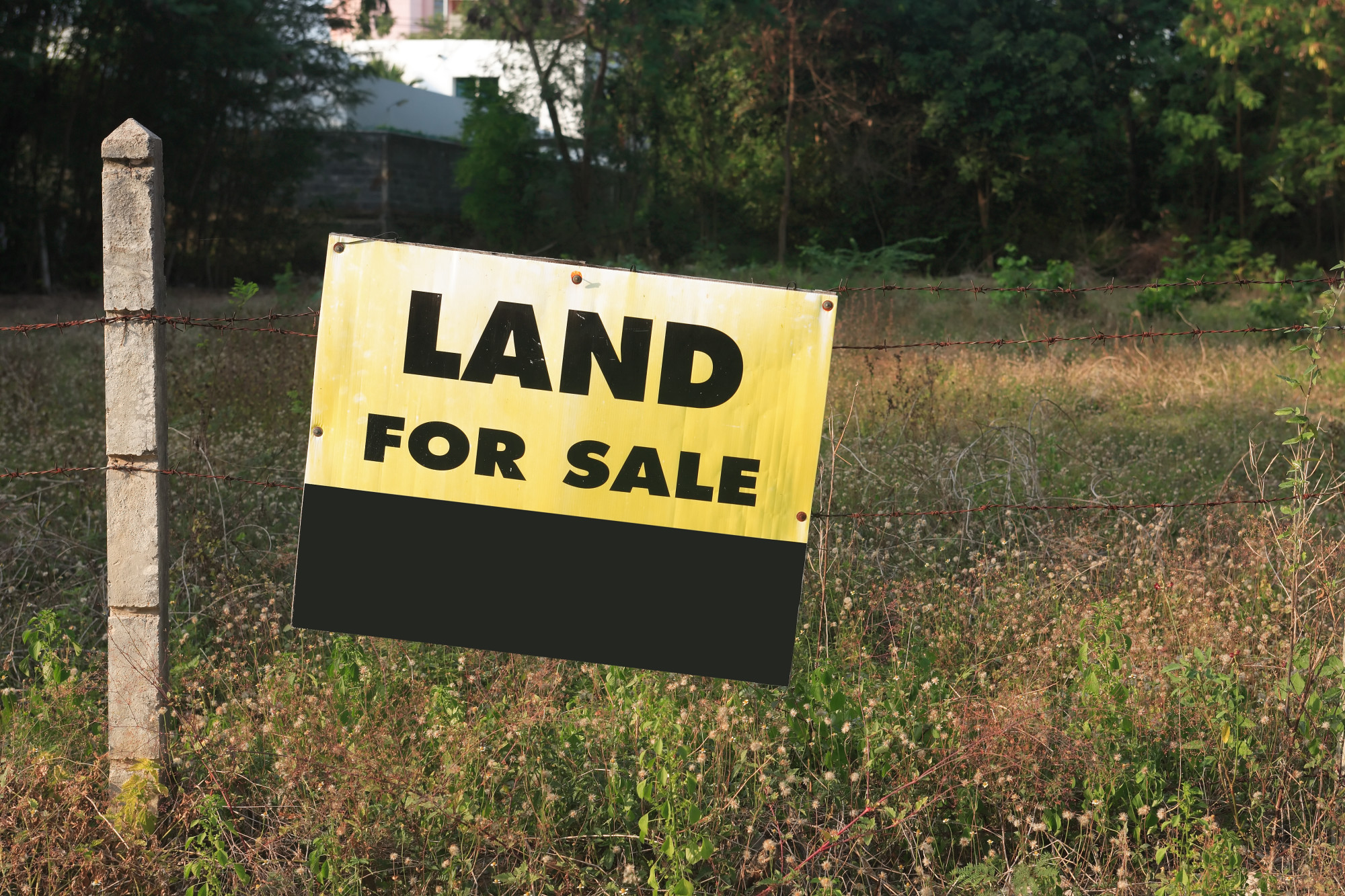 Selling Houses or Selling Land: What's The Difference?
Originally posted on https://landscouts.com/blog/selling-land
Real estate is real estate, right?
Not so fast.
Selling land might be similar to selling homes, but the two aren't the same.
If you have an empty lot on your hands that you're trying to get rid of, you may have preconceived notions of how the process will go. While there are some areas of overlap, this is a unique procedure that has its own jargon, legalities, and steps to follow.
Today, we're sharing the top few features that make selling your land a unique venture. With this knowledge under your belt, you'll be ready to find the right buyers for your property in no time.
Let's get started!
Differences in Buyers
The main difference between selling land and selling houses? Your buyers, of course!
These two groups will differ in what they're looking for, as well as their expectations and assumptions. Let's take a brief look at the contrast.
The Homebuyer Stance
In short, homebuyers know what they want and they aren't afraid to show it. When you're putting that much of your savings into a structure, it pays to be picky!
It only takes one episode of a real estate show on television to confirm this fact. Not only do homebuyers have definite opinions on furnishings and features, but they're also not afraid to voice those sentiments if what they see isn't to their liking.
They know their aesthetic and which touches fit into it. They love or hate granite countertops, barn doors, hardwood floors and other interior design mainstays that define this era.
One of the most important qualities they're looking for? Great bones. They're about to invest the next 30 or so years of their lives in paying for this piece of property. They want to make sure they aren't getting into a money pit or a house of cards that will fall with the first storm.
In most cases, they're looking for a move-in-ready home that they can call their own. This is especially the case with the Millennial generation, who are less eager to tackle hefty remodels than their predecessors.
When it comes to land, they are looking at one aspect in particular: How well does it fit their family's needs? While you'll always have a handful of landscaping enthusiasts who buy a house for the grass it sits on, most are thinking about the bigger picture.
Is the yard big enough for the kids to play in? Is there room for a small garden and enough distance between the house and the road? This is the extent to which they'll think about the exterior, placing most of their focus on the home itself.
The Land Buyer Stance
On the other side of the coin, land buyers have their own sets of needs and wants.
Like homebuyers, they know what they like, as well as what they're looking for. They want three acres by the lake, at least 10 acres out in the country, a home site big enough for their kids to build on one day.
The main difference? They aren't stressing over countertops or fussing over rugs.
Rather, their issues lean more toward the pragmatic side. One of their greatest concerns, for instance, is the zoning code allotted to the land. They want to make sure they can customize the land to fit their needs.
Is this flexible or set in stone? Can they change it down the road if they decide to use the land for something else? Is this zoning appropriate for the project they want to do?
Unless they're looking to live off the land or pursue an off-the-grid lifestyle, they're also looking at proximity to nearby amenities and attractions. This applies the most to buyers who seek land for developmental purposes. You wouldn't want to construct an apartment complex 30 minutes outside of town!
Top Questions Land Buyers Ask
In addition, land buyers want answers to the following questions:
Are there any building restrictions associated with this land?
Can I drill for a well?
How much will I pay in property taxes?
Is there a hookup for utilities?
Are there any tax breaks or abatements associated with the land?
What type of water access is available?
How accessible is the property?
Are there hidden details about the land to know about?
What is the property's history?
What grocery, entertainment and shopping areas are nearby?
While this is a general list, land buyers will also inquire more about the specific ways they intend to use the land, which could range from personal to recreational to agricultural.
You may need to visit your local public records office or even the historical society to get the answer to some of these questions. Even so, it's worth taking the time to research and get your facts straight.
A Shared Emphasis on Location
One similarity between these two parties is the importance of location. A home can sit dilapidated and in total shambles, but if it's in a desirable neighborhood, it will sell for top dollar.
In the same way, a pristine new build will go for a song because it's in a crime-riddled neighborhood or a community with a poor school district.
In the same vein, a piece of property can be gorgeous and have everything going for it, but sit on the market for months or even years because it's not connected to anything. Or, it can be small and in need of a lot of maintenance and earn a fortune because it sits a few feet from the town center.
The Different Sales Strategies to Use
Again, while there may be some areas where selling a home is similar to selling land, the latter is a different step altogether and requires a distinct approach. Let's take a look.
The Shared Appeal of Imagery
Both homebuyers and land buyers desire to visualize themselves on a piece of property.
Can they see lazy mornings on that front porch and late evenings on the deck? Can they imagine a shopping mall on that empty acre, or pastureland for their cattle?
One way you can help them agree to a listing? Be as descriptive as possible. Include plenty of high-quality pictures with each post and hold open houses to give them a front-row seat.
With houses, this step includes cleaning out clutter and staging the rooms with non-personal items, allowing every visitor to get the best first impression possible.
With land, this involves cleaning up waste, mowing overgrown grass and pulling weeds. Make sure your photographs point out special features of the land, such as creeks and hills. Include maps that note easements, property lines and other defining metrics.
These items will help land buyers visualize how they can use the space for themselves. The more concrete data you can provide, the more helpful, as they'll rely on this information to direct their next move.
Listing Features and Benefits
One way to attract buyers to your home listing? Include a list of all the upgrades and repairs the current owners made. In addition, mention the school district, property tax information and pertinent neighborhood details, such as HOA fees.
Did they install a new HVAC unit last year? Did they rip up wall-to-wall carpeting in favor of new laminate floors? When did they last replace the roof?
Home buyers care about the history of a property and love to hear that it's been well-maintained and kept up throughout the years. During home tours, take them through the most attractive areas of the home, such as a renovated bathroom or sweeping guest suite.
With land buyers, you should also list the features and benefits of the lot. What sets it apart from the rest, and why should a buyer choose yours versus the one down the road?
Key details to focus on here include:
The soil type
Special views and vantage points
Interesting features such as timber or waterways
Topography details
Nearby attractions or conveniences
Work (or lack thereof) that the buyer will need to perform
Zoning restrictions
Looking Next Door
If you're selling a home, the next-door neighbors won't want to buy it in addition to their own house.
This isn't the case with land!
Check with the parties who own the land adjacent to yours as a first step before pursuing other land buying opportunities. It may surprise you to find that they've been looking for a way to expand their property lines and would love to take yours off your hands.
Differences in Market Speeds
Depending on the state of the economy, home-based real estate either swings in favor of the buyer or seller. At the beginning of 2019, industry experts predicted that as homeowners began to lower their prices, it would be a buyer's market moving forward.
Since then, the pendulum continues to shift. Still, when it's hot, it's white-hot and sellers can expect their homes to go as quick as possible. In some cases, buyers are so eager for a place to call their own that they'll take massive leaps of faith, such as foregoing an inspection or buying a property sight unseen.
With land, however, the market is quieter.
You may not see as many people clamoring for your land as they would a house. In fact, don't expect to see much movement in the first few months. This isn't a sign that your lot is undesirable, but speaks to the fact that there are fewer land buyers out there.
The Paperwork Required
One thing you can count on, whether you sell a house or a piece of land? You'll have your fair share of paperwork to contend with!
For brevity's sake, let's take a look at the land-specific files you'll need.
Purchase Agreement
This one is straightforward. A purchase agreement notes the agreed upon amount that the buyer is paying for your land, and states that you agree to sell it for that price.
In addition, this document will list any special terms or conditions that will allow either party to back out of the sale. You'll also note any prior purchases, such as a down payment, that apply to this transaction.
Special Disclosure Forms
Some states will require that you include disclosure forms with your land sale. Check with your real estate agent or your attorney to find the details you need to know. You can also contact your state department of real estate.
These are in place to help the buyer understand any issues associated with the land. For instance, you may complete an environmental hazard disclosure or one that identifies all known defects.
Deed
You'll transfer the deed for the property from the seller's name to the buyer's name to make the change official. Depending on the buyer's financing agreement, this can happen at closing or might occur at a later date.
Contract for Sale
This document lists all the fine-print details about the sale, including the other forms required to finalize it.
Closing Statement
The closing statement includes the financial details of the sale, including a breakdown of all the associated closing costs, mortgage insurance, and property tax deposits.
Is Selling Land in Your Future?
As noted, selling land isn't for the faint of heart.
It can be a complicated and lengthy process for the uninitiated, full of its own nuances and oddities that you'll need to consider to snag a buyer.
Chances are, you have plenty of other things on your plate. Why not let us take care of the hard work for you?
We'll give you a cash offer for your land in one minute or less. Our price is fair, our service is quick and our reputation is excellent.
Check out more about what we offer and how we can help make this step an easy one. No hidden fees, no hoops to jump through and no surprises waiting at the end. It can be this simple, and it should be.