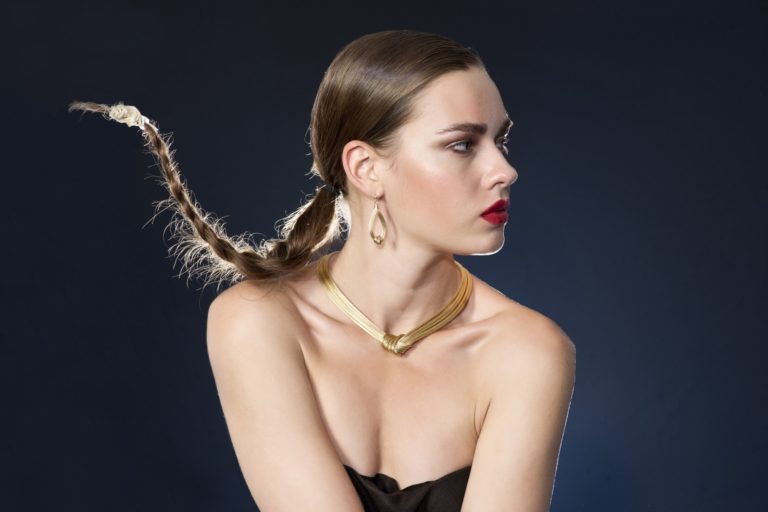 Biggest 2019 Jewelry Trends from the Red Carpet to New York Fashion Week
Did you know that seashell necklaces are finally making a comeback? If not, then you might be behind on the 2019 jewelry trends.
Paying attention to these trends helps to spice up any outfit and gives you the chance to make a statement. Staying up-to-date will help you be informed while rocking the hottest looks.
Read below for the top jewelry trends and designers in 2019.
1. Statement Earrings
Earrings are always a staple to any look.
Sometimes they can be the accessory that makes or breaks an outfit.
The 2019 New York Fashion Week showed us this is true. They also told us what type of earring it should be. The answer is statement earrings.
Statement earrings are accessories that are made to draw attention.
This year's earrings show that they should be full of color and involve bright shades. Even gemstones can dazzle an earring for an eye-catching look.
Check out Prabal Gurung, 3.1 Phillip Lim, Zimmermann, Tory Burch, and Christian Siriano's statement earrings. You may even find the ones worn in their shows at Fashion Week.
2. Colorful Gemstones
Yes, we have talked about gems used in earrings to make a statement, but that's not all they're good for!
Gemstones are popping up in bracelets, rings, and necklaces too. Don't believe me? Check out models sporting these beauties at the 2019 New York Fashion Week.
These stones add a dash of color to any accessory and look beautiful doing so. What's amazing is that this is one of the new jewelry trends anyone can rock!
Most importantly, gemstones can be eyecatching or minimal. It all depends on how you wear them. This makes them a versatile trend!
Check out rings and other gemstone accessories in designers like BaubleBar and Lesa Michele.
3. Hoops
Hoops always seem to make a come back and then disappear just as fast from the world of fashion.
Well, the news for 2019 is in and hoops are back, baby!  But not just any type of hoop, the gold hoop is the current jewelry trend you want.
They can be minimal or eyecatching.
Check out Jennifer Fisher's awesome hoops from New York Fashion Week to see some unique and statement-making earrings.
4. Statement Chains
We talked about statement earrings, but didn't even mention the necklace trends.
The newest trend in necklaces is statement chains.
Brandon Maxwell, Carolina Bucci, and Ana Khouri were all sporting chains in their New York Fashion Week shows.
Some models wore chain-linked necklaces and others wore them as bracelets. There were even some earrings inspired by the linked metal.
When watching the models, it's easy to get discouraged from this trend because of how heavy the jewelry appears.
Not to worry, you can find smaller chains made of lighter metal. This makes it easy to sport the trend while not weighing down your body.
5. Pressed Coin Pendants 
Pendants that take on the appearance of coins are this year's latest and greatest trend.
The coin is pressed with symbols and illustrations. This makes it easy to find a personal piece to wear with any outfit.
The pressed coins are minimal but provide an extra touch to any ensemble. Proving that minimal is sometimes the best trend for any accessory.
These charms can be on a necklace, earrings, or bracelets. If minimal isn't your forte don't worry. There are many eye-catching accessories made with these pressed coins too.
6. The Victorian Era is Making its Comeback
When thinking of Victorian Era fashion, big skirts and large hair come to mind.
The 2019 New York Fashion Week has proven that past styles can make a comeback. Even if the modern world is a heavy influence.
Long floral dresses can be seen in the show adorned with cameos. This ensemble gives the feel of the Victorian Era while making it appealing for the fashionistas of today.
Anna Sui, Julie Wolfe, and Amadeo have curated looks inspired by the past in their shows.
7. Beach Jewelry
Remember in the early 2000s when everyone was wearing a seashell necklace, bracelet, or anklet?
Well, 2019 is no different because beach jewelry is a trend that has made its comeback.
New York Fashion Week proved that seashell necklaces are officially in style again. These pieces have been included in shows by multiple designers.
The jewelry items are made of pearls, shells, and coral. Usually, a diamond or two can be seen on the jewelry, adding a bit of glitz and luxury.
Julie Wolfe and Grainne Morton offer these accessories in their lines so it can feel like summer any time of the year.
8. Ear Cuffs
Ear cuffs are the perfect accent to any outfit. The good news is that they are in and trending!
This accessory can be tiny and minimal or large and in charge.  Just check out Adam Lambert's ear cuff on the Oscar's red carpet. It was beautiful!
These can also fall under the trend of statement earrings making it easy to rock two trends at once.
9. Diamond Clusters
Whether it's a necklace or an earring, diamond clusters can be seen accenting models and celebrities.
This makes diamond clusters one of the biggest trends of 2019.
Diamond Clusters are big, beautiful, and eyecatching. They use different cuts of the gem to create a perfect mosaic for your body.
Usually, this trend is seen in silver jewelry, but some can find the diamonds adorned with gold.
You can also find gemstone clusters making another way to wear two trends at once.
10. Minimal is a Trend, Like Always
Minimal jewelry can be any piece and can accent anything perfectly.
Basically, you can't go wrong with a minimal accessory.
You can find small diamond earrings and simple diamond rings to add the finishing touches to an outfit.
Don't take our word for it though, take Emma Stone's. She wore the perfect earrings to the 2019 Oscars and we are still obsessed about it.
11. Trending Designers 
Fashion trends are forever changing, this is a face.
What would these trends be without the designers who create them?
Designers trend just like the items you put on your body.
Let's move on from jewelry trends and look at the hottest designers of 2019:
Bulgari
Bulgari is a designer on the rise. They dominated the Met Gala by providing celebs with the perfect jewels for their outfits.
Miley Cyrus wore their Archival Set including rings, bracelets, and earrings.
Lupita Nyong'o also rocked a necklace and earrings from the designer.
Serpenti
Serpenti is another fashion designer that can be spotted throughout the Met Gala.
Miley Cyrus was sporting their beautiful snake ring to add a finishing touch to her outfit.
Naomi Campbell was also seen wearing their exquisite pieces that matched flawlessly with her dress.
Tiffany and Co.
It's no surprise that Tiffany and Co. is one of the top designers in 2019.
With all the stunning pieces they create, it's hard for them not to make this list.
Lady Gaga was seen wearing their yellow diamond to the Oscars. This necklace was only ever worn once before by Audrey Hepburn, so you know it's a show stopper.
She also wore their 18k gold butterfly choker to the 2019 Met Gala. This piece is adorned with over 28 carats of diamonds, making it a true statement necklace.
Tracee Ellis Ross and Gal Gadot wore their earrings to the Met Gala and both looked stunning.
Their Blue Book Collection was worn by Kendall Jenner to the Gala also. The earrings and necklace duo totaled over 100 carats.
Cartier
Cartier jewelry can be seen throughout the 2019 year. Their pieces are worn by well-known celebrities at popular events.
Their Magnitude High Collection was shown by Lilly Collins at the Met Gala. This proved that wearing a complete collection is eyecatching and beautiful.
Rachel Weisz looks stunning wearing nothing but their headband. The headband ended up being a statement piece because it wasn't any ordinary accessory. This headband was made from a collection of vintage diamond brooches dating back to 1903. This gorgeous piece can be seen on Weisz at the 2019 Oscars.
David Webb
David Webb is yet another designer that ruled the Met Gala.
Their jewels can be seen on Yara Shahidi, Mindy Kaling, and Natasha Lyonne.
Keep a lookout for their amazing pieces oh your favorite celebrities.
Harry Winston
The last designer we will look at is Harry Winston.
Harry Winston is on the come up and a designer you should be looking out for.
This designer dressed Jennifer Lopez in a 65-carat purple dragon necklace. The accessory was made of purple sapphires set in a platinum diamond necklace.
Overall the jewelry came to be a whopping 129 carats.
When looking at the purple dragon it's easy to see the flawless craftsmanship. The design is flawless and proves that Harry Winston is here to slay.
Rock These Jewelry Trends in Real Life
Now that you have learned the hottest trends, go show them off!
Using the popular 2019 jewelry trends will help you plan outfits, buy gifts, and be the most fashionable person in your group.
For more information on fashion and the latest trends, please check out the rest of our website!