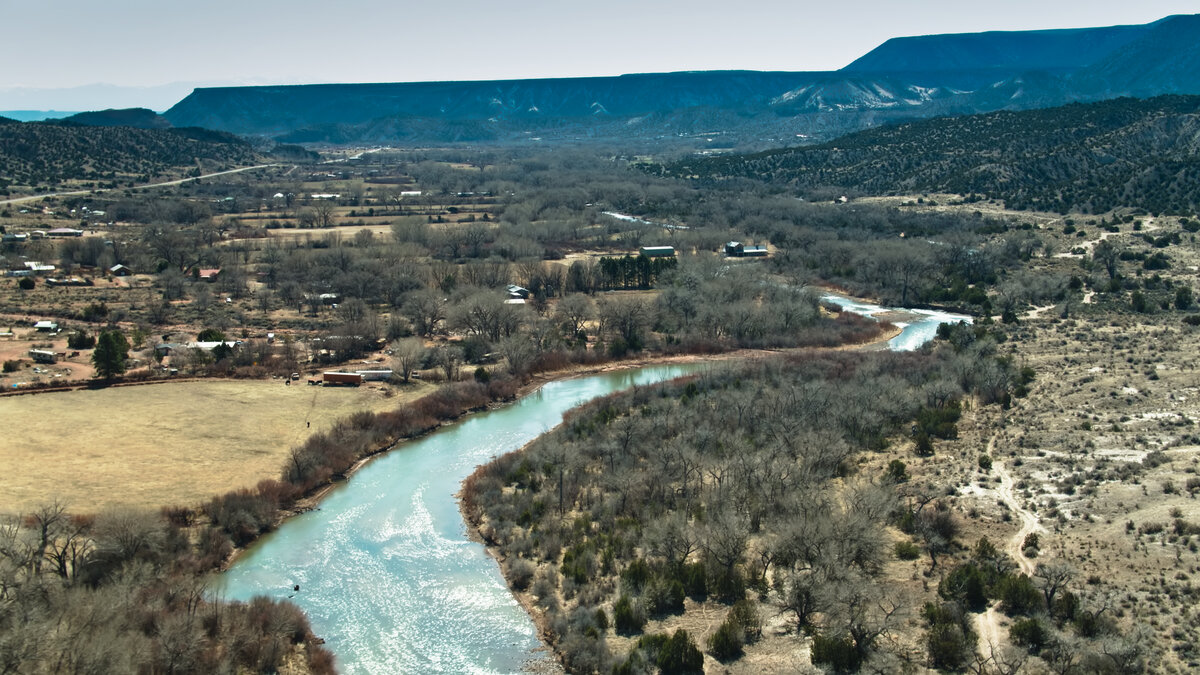 Sage Expands SUD Services for Rural New Mexicans
Photo from Getty Images
Originally Posted On: https://sageclinic.org/blog/expands-sud-services-rural-nm/
At Sage Neuroscience Center, we are dedicated proponents of the fight against substance use disorders (SUDs) in New Mexico. Our clinic has a robust medical and clinical care team filled with professionals who strive to help our clients along the path to lifelong health and sobriety.
However, our unique and highly individualized approach to SUD treatment is going through an important change. While access to our services was, in the past, limited mainly to patients in the urban Albuquerque region, we are now expanding into the nearby rural areas.
We have seen first-hand the severity of the opioid and SUD crisis in rural New Mexico. That is exactly why the team at Sage is putting in the effort to support these communities and provide high-quality care.
Substance Use Disorders in New Mexico
The addiction crisis in New Mexico is an ongoing battle for the state – a battle that Sage Neuroscience Center is devoted to helping fight.
In New Mexico, the death rate for drug-related deaths and overdoses is one of the highest in the nation. Unfortunately, this isn't a new issue. This troubling statistic has been in place for the past forty years. In some New Mexico counties, the rate of overdose deaths is over five times the average rate in the United States.
According to current estimates, the number of New Mexico residents living with a substance use disorder is over 200,000. Despite this high number, many of these individuals are not receiving the treatment they need to recover, likely because they lack access to that care. If resources are not provided in the area where an individual lives, then they simply do not have reliable access to the support they need to obtain treatment and recover from drug or alcohol addiction.
During the COVID-19 pandemic, the trend of overdose deaths in New Mexico has only gotten worse. According to the CDC, on a national level, overdose deaths went up by around 30% during 2020, with over 93,000 total overdose-related deaths occurring last year compared to 72,000 from 2019.
This is a trend that has certainly held true in New Mexico, which is why it is more important than ever that we take direct action to combat the issue and provide care to those with SUDs.
Over the past three decades, approximately 43,000 New Mexico residents have died due to a drug or alcohol overdose. However, the state reached its peak in 2020, with the most overdose deaths in an individual year. The state saw 1,770 deaths due to alcohol abuse and another 766 deaths due to drug overdoses. Sadly, many of these deaths could have been prevented if the individuals had access to treatment and care.
Although this is a state-wide concern, the issue of overdose deaths and opioid abuse tends to be at its worst in rural areas. Despite the fact that the majority of the state is composed of rural regions, these areas also tend to have limited access to care and treatment for alcohol and drug-related problems.
Dangers of the Opioid Crisis
Photo from Getty Images
Not everyone realizes the true severity of the opioid epidemic in the United States. In particular, the opioid crisis has left a significant mark on New Mexican residents, especially those residing in rural areas.
Opioids often come in the form of strong painkillers, such as fentanyl, oxycodone, and hydrocodone. Still, not all opioids fall into this category — heroin, the illegal drug, is also an opioid. While some opioids occur naturally, others are man-made and synthetic.
Although some New Mexico residents obtain opioids illegally and then become dependent, this is not the case for everyone. Instead, it's common that individuals will be legally prescribed pain medications by their doctor, only to develop a dependency or an addiction. This exact scenario is surprisingly common. Opioids are extremely addictive, and even if they are taken as prescribed by a doctor, it is still possible that the patient will become dependent. The chances of this occurring rise even higher if they are prescribed opioids for long-term use rather than as a short-term method to manage serious pain.
Opioids impact the region of the brain that regulates breathing. This means that if an individual takes a high dosage of opioids, it is possible that they will stop breathing altogether. In some instances, opioid overdose can even lead to death. If opioids are taken with alcohol, other medications, or illegal drugs, then the likelihood of overdose increases further.
This is why the opioid crisis is so dangerous. Not only are these drugs incredibly addictive, but they can lead to serious risks if the individual takes too much. It is important that care providers in New Mexico take direct action within our state to combat the opioid epidemic.
Why the Expansion of SUD Services in NM Matters
Since much of our state comprises rural areas, if these areas aren't receiving the necessary drug and alcohol dependency treatment, then it will be impossible to reduce the rate of overdose deaths across the entire state. If we're looking to improve the overall state of SUD care and treatment in New Mexico, we need to start placing more emphasis on areas outside of Albuquerque or other urban regions.
To do our part in the struggle against SUDs, Sage Neuroscience Center is working to improve access to drug and alcohol-related treatments for patients throughout New Mexico. Not only are we expanding our in-person care services, but we are also expanding our remote services to help patients who are unable to visit our location.
The following treatment services and programs will now be available to those in rural New Mexico:
Medication-Assisted Treatment (MAT), including Buprenorphine and Naltrexone
Outpatient detox programs
Psychosocial therapy assessments
Psychiatric medication management
Group and individual therapy
Intensive outpatient programming (IOP)
Coordination of patients' care with their treatment providers
Patient advocates to facilitate lodging and transportation, as necessary
Risk Factors of Opioid Dependency or Addiction
When it comes to drug-related deaths in New Mexico, it should be acknowledged that many of these overdoses are the result of opioid addiction. Within the state, the national opioid epidemic has taken its toll. Technically, it is possible for any New Mexico resident to develop an opioid addiction, and no one is truly immune to this affliction. Nevertheless, there are a number of key risk factors that significantly increase an individual's risk of becoming dependent upon opioids.
In order to succeed in the battle against the opioid crisis, treatment isn't all that we should be focusing on. Rather, it is essential that treatment providers also utilize preventive care and services to stop the spread of this epidemic in its tracks. If we want to succeed in our goal of opioid abuse prevention, it's worthwhile to understand where to focus our attention.
An individual is at an elevated risk of opioid addiction or dependency if:
They have a family history of substance dependence or addiction.
They regularly use tobacco or use it in heavy amounts.
They have a history of mental health conditions, including anxiety and depression.
They are inclined toward thrill-seeking or over risky behaviors.
They are dealing with serious pressure or stress at work or home.
They are experiencing unemployment or poverty.
They have a history of past criminal activity.
If these high-risk groups aren't being provided the appropriate resources and treatments in New Mexico, then it is unlikely that that state's rate of overdoses will be reduced.
Common Signs of Opioid Abuse
As with most medical conditions, the faster an opioid use disorder is detected and treated, the more likely it is that the individual will make a smooth recovery.
If you are ever worried that a loved one might be suffering from opioid addiction, make sure to watch out for the following signs and symptoms:
Shallow or low breathing rate
Slurred speech and/or loss of coordination
Intense nausea or vomiting
Fatigue
Shaking and/or sweating
Depression or anxiety, including anxiety attacks
Irritability or mood swings
Reduced motivation
Impulsivity or poor decision-making
Socially isolating themselves from friends and loved ones
The Importance of Recovery Oriented Systems of Care for New Mexicans
As drug and alcohol-related treatments become more accessible than ever to New Mexico residents, we also need to ensure that patients are receiving the most effective options to help them achieve lifelong sobriety.
It is crucial that we utilize recovery-oriented systems of care. Although it might seem like a given that treatment programs should function with the goal of long-term recovery in mind, this isn't necessarily the case. Sage Neuroscience Center strives to provide each of our patients with the recovery-oriented services they need to thrive in the long term.
In the past, far more treatments were crisis-oriented rather than recovery-oriented. These programs also tended to take a rigid approach to treatment, which failed to account for the individual and their unique needs.
If drug and alcohol use treatments aren't individualized to the patient, then that individual isn't being given the resources they need to stay sober after they've finished treatment and are left to their own devices. Treatment programs need to recognize that there are numerous paths to healing and recovery and that it isn't effective to follow a strict formula for every patient.
Instead, recovery-oriented systems of care inherently emphasize long-term recovery rather than just managing the immediate crisis. For instance, these types of care programs could include long-term outpatient care, management checkups, and recovery coaching. These programs are also designed to make the process of finding treatment easier for the patient by being easier to navigate and transparent in the manner that they operate.
Although recovery-oriented systems of care can be paired with other types of recovery programs, they are a vital aspect of any treatment plan. Sage is eager to begin providing rural New Mexico residents with the long-term care and support they require to stay sober in the long run.
Promoting Care and Reducing the Stigma of SUD Services
Even when SUD services become more accessible, it's still necessary that individuals take advantage of these resources. One of the biggest barriers preventing patients from seeking treatment is the underlying stigma surrounding SUDs.
Researchers know that substance use disorder is a serious chronic condition with a neurobiological basis, but many people continue to associate SUDs with moral failings or personality flaws. Due to this unwarranted stigma and stereotyping of the impacted individuals, many people neglect to seek out treatment, even if it is available to them.
Sage Neuroscience Center is a staunch advocate of reducing care-related stigma, and we will continue to promote and speak openly about the importance of receiving care if you are dealing with a drug or alcohol dependency.
Discounted Addiction Treatment Services for Rural New Mexicans
It's not a secret that New Mexico is currently battling a serious drug and alcohol crisis. Within our state, the rate of overdose or drug-related deaths is one of the highest in the United States — and it is about time this number was brought down.
The only way to reduce the prevalence of drug and alcohol use in NM is through the improved accessibility of treatment services. Sage Neuroscience Center is doing our part by offering quality low-cost counseling to qualifying individuals in our Counseling Intern Clinic. Learn more about our discount health mental services here or by calling our main line to speak with someone who can answer your questions. We're always here to help.