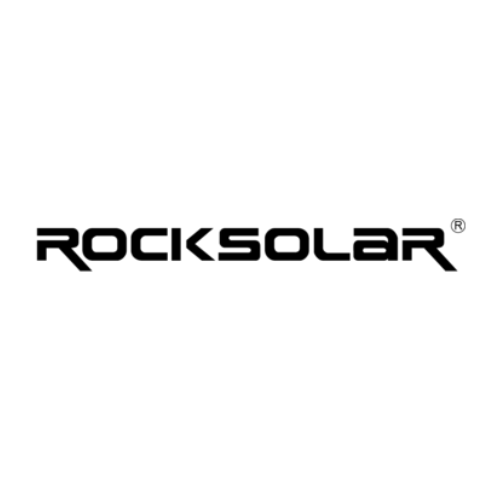 ROCKSOLAR Offers Portable Power Solutions, The Perfect Companion for Remote Workers
ROCKSOLAR provides products with the latest innovations to offer tough designs, elevated performance, excellent quality, and ecologically-sustainable power stations. Users only need sun rays, and their power needs are sorted through the collection, storage, and usage of reliable power. Learn more about the company and its offers here.
FOR IMMEDIATE RELEASE
Las Vegas, NV, August 30, 2022 – Remote work, known as work from anywhere (WFA) or work from home (WFH), has become popular over the years, partly due to technological innovations and the need for freedom. Additionally, studies have suggested that remote workers work 9.5% longer and are more productive than office staff.
However, there is one challenge; remote workers can only work where there are power outlets to replenish power in their computers and other devices. This requirement restricts workers from working in their homes, cafes, or co-working spaces. What if you want to take your freedom further and work in the park while watching your children play or at the beach sipping a cold drink?
It is out of this necessity that ROCKSOLAR was born. A group of battery engineers came together in the United States and developed off-grid power sources as portable power stations. Their bestseller, the Portable Solar Power Station, includes a Lithium battery and a solar generator. This package facilitates the collection, storage, and usage of power generated from sun rays.
"Our vision is to be a pillar of the portable power industry. Our outstanding products provide continuous innovation, advanced performance, and excellent customer support. If you work from home, you can now go outside and enjoy the work day. No need to sit at home because you worry about your computer dying while working outside. Finish your work anywhere, anytime, without worrying about your power supply," commented Shannon Godelie, ROCKSOLAR's Marketing Manager.
Besides the power stations, ROCKSOLAR offers Foldable Solar Panels that collect sun rays and convert the energy to electrical power. It charges 5-volt everyday devices like phones, tablets, power banks, and earphones. Moreover, excess power is stored in the Lithium battery for later use when the sun stops shining. Remote workers can work 24/7 without worrying about power shortages when the sun goes down.
The upside to ROCKSOLAR's collections is that they are sustainable and environmentally friendly. Users don't need to worry about noisy generators with foul-smelling fumes.
"Our products are ecologically sustainable to uphold environmental conservation. The portable power station is built tough to last long, yet remains noiseless and fumeless, making it the perfect solution for outdoor adventures," added Godelie.
The company's Portable Solar Power collection offers limitless opportunities to remote employees, outdoor enthusiasts, hikers, campers, and those who love outside nightlife. Users can complete their tasks anywhere, anytime, from inside planes, trains, on the beach, or in a remote cabin where main-grid power is unavailable. They can connect their phones, laptops, portable refrigerators, fans, music players, heating pads, insect control devices, and more.
About ROCKSOLAR:
Rocksolar is a company that provides portable solar power solutions such as power stations, generators, foldable solar panels, USB chargers, adapters, and other accessories. Its products have a tough design to survive outdoor conditions and are of exceptional quality.
Contact Information:
Name: Shannon Godelie
Organization: ROCKSOLAR
Address: 6585 Arville Ave, STE A, Las Vegas, NV 89118
Phone Number: +1 (800) 858-4318
Website: https://www.rocksolars.com/
Originally posted On: https://syndication.cloud/rocksolar-offers-portable-power-solutions-the-perfect-companion-for-remote-workers/