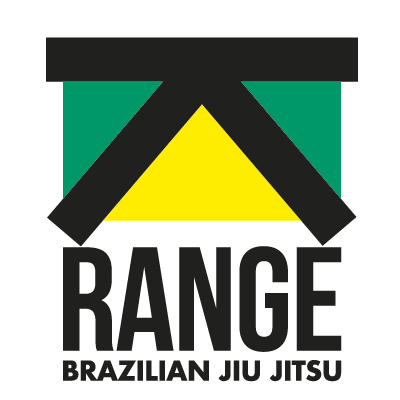 RangeBJJ: The Number One Brazilian Jiu Jitsu Academy in NYC's Upper East Side
RangeBJJ is a Brazilian Jiu Jitsu Academy located in NYC's Upper East Side.
FOR IMMEDIATE RELEASE
New York, NY, September 14, 2022 — Whether your goal is to learn how to defend yourself, lose weight, achieve an incredibly healthy body, learn a new skill, or just change it up from the gym routine, Range BJJ it's the ideal place to train in the heart of NYC, due to its location in the Upper East Side.
RangeBJJ is one of the best-rated academies in NYC because, as one of their student explains: "Given the recent increase in crime, I began searching for a real deal BJJ school for my son. I knew I had found it at first sight when I saw RangeBJJ. Eduardo teaches his students useful skills on the streets and for sports lovers in a safe environment. Some of his students came from other dojos, and they've never looked back. I can honestly say that in a short period of time, my son has developed skills, strategy, and confidence in his physical ability. I recommend it without hesitation to anyone at any age."
What is Brazilian Jiu Jitsu? Considered by many to be the most efficient self-defense martial art, Jiu Jitsu originates from the understanding that most physical altercations end up at a close distance and consequently on the floor. Through a series of body positioning, choke holds and locks, Jiu Jitsu's efficacy relies on allowing the practitioners to defend themselves against physical attacks and subdue their opponent without the need for strikes. Most of all, Jiu Jitsu gives them confidence that will permeate every aspect of their life.
In the Range BJJ Upper East Side location, everyone is welcome since they accept all members from 5 years old to late adulthood. They also have an executive program that is designed for clients who desire a personal and more private, tailored curriculum that works within their objectives and schedule. Among their offered classes and programs, students will be able to find:
INTRODUCTORY PRIVATE CLASS: As part of their membership onboarding, they offer students with zero Jiu Jitsu experience a free introductory individual private class. In this class, students will have undivided attention to start learning the concepts of leverage, self-defense techniques and Brazilian Jiu Jitsu fundamentals.
FUNDAMENTALS PROGRAM: After the introductory class, students can join this program, which is comprised of 30 classes, where students will learn Jiu Jitsu's fundamental techniques in a safe and controlled environment.
INTERMEDIATE PROGRAM: After 30 classes in the Fundamentals program and/or have attained at least one stripe in their white belt. The intermediate curriculum will prepare you for the Advanced program with a systematic look into more complex techniques, and sparring will start to take place, giving you an opportunity to apply the techniques you have learned in the Fundamentals and Intermediate programs.
ADVANCED PROGRAM: Designed for those who have completed the Fundamentals curriculum and/or have attained at least 2 stripes in their white belt. The advanced curriculum will prepare you to get your blue belt with a systematic approach to improve your understanding, reflexes, and overall development in martial art.
KIDS PROGRAM: The program is a fun way to engage kids in getting fantastic shape, gaining confidence, valuing discipline and respect, and learning self-defense techniques. It will also empower your kids to prevent or discourage bullying without violence through appropriate and effective self-defense techniques.
About RangeBJJ:
At RangeBJJ, they believe that the journey is as important as the destination, and each student has their own unique path. In addition, they proudly carry a Lucas Lepri NYC Association as its one and only New York City affiliate, where they practice and teach the art of Brazilian Jiu Jitsu with an unwavering focus on technique and precision.
For more information about their top-quality Brazilian Jiu Jitsu Classes, visit https://www.rangebjj.com/.
Contact Info:
Name: Prof. Eduardo Capeluto
Organization: Range Brazilian Jiu Jitsu
Address: 328 E 61st St Ground Floor, New York, NY 10065
Phone: (646) 283-1287
Website: https://www.rangebjj.com/
Originally posted On: https://syndication.cloud/rangebjj-the-number-one-brazilian-jiu-jitsu-academy-in-nycs-upper-east-side/