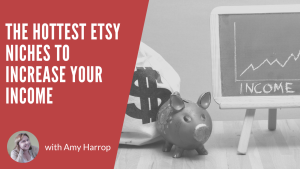 The Hottest Etsy Niches to Increase Your Income
Photo from Succed With Content

Originally Posted On: https://succeedwithcontent.com/the-hottest-etsy-niches-to-increase-your-income/
Selling on Etsy is easy, which explains why there are so many people selling unique products there. Without the high overhead expenses required to open a brick-and-mortar store, Etsy has made retail accessible to anybody who has a computer. 
Of course, with so many shops and products, it can be difficult to make your shop stand out. While you can certainly advertise your shop to attract customers, I believe that finding the right niche is a significant part of the battle. Here are some hot Etsy niches that you may want to consider if your goal is to increase your income. I've included both product types and interest-based niches. 
Journals and Planners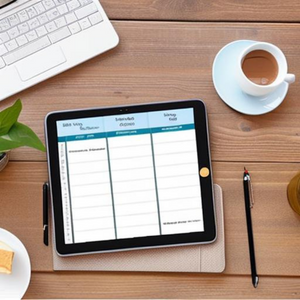 Journals and planners are easy to create because they are low content products. You may have blank pages with a few flourishes or include a few words, but either way, you can create a page in just a few minutes. 
To take advantage of this niche, my recommendation is to create page templates. For a planner, you might have a template for a weekly or monthly overview plus pages for each day with hourly appointment times. Event planners may include pages broken down into categories. A wedding planner might have different sections to plan an engagement party, bridal shower, bachelorette party, ceremony, and reception. 
Personalized Party Printables 
Anybody who isn't creating personalized party printables should consider it. People love to throw parties and celebrations and adding personalization to the mix can make your products extremely appealing. 
Some of the party printables you may want to create include the following. 
Wedding printables (invitations, place settings, thank you cards, etc.)

 
Birthday printables (invitations, gift bags, banners, thank you cards, etc.)

 

Baby showers (invitations, games, signs, and place settings)

 
You get the idea. Personalization allows the person throwing the party to add names, dates, RSVP information, and locations. You can use personalization for both DIY printables and print on demand products. 
Educational Printables 
Educational printables are popular with both teachers and parents who home school their kids. Even parents who don't home school all the time may want educational games and worksheets to use with their kids, and that's what makes this niche so popular. 
Educational items to create may include games, worksheets, flash cards, workbooks, and project kits. In addition to Etsy, you can also sell educational printables on sites like Teachers Pay Teachers and Amazon Ignite. Keep in mind that you can list products on more than one site to maximize your sales. 
Baby and Nursery Printables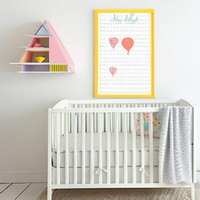 There are few things more exciting than creating a welcoming and stimulating nursery for a new baby. Perhaps that's why baby and nursery printables are one of the hottest niches on Etsy year after year. You can capitalize by creating digital downloads and POD designs for new parents. 
Some of the products that you may want to add to your shop include printable and POD nursery wall art featuring animals, flowers, and other design elements, new baby announcements, gender reveal announcements, or repeating patterns to be printed on sheets, pillows, or wallpaper. 
Printable Wall Art 
Speaking of wall art, printable and print on demand art prints are a hugely popular niche that you may want to explore. Wall art may range in size from tiny prints to massive images designed to fill a wall and you don't need to be an experienced graphic designer or artist to create them. 
Wall art can be created using vintage and public domain images if that's something you enjoy. You can use basic digital design tools to create abstract prints and designs. There's also a huge market for the subniche of printable wall art featuring words and phrases. (Don't believe me? Do a search for "Live Laugh Love" and see how many products appear.) 
Vintage-Inspired Products 
If you've spent any time at all scrolling through Etsy in any category, I'm willing to bet you've come across an array of products that are either vintage or vintage inspired. This is a hugely popular niche that shows no signs of losing its momentum. 
One of the things I truly love about creating vintage products is that they can be from any period and incorporate any design aesthetic you choose. You can find a huge array of royalty free and public domain images to use, plus there are tons of beautiful and interesting fonts with a vintage look. 
Habit Trackers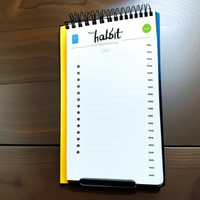 We all have unhealthy or less-than-desirable habits that we'd like to break. Habit trackers are a niche that's been growing in popularity because they offer customers an easy way to track their progress toward a goal. Habit trackers may be formatted as spreadsheets or charts, or they can consist of individual pages and be sold in the same way you would sell a planner. 
Some of the most popular habit trackers are in the health and wellness niche. For example, you can find trackers related to weight loss, fitness, sleep, water consumption, and more. They can also be useful for tracking chores and other responsibilities, such as spending or saving. 
Seasonal Printables 
Seasonal printables are products in a huge niche that's divided into many subniches. You can create printables for almost any season. Here are some examples. 
New Year's

 

Valentine's Day

 

Easter

 

Spring Cleaning

 

Independence Day

 
Back to School

 

Halloween

 

Thanksgiving

 

Christmas/Hannukah/Kwanzaa/Eid

 
Some of the products you may want to create include invitations, checklists, planners, party decorations, gift bags, gift wrap, party games, name tags, place cards, and more. The options are almost limitless. Best of all, you can sell seasonal products in your shop all year. Many people like to do their seasonal shopping early—and customers who buy one seasonal product from you are likely to think of your shop when a new season rolls around. 
What I hope you can see is that these hot niches all offer the potential to increase your sales and help you turn one-time customers into repeat customers by providing them with an array of useful products that they can use to improve every aspect of their lives. 
Do you need help choosing an Etsy niche to increase your income? I can help! Click here for Popular Printables Monthly!