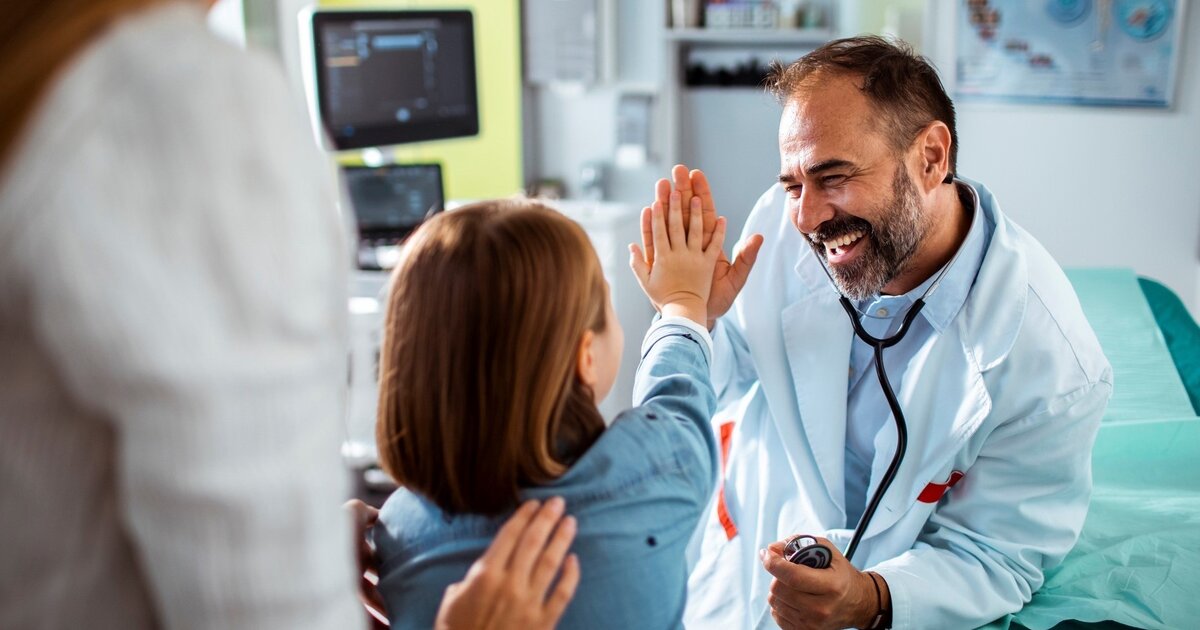 Primary Care vs Family Medicine: Finding the Right Doctor
Photo from Getty Images
Originally Posted On: Primary Care vs Family Medicine: Finding the Right Doctor (sageclinic.org)
Choosing a doctor should be a thoughtful and informed decision-making process. This is the person you will partner with on your journey towards better health and wellbeing. As a result, your doctor should be someone you can trust when making healthcare decisions and whose expertise aligns with your personal needs.
In your quest to find a doctor, you will likely come across terms such as primary care and family medicine. In order to choose the type of doctor that is best suited for your healthcare, you will need to understand the differences between these two different provider options.
So, what kind of practice should you choose, and what kind of a doctor will align with your healthcare needs? The following information is intended to help you understand primary care vs family medicine, providing you with the needed background to make an informed decision.
What Is Primary Care vs Family Medicine?
To better understand the different areas of medical care, it may help to understand the way that various fields of medicine evolved. The practice of internal medicine, the root of primary care, grew out of scientific research into adult diseases during the 1800s. As the field of medicine evolved, it became more specialized, with patients seeing a variety of different doctors who focused on specific types of medical care.
The advent of primary care physicians was a response to what some viewed as fragmented care. To combat this lack of continuity, the 1960s saw the emergence of family medicine to encourage a long-term relationship between a patient and their doctor. The goal of family medicine was to have a doctor who could provide a broad range of services for the entire family. This was a departure from earlier medical practices that specialized in treating patients based on their age, illness, or the organ afflicted.
What Is Primary Care?
The definition and the parameters of primary care have evolved since its emergence in the 1960s. Its definition has grown from its original understanding as describing the type of care provided by family medicine, internists, pediatricians, Ob-Gyn practitioners, physician assistants, and nurse practitioners. As the field evolved, the term primary care became associated with each of these physicians' roles as a gateway to secondary level medical care. By the late 1980s, primary care encompassed all these prior definitions and became a basis for organizing the wider healthcare system.
In this way, primary care's focus on long-term patient-doctor relationships can be extended to developing similar relationships between healthcare providers and the communities they serve. These community-centered primary care facilities act as a route for patient access to hospitals and acute care centers.
Today, many people continue to view primary care physicians as the gatekeepers to the rest of the healthcare industry. Finding a primary care doctor in Albuquerque will be your first point of contact when seeking healthcare. Your primary care physician will supply education on the best practices to achieve a healthy lifestyle, offer preventive care, as well as diagnose and treat common medical issues. They are also your point of referral for any specialist you may need.
Which Healthcare Providers Fall Under Primary Care?
Photo from Getty Images
Primary care serves as an umbrella under which you will find several different care providers:
Internal medicine providers specialize in wellness, preventive care, chronic conditions, and acute care for adult patients.
Pediatricians specialize in wellness care as well as the diagnosis and treatment of medical conditions for infants, children, and teens. Pediatricians do not treat patients over the age of 18.
Family physicians treat patients of all ages. Their expertise is broad, ranging from immunization and preventive care, obstetrics and gynecology to internal medicine and minor surgery.
Nurse practitioners are clinically trained in the prevention, diagnosis, and treatment of a wide range of health issues. They have the training and expertise to independently develop and manage patient healthcare treatment plans and can prescribe medication.
Physician assistants can provide many of the same health care services that a doctor can. However, they must still work under the direction of a qualified doctor, as they are unable to prescribe medication.
Obstetrician/gynecologist practices consist entirely of the reproductive healthcare of those who were assigned female at birth. They focus on issues such as pregnancy and childbirth care, as well as healthcare surrounding menopause.
The services that fall under primary care will vary depending on the needs of your community. All primary care providers are focused on enabling long-term doctor-patient relationships. In turn, these strong relationships serve to facilitate the best-coordinated healthcare access, education, and treatment for a lifetime of wellness.
When to Choose Family Medicine
Family medicine practitioners are uniquely skilled in comprehensive care of all members of a family. They have extensive training in all areas of primary care, including pediatrics, OB/GYN, preventive medicine, and adult care issues. This extensive training allows them to serve well in the gatekeeper role of a primary care provider. Like other primary care providers, family physicians are focused on offering the long-term patient-physician relationships that form the core of integrated healthcare.
A family medicine doctor is focused on wellness education and health screening to prevent disease and chronic health issues. They also diagnose and treat a wide variety of ailments and can perform minor surgical procedures. Family medicine providers offer the most comprehensive level of care to the most diverse patient demographic. They can deliver care from birth through adulthood.
Family medicine doctors offer healthcare not only in an office setting but can be found in health centers, inpatient facilities, and hospitals. Like all primary care providers, family medicine practitioners adapt to the changing needs of the communities they serve. Family medicine practitioners are an excellent choice for anyone seeking broad healthcare services, with or without a family.
When to Choose Internal Medicine Practitioners
Internal medicine practitioners, or internists, are also common choices for primary health care providers. They can deliver the same type of long-term patient-doctor relationship as a family care physician and act as your initial entry point into other areas of healthcare services. However, they differ from family medicine providers in that they typically only see patients that are over the age of 18. Thus, their medical practice specializes in adult healthcare concerns.
Internists focus on healthcare relating to the internal organs such as the heart, lungs, and liver. They diagnose and treat diseases that affect these organs and have an in-depth understanding of how the organs work in conjunction with each other. As a result, internal medicine doctors have more extensive training in areas such as neurology, rheumatology, and other adult-focused specialties such as endocrinology and psychiatry.
Internists have expertise in related adult health issues such as high blood pressure, diabetes, and other age-related concerns. Internal medicine practitioners may also have more hospital and inpatient medicine experience. If you are an adult looking for a health care provider for just yourself or have concerns about age-related organ issues, an internal medicine practitioner is a suitable choice.
Why Choose a Primary Care Provider?
Choosing a primary care health provider, whether an internist, family medicine doctor, nurse practitioner, physician assistant, or any of the other healthcare specialists that fall under the umbrella of primary care, will begin an ongoing patient-doctor partnership that can last for years. The result is a physician you can trust with your wellbeing.
A primary care provider will help you access healthcare more easily, keeping you healthier in the long run. Having a primary care physician can also reduce your trips to the emergency room for acute injuries or for the treatment of common illnesses. This can save you time and reduce your overall healthcare costs.
Having a primary care doctor enables you to have someone who is familiar with your medical history, understands the role that your personal life plays in your healthcare, and is willing to advocate for you when you need more specialized medical care. Seeing the same healthcare provider each time you need care means they know your history and can recognize changes in your health more easily than someone who is seeing you for the first time. Establishing a long-term relationship with your primary care provider will enable you to be more forthcoming with your concerns, leading to better healthcare.
The Role of a Primary Care Providers in Integrated Health Care
Integrated health care is an effort to facilitate individual care that considers each of the aspects that make up a healthy individual. This can include biological, psychological, economic, and social factors. Integrated health care centralizes the healthcare resources necessary to keep a person healthy in one place, as opposed to a bunch of individual locations.
As mentioned, primary care providers act as the gateway to healthcare for patients. In an integrated healthcare system, primary health care providers move from a referral role to a collaborative partnership that addresses patient needs in a more holistic way. Since chronic health issues and behavioral health issues often go hand in hand, primary care providers working within an integrated health care model can work closely with a patient's behavioral health provider. Together, the physicians support the patient and prescribe medication as needed.
Why Sage Offers Integrated Primary Care
Best practice in behavioral health medicine is increasingly pointing to integrated care. Integrated care in behavioral health medicine brings together primary care and behavioral health management; it supports both mind and body. Integrated care combines behavioral health needs, substance abuse issues, and physical health under one roof, with multiple clinicians in close contact with each other, all accessing the same set of medical information. This model of treatment greatly benefits our current and future patients. This holistic centered approach to care allows us to support our patients on their journey to wellness.
Being able to provide truly integrated care has been a dream for Sage since its founding. That dream manifested with the introduction of our primary care clinic. Certified Physician Assistant Heather Drager, who formerly practiced behavioral health medication management at Sage and most recently worked in primary care services for ABQ Health Partners, took the reins of our primary care branch of health care services. Her work under the supervision of retired physician, Dr. Lynn Bryant solidified the mission of Sage Neuroscience Center to provide impeccable care and reliable outcomes. Many of our existing clients entered into Drager's compassionate and talented hands, reaping the benefits of expertise in both primary care and behavioral health.
Primary Care Services at Sage
On August 1, 2016, Dr. Lynn Bryant, Internal Medicine Physician, consolidated her private practice and joined Sage full time. We welcomed not only Dr. Bryant but also her excellent office staff and many of her patients from Primary Care and Preventative Services. She brought with her decades of experience treating and managing a wide array of acute and chronic illnesses.
The working relationship between our primary care team and our behavioral health providers is second to none. The comprehensive care that we offer is unique for a mid-size private office setting. We do so to keep our patients from falling through the cracks common in large hospital systems and help reduce the risks that come with inefficient communication between multiple prescribing providers at multiple offices.
So, what does this mean for our patients? It means that at Sage, you can be seen for therapy, behavioral health medication management, regularly see your primary care provider and utilize the Genoa Pharmacy all under one roof. That is integrated care.
The Benefits of Integrated Primary and Behavioral Health Care
Integrated behavioral health care accommodates high-quality care by developing treatment focused on the whole individual, as opposed to isolating behavioral health care and primary care health issues. By having a team of health providers working together on a cohesive wellness plan, integrated care is able to see the bigger picture. We place considerable importance on our patients' access to outstanding primary care treatment from a team that intimately understands the needs of behavioral health patients. Our primary care providers can confidently refer their patients into behavioral health medication management, therapy, substance abuse intensive outpatient program, group therapy, and any of our other services while being able to keep a finger on the pulse of their treatment.
Finding a primary care doctor in Albuquerque is a crucial step in taking charge of your healthcare. We are currently welcoming new clients to primary care and accept most major insurance providers. Our primary care clinic offers walk-in hours for established patients to test INR levels, UTIs, strep throat, and blood pressure checks Monday through Thursday; all other visits are by appointment. For more information on how to become a new patient to Sage Neuroscience or to begin care in our primary care clinic, please visit our registration form here.